Hair & Beauty Services
BO*AB
Presently we have Adam Brady, of BO*AB Hair & Beauty, operating as a stylist for both men and women with Edwina Moses providing beauty treatments and complementary therapies. They can both be contacted on 01904 476 391 for booking and more information.

LATEST BEAUTY NEWS - due to being so busy we now require another hair stylist. You will require previous experience and references and chair rental is available. All interested parties should contact the club or email tjeffery@york.roko.co.uk
Beauty by Victoria
Beauty by Victoria offers Geleration or shellac manicures & pedicures, HD brows and lash extensions, massage, Neal's yard facials, waxing and hot waxing and finally Sienna x full body spray tans.
Click here to view the latest Beauty By Victoria treatment list
Roko members receive a 10% discount on treatments and non Roko members are welcome
To book or enquire please phone 07872 909 695
relax & rebalance with cathy
reflexology and Indian head massage appointments at Roko every Saturday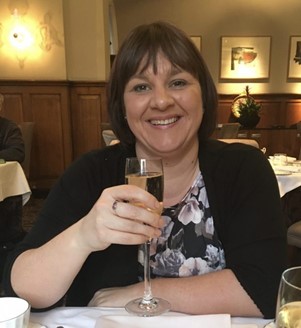 Reflexology is a holistic therapy based on the theory that all the systems, organs and structures of the body are reflected in specific reflex points in the hands, feet, ears or face. I currently work primarily on the feet but also the hands if preferred. By applying pressure to the areas of the feet or hands a Reflexologist can help the body restore its' own healthy balance.
I also offer Indian head massage that focuses on the neck, shoulders, head and face. Another wonderful relaxing treatment.
Appointments offered to both members and non-members.
I'm also a member of the club, so please say hello if you see me around the club and feel free to ask me any questions!
Visit http://www.reflexologywithcathy.co.uk for more information about what I do.
Acupuncture And Nutritional Therapy
Nicola Rawstron Msc, Bsc, Dipac, Level 4 Nutrition
I have been a practicing acupuncturist for over 15 years and have a Level 4 Diploma in Nutrition. I am a member of the British Acupuncture Council, registered with The Professional Standards Authority and a member of the Royal Society for Public Health.
Acupuncture is widely used for musculoskeletal problems and pain relief. However, it can also be helpful for a range of complaints ranging from digestive and gynaecological issues to insomnia, migraines and stress related issues.
I enjoy working with complex or longstanding cases and my background as a Biomedical Scientist means I have a unique insight into the pathology of illnesses. Acupuncture needles are incredibly fine. Most people feel calm and relaxed during treatment, and often fall asleep. If you are unsure about needles, then you are welcome to try a single needle during an initial brief consultation to see how it feels. Other techniques can be used such as acupressure, cupping or heat therapy.
To make a booking whatsapp Nicola on 07810 458116
Do you want to become a partner of Roko York and offer your services within the club?
We are looking for additional health & beauty professionals to apply for chair and room hire and are particularly interested in the following:
• Teeth Whitening
• Chiropodist
• NLP Training
Those interested should contact Tom Jeffery, Roko York Deputy General Manager, directly to discuss. Phone 01904699740 or email tjeffery@york.roko.co.uk