Roko Nottingham Gym
Achieve your goals at Roko. We have unlimited options available for you with our vast range of state-of-the art equipment set out in our six dedicated training zones:
Integrated TV, iPod connectivity / charging, heart rate monitors and programmes galore feature on our top of the range Life Fitness cardio kit and all help to keep you entertained while you boost your fitness to new levels.

With your heart powering your entire body it's essential you keep it in the best shape and the variety of treadmills, cycles, cross trainers and rowers will give you the variety you need to stay on track.
Life Fitness fixed resistance machines help strengthen and tone your muscles and safely target the right body areas to meet your goals.
Core stability is the key to benefiting with free weights as you use your full range of muscle movement to control your workout routine. Life Fitness and Hammer Strength dumbbells, barbells, Olympic bars, plate weights, power racks and cables are all available to take your strength training onwards and upwards.
Functional training is all about doing exercises that mimic your natural routines to make you stronger and more flexible in ways that you really need. You can use kettlebells, suspension training, plyosoft boxes, core bags, battle ropes, speed track and the Synergy XL Mix Rig plus lots of other state-of-the-art functional training equipment in the zone we fondly refer to as our "fitness playground". We can't promise to make you into the 6 million dollar man (or woman!) but we can help make you better, stronger, faster…
Take your fitness and ability to a new level in the performance zone. The performance zone enables you to get more variety and results from your workouts with specialist performance equipment including Technogym Skillmills, Wattbikes, Life Fitness Power Mills and Row GX Trainers, Power Plates, Cybex Sparc, Octane Lateral X, Zero Runner and Xride.
The kombat zone is dedicated to and equipped for combat and boxing workouts. As well as burning away your stress, you can maximise cardio benefits and build strength through new boxing based techniques.
Your rokofit. programme is a series of free of charge sessions tailored to you. Your rokofit. is available to you throughout the life of your membership because we are committed to ensuring that you have the best possible opportunity to achieve your goals. To read more about your rokofit. click here
Achieve your goals at Roko with your rokofit. - it's free of charge and included with your membership
Providing motivation, inspiration, support and guidance, Roko personal training will give you the boost you need to move on with your health and fitness and achieve your goals more quickly than you thought possible. Click here to find out more about personal training.
Need that extra push? Bespoke training with our PT experts will motivate you to achieve more in less time.
https://www.adjustmassage.co.uk/clinics/roko-west-bridgford

The clinic is located on the 1st floor next to the gym floor. Simply look for our staff in a grey polo with our logo, if you have any questions or you'd like to discuss booking an appointment.

As a Roko member you can benefit from a 10% discount on all treatments.

Treatments available:

Sports Massage - A firm massage that is aimed at helping to relieve pain and persistent niggles due to soft tissue dysfunction, that are getting in the way of day-to-day life or are inhibiting your gym workout.

Biomechanics Assessments - This involves 27 tests that assess the body for potential movement dysfunction, with the aim to locate these and get you moving better as a whole.

Dry Needling - Needles are inserted into the muscle to help reduce chronic muscle tension and to reduce pain (myofascial trigger point release)

Gait Analysis (coming Feb 18th) – This assesses your running style, previous running injuries you may have incurred and how potential future injuries can be avoided.

Please click here for prices and information. Learn more about our team of therapists here.

Appointments can be made via our online booking system

Contact Us:
0115 6972821 info@adjustmassage.co.uk

Clinic Staff & Opening Hours

Mon: 11:00 - 20:40
Tue: 11:00 - 20:40
Wed: 11:00 - 20:40
Thur: TBC
Fri: 12:20 - 17:00
Sat: TBC
Sun: 13:30 - 17:00
As one of the leading massage practices in Nottingham, Adjust Massage offers Sports Massage, Biomechanics Assessments and Gait Analysis at Roko.
here is some of our latest cutting edge equipment to really get you motivated: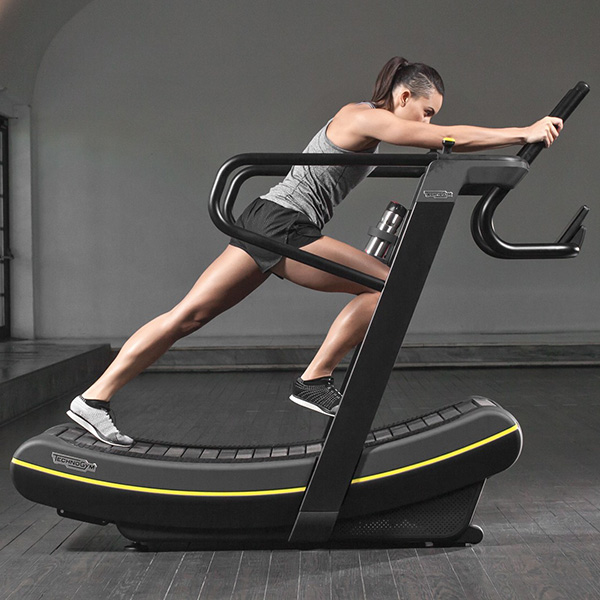 SKILLMILL
Improve your power, speed, stamina and agility, and enjoy the benefits of professional sports training in a safe, engaging and effective way. A unique solution offering a huge variety of workout routines to train all the body's energy systems and turn you into a peak performer.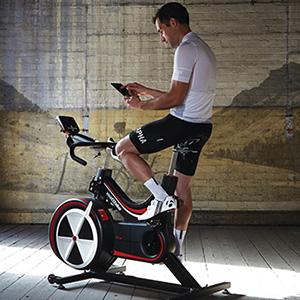 WATTBIKES
An Indoor Bike Designed For Cyclists. This is an indoor bike which replicates the smooth feel of the road and measures your performance with precise, intelligent data. The Wattbike has been designed in partnership with Olympic cyclists to accurately replicate the feel of the road.
SYNERGY 360
The Synergy XL Mix Rig creates transformational and inspiring functional fitness experiences for dynamic small group training, which features on our studio timetable in our rok-x programme. It allows almost limitless functional training options for your own workouts so you really can spice up your routines.
FUNCTIONAL TRAINING
Get results fast in our large functional training zone which we fondly refer to as our "fitness playground". It's equipped with a Speed Track, TIYR, Plyosoft Boxes, suspension rigs, core bags, kettlebells and lots of other state-of-the-art functional training equipment.