Roko Nottingham Gym
Achieve your goals at Roko. We have unlimited options available for you with our vast range of state-of-the art equipment set out in our six dedicated training zones:
With fully integrated screens, our brand new machines link you to stunning entertainment, social media favourites and effective fitness tracking. These machines represent the cutting edge in exercise equipment!

With your heart powering your entire body it's essential you keep it in the best shape and the variety of treadmills, cycles, cross trainers and rowers will give you the variety you need to stay on track.
With our Matrix fully connected strength equipment, every machine offers fluid movement, ergonomically sound comfort and the durability to stand up to the most rigorous exercise environments. Strengthen and tone your muscles and safely target the right body areas to meet your goals.
Core stability is the key to benefiting with free weights as you use your full range of muscle movement to control your workout routine. Dumbbells, barbells, Olympic bars, plate weights, power racks and cables are all available to take your strength training onwards and upwards.
Functional training is all about doing exercises that mimic your natural routines to make you stronger and more flexible in ways that you really need. You can use kettlebells, suspension training, plyosoft boxes, core bags, battle ropes, speed track and the Synergy XL Mix Rig plus lots of other state-of-the-art functional training equipment in the zone we fondly refer to as our "fitness playground". We can't promise to make you into the 6 million dollar man (or woman!) but we can help make you better, stronger, faster…
Take your fitness and ability to a new level in the performance zone. The performance zone enables you to get more variety and results from your workouts with specialist performance equipment including Technogym Skillmills, Wattbikes, Life Fitness Power Mills and Row GX Trainers, Power Plates, Cybex Sparc, Octane Lateral X, Zero Runner and Xride.
The kombat zone is dedicated to and equipped for combat and boxing workouts. As well as burning away your stress, you can maximise cardio benefits and build strength through new boxing based techniques.
Your rokofit. programme is a series of free of charge sessions tailored to you. Your rokofit. is available to you throughout the life of your membership because we are committed to ensuring that you have the best possible opportunity to achieve your goals. To read more about your rokofit. click here
Achieve your goals at Roko with your rokofit. - it's free of charge and included with your membership
Providing motivation, inspiration, support and guidance, Roko personal training will give you the boost you need to move on with your health and fitness and achieve your goals more quickly than you thought possible. Click here to find out more about personal training.
Need that extra push? Bespoke training with our PT experts will motivate you to achieve more in less time.
https://nottinghamphysio.com/services

Nottingham Physio
As practitioners our mission is simple: to provide world class, individualised innovative treatment for each and every patient, each and every time we see you. We promise to always bring our "A Game".

What To Expect:
The use of latest technology and techniques for more accurate diagnosis to help identify the source of your injury.
Highly skilled practitioners bringing precision to every aspect of your rehabilitation journey.
Personalised rehabilitation plans and support form practitioners who are committed to helping you achieve your goals.
For athletes: we offer performance rehabilitation sessions that are designed to not only to help you to tolerate the demands of your sport but to dominate it both physically and mentally.
To find out more about services we provide please visit our website: https://nottinghamphysio.com/services

Opening hours: By appointment
We are flexible with our opening hours to help the busy lifestyles of our clients, so do not hesitate to contact us to arrange your appointment via email: contactnottinghamphysio@gmail.com or mobile: 07467 626 588

Location:
Gym floor at Roko; open for both members and non-members

Members offer:
Roko members save a huge 15% on their initial assessment
At Nottingham Physio we believe that every person is unique, so every treatment should be as well. We will work with you to assess, analyse, treat and rehabilitate your injury until you reach your goals.
here is some of our latest cutting edge equipment to really get you motivated: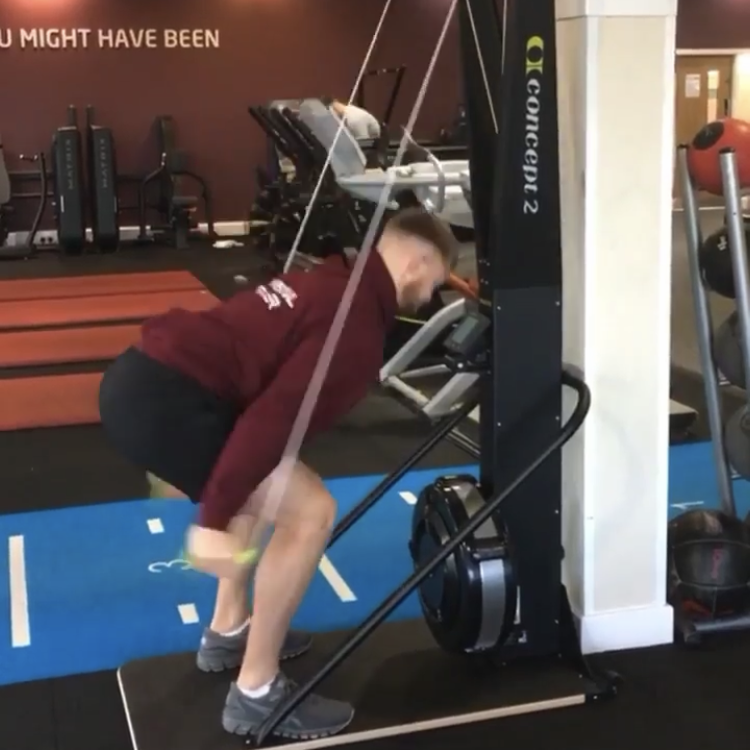 SKIERG
Turn your orientation vertical, stimulating the movements of real cross-country skiing with both double pole and classic alternating arm technique. Offering one of the most challenging strength and endurance tests available in a fitness machine, it targets the legs, arms and core for a full body workout.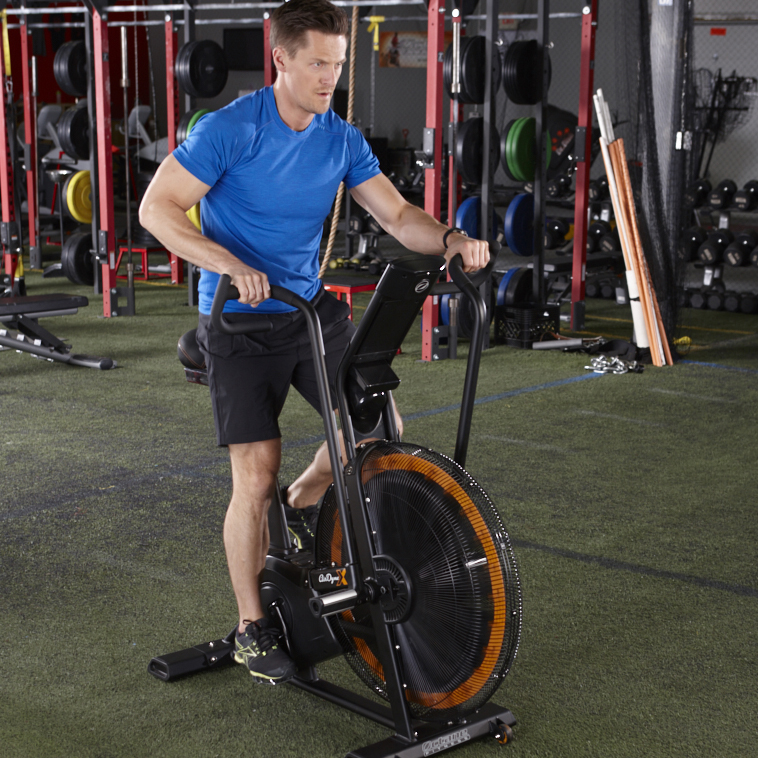 AIRDYNE-X
The Airdyne-X accommodates everyone; from beginners to athletes. High intensity interval training programmes include 20/10 interval, 30/90 interval and custom programme where you can really challenge yourself. This full body conditioning machine offers a great way to increase your calorie burn and fitness!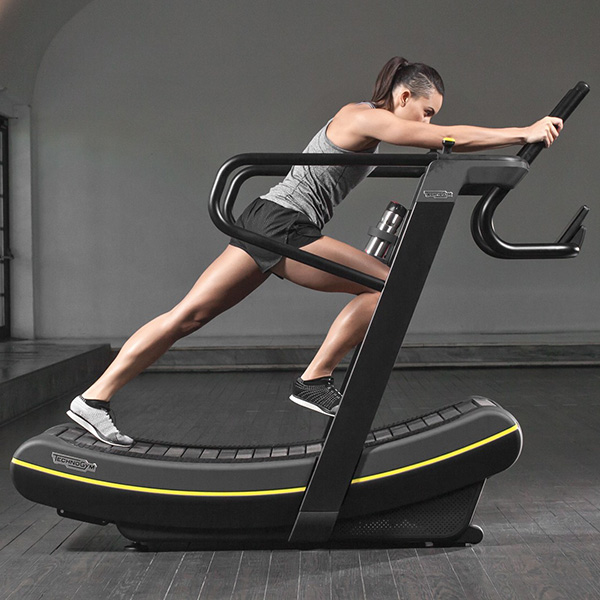 SKILLMILL
Improve your power, speed, stamina and agility, and enjoy the benefits of professional sports training in a safe, engaging and effective way. A unique solution offering a huge variety of workout routines to train all the body's energy systems and turn you into a peak performer.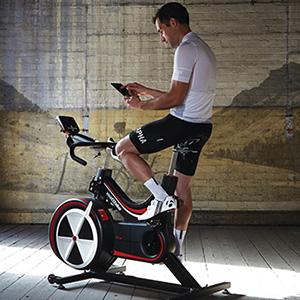 WATTBIKES
An Indoor Bike Designed For Cyclists. This is an indoor bike which replicates the smooth feel of the road and measures your performance with precise, intelligent data. The Wattbike has been designed in partnership with Olympic cyclists to accurately replicate the feel of the road.
SYNERGY 360
The Synergy XL Mix Rig creates transformational and inspiring functional fitness experiences for dynamic small group training, which features on our studio timetable in our rok-x programme. It allows almost limitless functional training options for your own workouts so you really can spice up your routines.
FUNCTIONAL TRAINING
Get results fast in our large functional training zone which we fondly refer to as our "fitness playground". It's equipped with a Speed Track, TIYR, Plyosoft Boxes, suspension rigs, core bags, kettlebells and lots of other state-of-the-art functional training equipment.