Pool
Roko Nottingham has three glorious pools to enjoy.

Our outdoor pool is perfect for those warm summer days for invigorating lap swimming or enjoying some leisurely time with your family.

Enjoy the serene and sparkling 20m indoor pool, perfect for uninterrupted lane swimming all year round.

Plus for those with young children, we also have a separate indoor children's pool, offering a safe and fun environment for parents and children to relax, enjoy time together and become familiar with the water.

We are careful about always providing our members with an opportunity to swim, which is why there is always at least one lane free for adult's only swimming, even when other activities are on in the pool.

Children's swim times are weekdays 9am to 12 pm and 1pm to 6.30pm and weekends 9am to 6.30pm. For Family Splash Time the children's pool stays open till 8pm on Fridays.

Adult only swim times are weekdays 6.30am to 9am, 12pm to 1pm* and 6.30pm to close and weekends 8am to 9am and 6.30pm to close
(*during school holidays children are allowed in the children's pool and outdoor pool between 12pm and 1pm)

From April 1st to 31st October, the outdoor pool will follow summer opening hours as follows:
Monday – Friday: 06.30am to 21.30pm
Saturday: 08.00am to 18.30pm
Sunday: 08.00am to 19.30pm
Adult relaxation area
Situated in a dedicated relaxation area is the spa, in which you can relax and let the water jets massage your body.

You can also enjoy the therapeutic aromatherapy room, the sauna with pine essence and steam room with eucalyptus to cap off a totally refreshing club visit.
Swimming Lessons
Whether you want to learn to swim or improve your stroke Roko offers a variety of lessons. There are Adult and Junior one-to-one or group sessions as well as Parent & Baby/Toddler/Pre-school classes. Catering for beginners, improvers and advanced swimmers and starting from just £6.00 for a group session, they're great value.

Swimming lessons at Roko Nottingham follow a structured programme recommended by the STA, Swimming Teachers Association. On successful completion of each course you will be able to progress to the next stage and therefore follow a structured programme to improve swimming technique, skill and stamina. All our teachers are qualified to a minimum of STA Level 2. Please note that children will not be permitted to wear swimming goggles until they have obtained their 10 metre badge.
baby / toddler / preschool
Our highly trained instructors work together with parents to help introduce your child to the pleasures of swimming while achieving water confidence, water skills and water safety. Once children have their confidence and have learnt to swim with an aid such as a woggle or a back pack, we will encourage them to prepare for the next stage of lessons without the parent in the water.
Class Levels
Class sizes are kept smaller than other swim lesson providers, especially in the initial class levels, giving your child the ability to progress at their optimum pace.

Beginner 1 - Designed for complete non swimmers aged 4+

Beginner 2 - Swimmers must be able to swim 2 metres front and back and submerge their face in the water

Improver 1 - Working towards 5 metres front and back

Improver 2 - Working towards front crawl and back crawl (face is in the water for front crawl)

Advanced - Working toward 10 metres on all three strokes

Stroke Improver 1 - Moving on to the big pool, swimmers are working towards stroke technique for their 20 metre badge

Stroke Improver 2 - Working on strength and stamina to gain 50 metres

Stroke Improver 3 - Working on strength and stamina to gain 100 metres or more

Stroke Improver 4 - Working on strength and stamina to gain 400 metres or more

Bronze Swimmer Advanced - Continuing to work on improving stroke technique, additional challenges of timed swims & competition turns are introduced

Silver Swimmer Advanced - Progressing on from the bronze level, sessions become more challenging to improve all aspects of swimming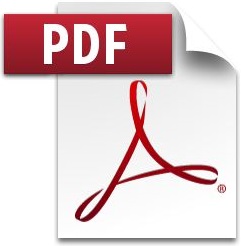 Download a copy of the latest swimming lesson timetable
If you are interested in booking group lessons please ask at reception; your child's name will be added to the waiting list & you will be contacted as soon as a place becomes available. If you are interested in one-to-one lessons please ask at reception or phone the club.
Prices (for members unless otherwise stated)
| | |
| --- | --- |
| 10 week group course | £90 |
| 10 week group course - Non-members | £100 |
| Block of 10 x 1-1 sessions | £220 |
| Block of 10 x 1-1 sessions (non-member) | £245 |
| Aqua babies group course block of 10 - members | £65 |
| Aqua babies group course block of 10 - Non-members | £75 |