Roko is Covid-secure
your health is our priority
• It has become clear that being fit and healthy plays a crucial role in the effectiveness of our immune system.
• A healthy BMI is one of the most important factors in maintaining your long term health.
• Exercise is an important factor for our mental health, and has been proven to be effective against depression, anxiety and other conditions that have been exacerbated by Covid-19
We have met the guideline challenges head on with a range of Covid-secure measures to keep everyone safe. Below is a summary of what we are doing to keep all staff, members and guests safe at Roko. We continue to keep a close eye on the Government guidance in order to stay ahead of what is required.
Your health is our priority
We're Serious About Cleaning
• Our clubs are Covid-secure.
• We've increased our cleaning hours
• We ask members to wipe down equipment before and after use
• There are hand sanitising stations set up around the club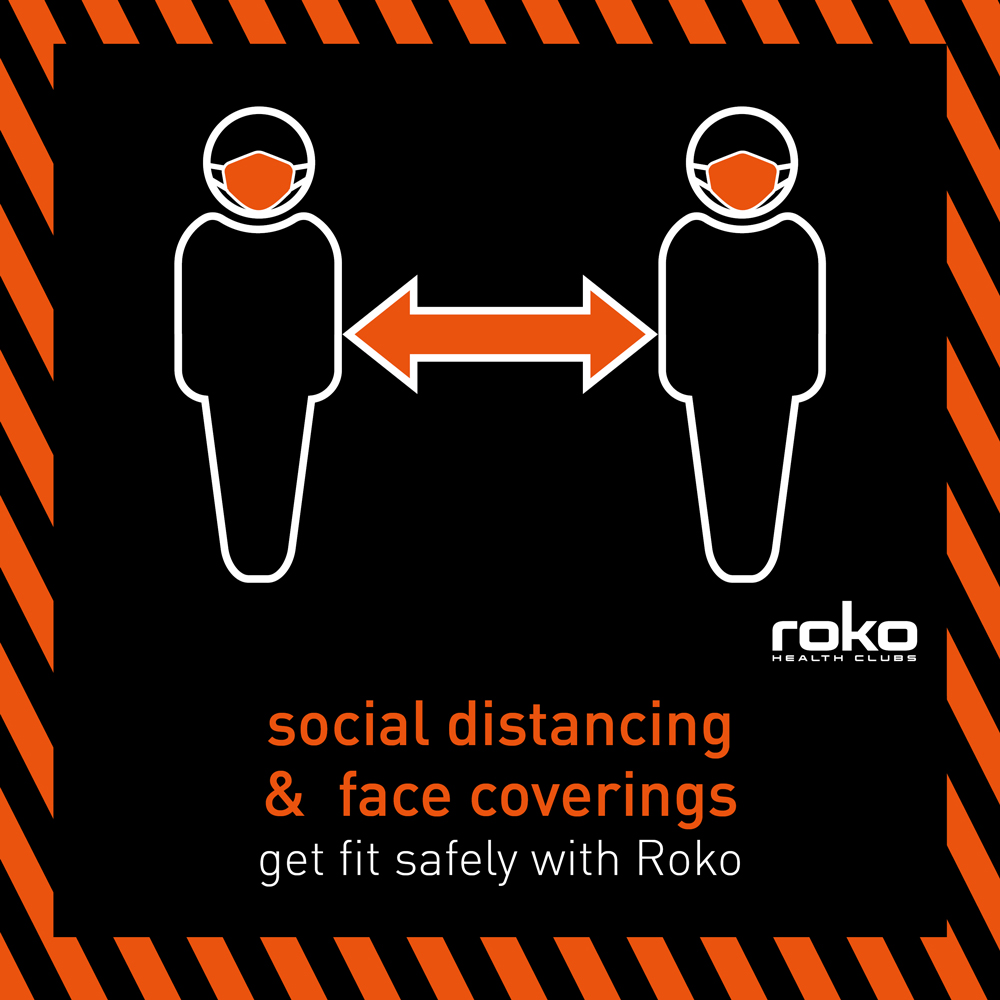 Face Coverings & Social Distancing
• We request that face coverings be worn indoors by all members and visitors when not exercising
• Gym equipment is spaced further apart
• We request that all members maintain a 2 metre distance at all times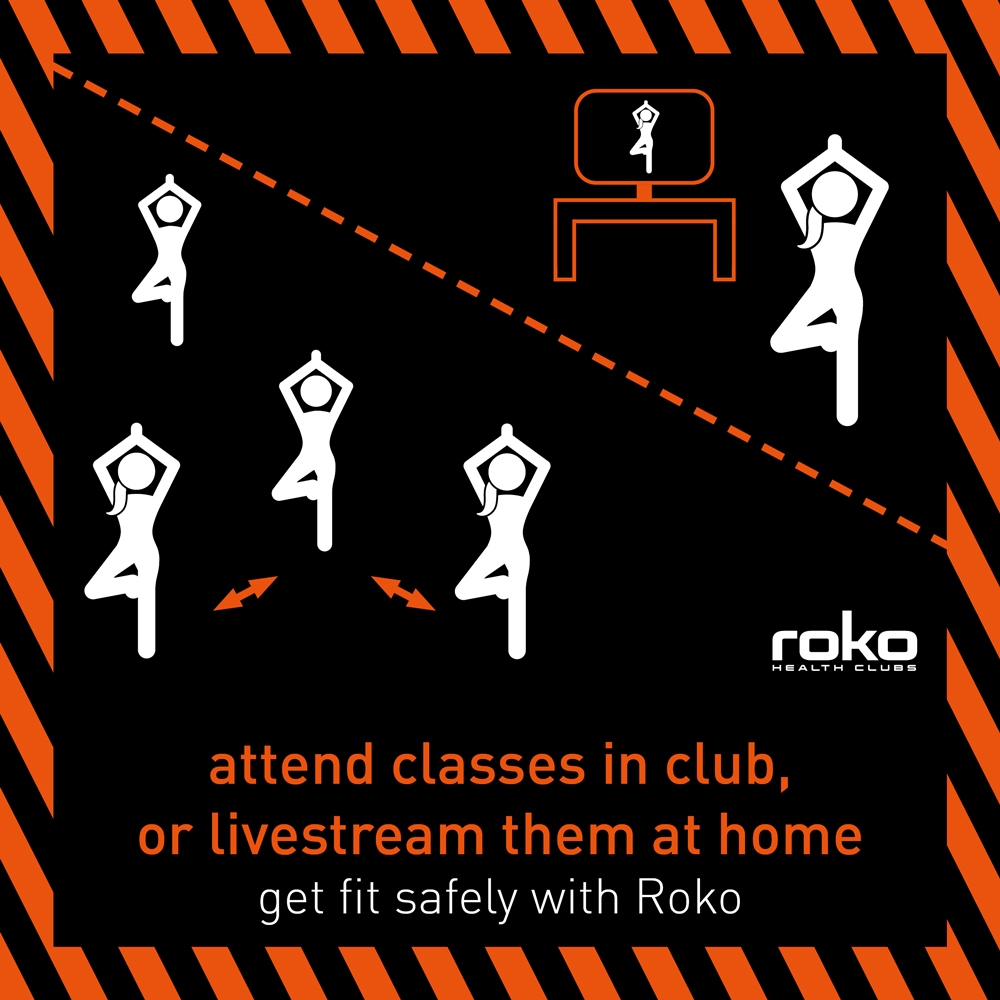 Attend Classes In Club Or From Home
Indoor in-club classes are currently unable to run. But there are still 2 ways to attend classes:
1. Attend outdoor classes at club (book in advance via the app), they will run in all weather except heavy rain or high winds
2. Livestream regular indoor classes from home; book via the app & access the class via the Zoom link within the class booking in the app.