3rd May 2019 | York
Manager's Message
I don't know if it's only me but it feels like we are heading into the holiday season with lots of people booking their family holidays… very exciting! Also lots of people enquiring about classes or personal training which will help them get in shape for their holidays - so lots of positive vibes in the club.
With that in mind the fitness team have lots of activities happening in the coming weeks so please keep an eye out as a beach body bootcamp or yoga workshop could be just what you need to give you a pre-summer boost!
Bank Holiday Opening
We have 1 more Bank Holidays in May and we are operating our normal bank holiday opening times:
Monday 27th May: 08.00 – 20.00
Check out our revised Bank Holiday timetable on our App and also physical copies that will be available from reception.
Have a great May!
Gary Jepson and your Roko team
Member Update
Please note that our entire system will be down for planned maintenance on Tuesday the 7th May. This will include the app which will not be functioning during the maintenance. Therefore, please note that members will be unable to book and cancel classes during the disruption on Tuesday the 7th May so please plan for this. We apologise for any inconvenience.
Club News
Car parking issues…
Can we please ask you to help us manage the car parking arrangements at the club by NOT parking in the first bay as you drive into the club, unless you are driving a high sided vehicle.
Cars parked in this bay are causing a number of issues and forcing high sided vehicles to park in front of the emergency barrier and causing congestion and an obstruction.
There are also cars still parking in the bus stop area and in the parent and toddler bays that clearly should not be parking in these zones.
We do not want to bring more stringent measures in place so please abide by the above comments.
Thanks from the Roko team
Fitness News
Beach, Bums and Tums –Beach Body Training Programme!
Sign up now to make sure you're looking and feeling your best for summer! With 1x 60min group workout and 1x 30min 1-1 session per week you will be sure to be rocking a healthier and happier you on your holidays! The 8 week course will start on Wednesday 5th June with the first group session running 5:30pm-6:30pm!
Don't worry if you can't make that day and time as the sessions can be flexible to suit you!
Our experienced trainer Hannah will adapt the sessions to suit all abilities and will provide you with your own personalised programme as well as nutrition education to help you achieve your summer body goals!
The 8 week course costs just £150!
Email HKing@york.roko.co.uk for more details or book your place at reception today to avoid missing out!!
The Power of Breath and Sound Yoga Workshop
We are excited to tell you about The Power of Breath and Sound Yoga workshop with Linda on Sunday 12th May in the Mind & Body Studio 6-7:30pm
Linda will guide you through Gentle Hatha Yoga stretches to awaken the body. You will then be taught different Breathing techniques which will help you manage your everyday energy, your balance, anxiety and stress.
The class will finish with a Sound Bath which is a type of relaxation therapy using sounds.
*Everyone welcome – yoga experience not required
*Price - Roko Members £10 & Non-members £15
*Spaces limited - Only 15 spaces available so please book and pay early to avoid disappointment [Please note this is a CASH only workshop and bookings will not be taken without the FULL payment]
*Please bring your own blanket, pillow and eye mask to the workshop [to ensure you are comfortable and warm during the relaxation/meditation sound bath]
If you require further information about the workshop please email jarcher@york.roko.co.uk
Strictly Dance Classes Coming Soon with Joel Chapman



Joel Chapman is a professional Ballroom and Latin Dancer trained by some of the world's best, including strictly come dancing's Brendan Cole and Matthew Cutler. Joel believes that dance is not only good for the body as a form of exercise, but also proven to enhance cognitive health as well. Joel will be offering some taster sessions during May to show case what sort of classes he will provide in the future. The taster sessions for Roko members will be held on Wednesday 12th may 2pm & 7pm and Saturday 18th May 2pm. There will also be a session for non-members on Saturday 18th may at 3pm. Please bring a partner to the session and book with the reception team from Monday 22nd April! If you require further information before booking please do not hesitate to contact jarcher@york.roko.co.uk
Children's News
Swimming Lessons Term 3 May – August 2019
The enrolment process for the May – August swim term will commence on Monday 6th May until Sunday 19th May at 1pm.
Your deadline for booking on is Sunday 19th May at 1pm! All swimmers on the swap list or waiting lists will be called from Sunday 19th May from 2pm so please book your child back on before the deadline so you do not miss out!
Anyone on the waiting list for swimming lessons will be called from Monday 20th May.
May Half Term Swim Crash Course
During the May half term there will be an intensive crash course for children in Stage 1, 2, 2A, & 3.
During the May Half Term we will also be running a Front Crawl breathing technique week for children in stage 4 and above.
All the details are below but if you require further information please email jarcher@york.roko.co.uk
Intensive Crash Course Monday 27th May – Friday 31st May with Josh McDowell
Price:£35 Members£45 Non-Members
Bookings are open Monday 29th April from 9am
All lessons will be held at the same time every day:
Stage 1: 9am in the small pool
Stage 2 / 2Advanced: 9:30am in the Small Pool
Stage 3: 10am in the main pool
Front Crawl Breathing class stage 4+: 10:30am in the main pool
There are 6 spaces available in each Stage.
When signing up you must commit to the whole week.
NO discounts or refunds will be given for any missed sessions
New Junior Kids Class to the weekly timetable!
We are excited to tell you about our new kid's class starting on Tuesday 30th April with Sarah Lininsh. This class is called Funky Fitness Fun! This class enables the children to exercise and be active with some fun music and fun fitness moves. In this class they can experiment with their balance and the shapes their bodies are capable of making whilst not realising they are actually getting fit at the same time! To book a place on the kid's class please make the booking with the reception team up to 7 days in advance.
Club Lounge
New Lucozade flavour now in club!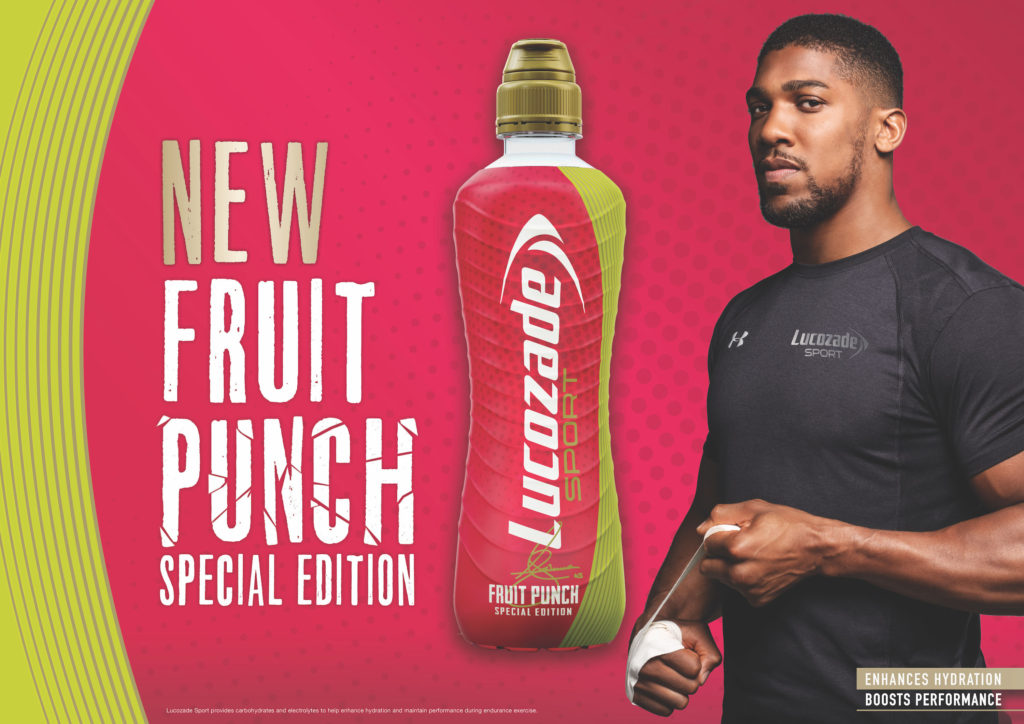 Recover after your workout with one of our freshly blended protein shakes from the Club Lounge! We recommend the Roko Special: Fresh Blueberries, Crunchy Peanut Butter & Whey Protein, all blended with ice and skimmed milk.
OR create your own combination, choosing from a range of delicious ingredients…