4th July 2016 | York
Managers Welcome
Proud to be from Roko
I just wanted to say a huge well done and thank you to all of you who gave up your time to support the two Cancer Research UK events over the last weekend In June. Lynn & Jo from the management team worked especially hard; they put in a lot of work organising things and gave up their time on both days to support a great cause & also promote the club to over 7,500 participants over the 2 days. Hopefully we will be invited to support the event again next year after this year's success! Well done to all.
Gary Jepson
General Manager
Friends & Family Offer

Invite your friends & family to join you at the club this month with a 4 week membership for just £39.

Visit www.roko.co.uk/york/offers for details or forward this offer to a friend now!
Fitness News
Summer Timetable Monday 25th July – Sunday 4th September
The Summer Group X fitness timetable is now available for you to pick up from reception! During our summer months class numbers drop dramatically, in some cases by 60%! We have made some small changes to the summer timetable in order to avoid our overall class numbers to fall. Please pick up your copy today!
Children's News
Children's Parties at Roko
First Steps are offering all sorts of children's parties including super heroes, pamper parties, bouncy castle and pool parties! If you would like more information please contact Amanda at Amanda@firststepsnursery.net
Swimming Lessons
The current swim term runs from Monday 23rd May – Sunday 31st July, which means enrolment time is creeping upon us! Enrolment letters will be given out week commencing Monday 11th July by your child's teacher. The deadline for booking on is Sunday 24th July 4pm. The "swap list" will be called between 4-8pm on Sunday the 24th July and the "Members" waiting list will be called from Monday 26th July 9am. If you do not re-enrol before Sunday 24th July 4pm your child's place will be offered to someone on the swap list or waiting list so please book before the deadline! The next swim term will run through the summer from Monday 1st August – Sunday 9th October.
Summer Swim Crash Courses
During the 6 week summer holidays we are holding 3 weeks of intensive swim courses. The first week will run from Monday 8th – Friday 12th August with James, the second will be Monday 15th –Friday 19th August with Ryan and the 3rd will be Monday 22nd – Friday 26th August with Jane. Bookings for the crash courses will open Monday 4th July from 9am. These crash courses are perfect if you are not enrolling your child on to the next 10 week swim term. Last year the courses were very successful and booked up very quickly! If you require further information, please do not hesitate to contact jarcher@york.roko.co.uk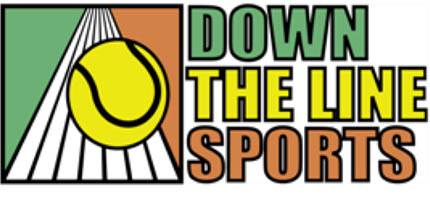 Kids Mini-Tennis Coming to Roko, for 4-8year olds!!
Roko York is looking to add some new classes to the children's activity timetable. We are excited about a new "mini-tennis" provider, who wants to hold sessions at Roko. "Down The Line Sports", York's leading tennis coaching provider, will be offering free taster sessions in the Energise Studio on Saturday 9th July. If you would like to sign your child up for a FREE taster please speak to the reception team. There are 10 places per class with lots of different activities for your child to take part in.
Saturday 9th July
1 – 1.40pm 4-6 year olds
1.40 - 2.20pm 7 & 8 year olds
2.20 – 3.00pm 4-6 year olds
3.00 -3.40pm 7 & 8 year olds
All equipment provided
Please reserve your place at the Club reception.
For more information call Rowan 07886 567810
www.downthelinesports.com
Junior Activity Summer Timetable
The summer schedule is out now for you to organise your Children's fitness classes, to ensure you still get your workout over the 6 week summer period!! We have some exciting classes for the children to try from Cheer Dance to Kick boxing and Boot Camp to Gymnastics! There is a daily water fun session, Mon-Fri 10:30-11:30am, for you and the family to enjoy a splashing time in the pool together.
Kid's Kick Boxing


We have a NEW company that will be delivering kick boxing sessions over the summer holidays. These sessions will be on Tuesday mornings 9:30-10:30am in the Mind & Body studio for 5-11year olds. The session will cost £3 per child. This is to be paid before the sessions starts when Ryan takes the register. Below is a small piece about Ryan and what his classes entail. He is amazing with the kids and a funny guy!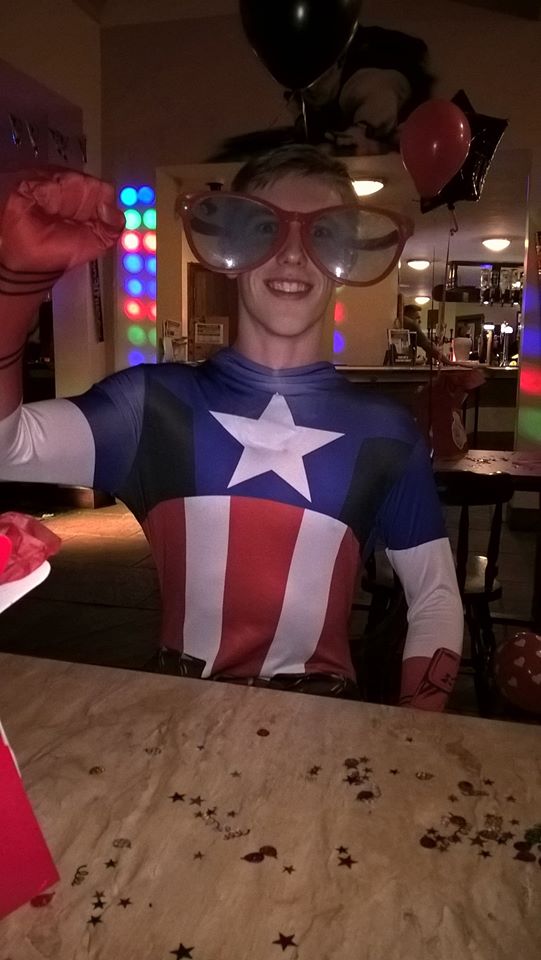 Hi, I'm Ryan and I started Martial Arts at the age of 5. My parents took me to Karate lessons as they thought I was too small and the "runt of the litter", so I would need to learn how to defend myself. I was nervous initially but I picked it up very quickly and by the age of 11 I was very confident and the first person at the club to get a Black Belt. Two years later I received my 2nd Dan Black Belt.
To extend my skills I joined Longs Black Belt Schools, which is a Kickboxing academy, and within a year they noticed my Skills and graded me straight to a black belt. I became the WKKC National Champion in 2015 and have gained 4 National Silver medals this year. I will be competing in the World Championships in Italy this October as part of Team England.
I have been teaching at Haxby Martial Arts for the last year and a half and will be setting up my own club after the summer.
Join me for my classes at Roko where I will be teaching 5-11 year olds basic self-defence techniques through a variety of fun and interactive games.
If you require further information about the Kick Boxing classes please contact jarcher@york.roko.co.uk or ryangarbuttjrs@gmail.com
Club Lounge
New Products
Gluten Free available
Red Leicester spring onion roll
Chicken & Bacon Roll
New Kings Cucina
Turkey, bacon, emmental, tomato, iceberg lettuce and honey mustard
Salami, ham peperoni, emmental, jalapeno peppers, iceberg lettuce and honey mustard.
Jammy biscuit
Our New Jammy biscuit is a huge 11cm wide, overshadowing the competition in size and price.
Private Function Hire
We have a number of free dates in the coming months where members can hire out the ground floor of our club, for special up and coming events on a Saturday evening. We can cater for 18th, 21st, 40th or any special occasion you might require a room for.
If you would like to take advantage of the above offer, please contact Anna on the Café counter who can answer any questions you might have.