3rd June 2016 | Portsmouth
Manager's Welcome
This month I am pleased to say that we have agreed our building partner to complete the shower refurbishment with works looking to take place in early August. We very much hope to keep the disruption to a minimum. In the coming weeks we will provide you with more details of how these works will take place and provide you with some images of how it will all look.
This month is a great time to introduce your friends to Roko. It's Buddy Week right now, so you have until the15th June to bring a friend with you to the club for a free week. Then, if your friend decides to join Roko before the end of the month, you can both receive a £110 Roko voucher pack PLUS, the chance to win a curved 42inch Samsung television. The television promotion ends on the 6th June in time for a summer of sport - so if you have not taken advantage of this referral opportunity to introduce your friends and family to the club then hurry – the draw takes place on Monday the 6th at 6pm in the bar, There is a 1/10 chance of winning at present!!
Anyone for doubles!! The Roko tennis courts have had a mini makeover and are now ready for play, please book your courts through reception – guests and non-members have a pay and play option – further details can be found on reception.
Buddy Week - 1st - 15th June
Working out with a friend increases your chances of achieving your goals. That's why we introduced Buddy Week. CLICK HERE to nominate a friend to work out with you for a week for free. Nominate them between the 1st - 15th June and they must begin their free week by the 15th June.
Not only that, if your buddy finds that Roko is the club for them and they join before the 30th June, then you can both receive a £110 Roko voucher pack. PLUS if they join before 5th June you will also go into the prize draw to win a curved 42inch Samsung television For more details CLICK HERE.
You Said – We Did
You Said – "The tennis courts are not in the best condition"
We Did – We have cut back all the overgrown weeds and bushes around the courts making for a much better experience, we have put up new nets and cleaned up the surface. The courts are now in a much better state, and we have further upgrades and additions planned to further enhance the courts and bring them up to a real premium level.
You Said – "The Junior Activity Timetable needs a revamp"
We Did – The team have been busy at work to release a brand new Junior Timetable. With new splash sessions in the pool, dance and drama groups, teen spin classes and fitness classes, we now offer a much bigger variety of activities that your junior family members will LOVE! We also run kids parties in a variety of activities, ask at reception or pick up a leaflet on your next visit to find out more!"
You Said – "Can we have an activity for post-natal mothers who wish to slowly get back into fitness?"
We Did – We now run a post-natal aqua class between 0945-1015 on a Thursday morning! It will be taken by Julie, our fantastic midwife and aqua fitness instructor and is a really good opportunity to get back into fitness with an experienced instructor, and ask any questions you may have!
As ever, we are working towards an effective feedback and communication culture to help improve your club experience. No matter how trivial you think it may be, please leave us a card or come and speak to Rob or any of the staff and we will strive to continue to improve.
Club News and Events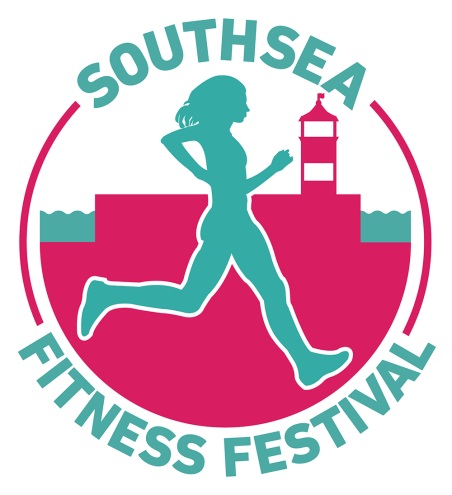 Southsea Fitness Festival
Roko Portsmouth will be a part of Southsea Fitness Festival on Saturday 4th June. We will be there ALL DAY 9am-5pm with our Cyclone Classes, Sargent Pinks Boot camp, Grit Workshop and Beginner Tai chi! Challenges throughout the day and lots of prizes to be won!
Bolinja Princesses will be meeting all your little ones from 12:30-2:30 and FREE Face painting will be available throughout the day. See more at https://www.facebook.com/southseafitfest/ or www.sweat.fitness/events/2016/1/20/southsea-fitness-festival-2016
Group Fitness
Mind and Body Classes
The introduction of our new early morning yoga class on Tuesday mornings has been well received, if you are an early riser come along at 7am and give it a try! In last month's newsletter we focussed on our yoga classes, this month the spotlight is on the rest of our 'mind and body' classes.
Pilates – This class is a mind and body approach to stretching and aligning the body, strengthening abdominal and stabilising muscles creating a stronger posture. Our Pilates class is suitable for all levels, is on Tuesday at 18:30 and is run by Jacqui who is a fantastic instructor and will help you to discover what pilates can do for you.
BodyBalance – This class is a fusion of yoga, Tai Chi and Pilates that builds flexibility and strength and leaves you feeling centred and calm. The class is choreographed with a carefully structured series of stretches, moves and poses to relaxing yet motivating music.
Bodybalance is for all fitness levels and runs at the following times:
| | |
| --- | --- |
| Monday | 10:35 and 18:30 |
| Wednesday | 10:30 |
| Thursday | 19:15 |
| Friday | 10:35 |
| Saturday | 10:30 |
| Sunday | 18:00 |
Tai Chi – Based on the Chinese principle of ying and yang in which opposing but complimentary forces combine to create harmony and well-being. Tai Chi helps to focus our mental powers, increase muscular flexibility and co-ordination.
The tai chi classes at Roko are run by Andrew. Andrew has been practising martial arts for many years, and his tai chi groups are very popular. Some of his Roko group recently joined him on a trip to China, which we hope to be hearing more about in next month's newsletter! For more information about his achievements and years of experience, take a look on Andrew's website: taichiandrew.com.
The classes take place at the following times:
Tuesday: 10:30 (all levels)
Thursday: 09:30 (beginners)
Thursday: 10:30 (intermediate/advanced)
All of these classes are part of your membership, there is no need to book, just come along and join in! If you are new, arrive just before the class and the instructor can advise you of what to expect and answer any questions you have.
If you have any questions about our Group Fitness timetable please get in touch! achase@portsmouth.roko.co.uk
As always, pick up an updated copy of our Group Fitness timetable at the beginning of each month to be aware of any timetable changes. Timetables are available at reception or on the Roko website.
Fitness News
PT Update
Each month we will be promoting a different Personal Trainer, this month it is the turn of Darin Melville.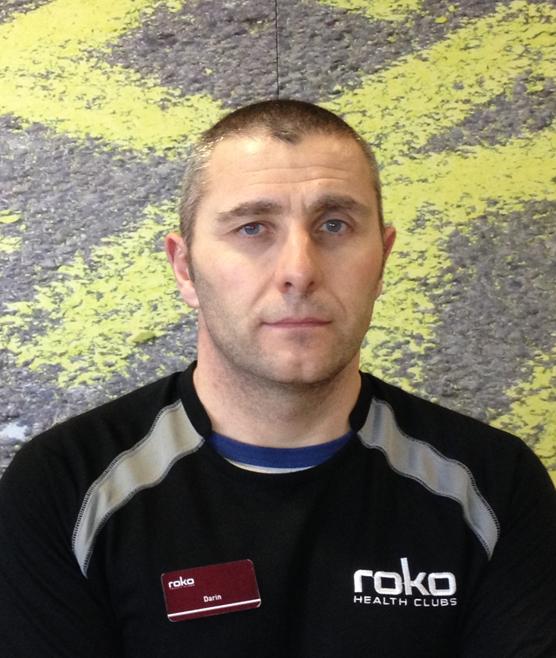 ¨ Power plate training
¨ Inch loss and nutrition
¨ Increase muscle, decrease fat%
¨ Been a trainer for over 18yrs
¨ Results Guaranteed!
Darin has been at Roko for 14 years and has wealth of experience in personal training. Darin is an advanced power plate instructor and manages to fit in marathon after marathon for charity and keep up with his family.
For more information on how Darin can help you contact him on dmelville@portsmouth.roko.co.uk
Nutrition Advice
Good fats and bad fats explained
What is fat?
Fat is a rich source of energy; 1 gram provides 37 kJ (9 kcal). Fat is made up of building blocks called fatty acids and these are classified as saturated, monounsaturated or polyunsaturated depending on their chemical structure. Some of these are essential components of the diet but others can be detrimental to our health if too much is consumed.
All types of fat provide the same number of calories (9kcal/g) regardless of where they come from. This means that too much of any type of fat can encourage weight gain. Foods that contain a lot of fat provide a lot of energy and are called energy-dense foods. Consuming too many energy-dense foods can lead to excess energy intake. This energy will be stored as body fat and, over time, promote the development of obesity, which increases the risk of developing conditions such as heart disease, type 2 diabetes and cancer.
To read the rest of this article please visit,
https://www.nutrition.org.uk/healthyliving/basics/fats.html
Training Tip
How much exercise do you need?
Current recommendations for most adults is at least 150 minutes of moderate activity per week. You'll get there by exercising for 30 minutes, 5 times a week. Can't find 30 minutes in your busy schedule? It's okay to break things up. Two 15-minute workouts or three 10-minute workouts can be just as effective.
Here's the really good news: for most people, moderate exercise is the most beneficial for overall health; you don't need to keep intensifying your workouts. In fact, exercising too strenuously can sometimes lead to diminishing returns on your fitness levels or lead to injuries or other problems. While everyone is different, most people are much better off training for a 5K or 10K rather than a marathon or exercising for 30-45 minutes a day rather than hours at a time.
Club Lounge
Children's Activity News
REMEMBER the NEW Junior activities timetable is available at reception.
FREE to our Junior Members; so book your classes now.
Swimming News
Whether you're an adult or child, want to learn to swim or improve your stroke- Roko offers a variety of 1-1 or group lessons to both Members and NON-Members.
The swimming programme is delivered by professional, highly trained, motivated teachers who are passionate about teaching swimming. With all our classes being in either our 20m indoor pool or children's splash pool; we are able to offer to a wide range of ages and abilities; including:
Parent &Toddler (1-3 yrs)
Parent & Toddler advanced (3yrs+)
Junior ASA Swim Programme, levels 1-12 (4yrs+)
Adult beginner, improver & advanced
1-2-1 Lessons for all ages
Roko are very proud to offer a structured awards scheme enabling your child to progress from beginner to advanced levels; continuously assessed through our ASA programme.
For more information or to BOOK your swimming lessons today: Call Becky Jordan (Swimming Co-ordinator) on 02392 651 400 or email: rjordan@portsmouth.roko.co.uk
First Steps Day Nursery
Nursery Photographer
Our children's photographer will be in between 8.30-11.30 am Tuesday 14th June. To book a slot if your child not attending that day, please call on 02392 639 777 to book, thank you.
Funded places from September 2016
We are now taking new bookings for September start, funded sessions are limited to eight per session. We currently have spaces available within our two year and under rooms for immediate start, book a permanent space during May and receive a £50 discount on your first months fees, terms and conditions apply.