5th July 2019 | Portsmouth
Manager's Message
Summer is officially here and as I write this it is currently 29 degrees outside! I do hope that by the time you read this the fantastic weather is continuing.
With schools breaking up, holidays to plan, family trips and children back from university just to name a few activities going on at the moment, it is still important to put aside some time to do the things your love doing, and I hope that includes spending time in your Roko club.
During the next month we have lots going on in the club so make sure you are making the most of your most precious commodity (time) and getting the most out of your club membership.
Remember you can, at any time in your membership, book in for a complimentary stayfit. session with one of your fitness team to re-energise your workouts and get that extra motivation to reach your goals.
At the beginning of the month we have the relaunch of the Les Mills group exercise classes with brand new choreography and music so make sure you book your place via reception or the app.
Lastly, Roko Portsmouth has, in the past and with the help of members and some great effort from the team here, entered or put on events raising thousands of pounds for some very worthy causes. However as a club we don't want to stop there. We are now looking at nominating a local charity to link up with and run fundraising events throughout the rest of 2019. This is where we need your help; we need your suggestions for a local charity. If you could either email your suggestions in or put them on a comment card and hand it into reception the chosen charity will then be selected from one of your nominations and announced in the next newsletter.
Health and regards,
James Sandercock and your Roko Portsmouth Team
Member Referral
Tell Your Friends & Family - 4 Weeks at Roko For Just £39
You are more likely to achieve your fitness goals when you work out with a buddy. And right now your friends can spend 4 weeks with you at Roko with a no commitment trial membership. Tag your friends on our 4 week Facebook post, refer them via the Roko app or email them this link: https://www.roko.co.uk/portsmouth/offers/4-weeks-39
Group Fitness
Les Mills Launch Party
The next round of Les mills Launch dates will be 5th - 7th July with brand new choreography and music to match. Throughout the weekend there will be discounts in the bistro for attendees.
Grit your teeth and book on to our launches!! This quarter Steph will be launching Grit athletic Saturday 6th July 08:25. See you there!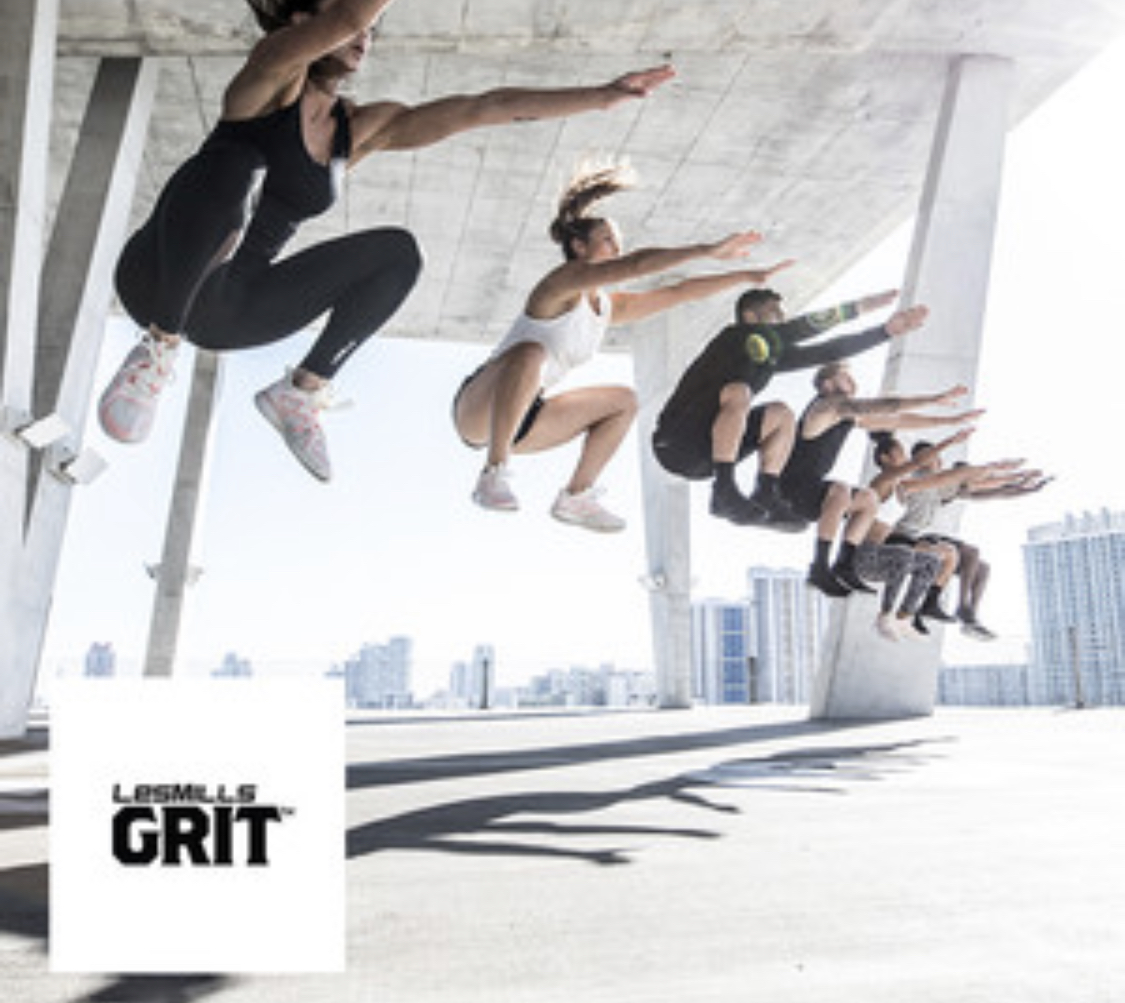 Squash News
Club Session
Starting from Monday 8th July we will be running a complimentary squash club training session hosted by or club coach Glenn Brighty. This session is open for all levels of ability and will run from 7pm-9pmon Monday's every week. Hopefully it will give you the chance to meet some like-minded squash players. Make sure you book your place via reception.
Squash Coaching
Squash coaching sessions are now available with our resident squash professional Glenn Brighty. For further information about coaching sessions or joining our squash league and squash team for Roko Portsmouth please ask at our main reception desk.
Tennis
Social Tennis Sessions
We are glad to announce that we will be running social tennis sessions on Monday evenings from Monday 8th July 6.30pm-8pm (weather permitting). This is a chance for all Tennis members to dust off their racquets and join Simon for a fun and sociable hit about the courts.
Club Lounge
Special Offer for July - Meal and drink deal only £5:
Scrambled eggs on toast with spinach and tomato
With a choice of either Primo Americano, tea or glass of orange juice.
Wet play on the patio
We will be providing wet play equipment for under 5's 11am-3pm everyday this month (Weather permitting) out on the patio area. Another reason to spend some family time in the club.
Coming soon..
We will be soon offering Costa Flat White coffees in our clubroom.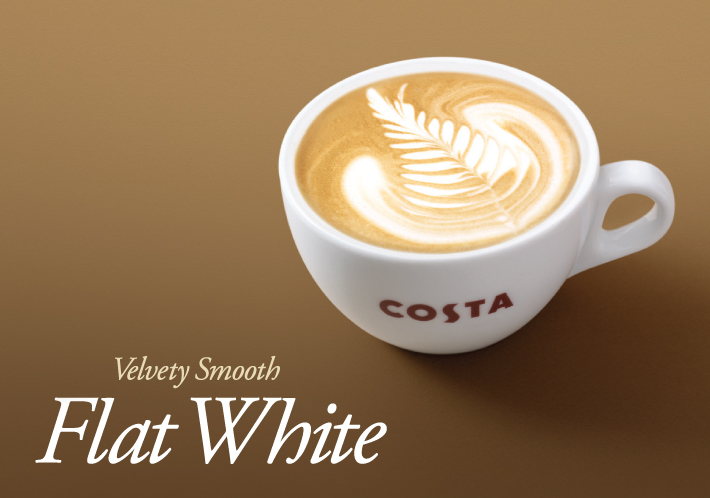 Save the planet and Save money too
Save some money off your next hot drink and also help save the environment. We will now be offering a discount on all hot drinks if a member uses their own re-usable takeaway cup. We have also sourced some great Roko branded cups if you haven't already got one which when purchased from the club lounge your first hot drink in it is on us!
Special offer for members on Function Room hire
Book your function with us here this month for any date in 2019 and get a free bottle of bubbly to enjoy at your function.
Give us a call on 02392 651 400 and ask to speak to our function co-ordinator or alternatively ask at reception on your next visit to the club.
Junior Activities News
Don't forget that our classes have been updated with new content and equipment. Pick up a kids activity timetable from reception and please book your children's places for the classes to avoid disappointment.
Kids Yoga –Gentle breathing exercises and stretches to help the mind and body relax through story telling from some your children favourite films such frozen, Pokémon star wars, wizard of OZ and many more 3 years +.
Kidz Dance –This fun, exciting dance class is suitable for all ages and abilities – with funky moves from all styles of dance. Get down and groovy with the lovely Charlotte!
Kids Circuits: A Variety of stations set around the room for all abilities. Each station has an easy, improver and harder way to do it to ensure it is fun and challenging for all ages. Ages 5-11 years. This class is aimed to improve your children functional skills and cardiovascular fitness.
GET ACTIVE: is 45 minute fun filled class. Filled with short mini games to improve your chidden social, fitness, co-ordination and functional skills.
Swimming News
Swim by DD
We are pleased to announce that we now offer the option to pay for your group swimming lessons by direct debit. This way you can spread the cost of the lessons and avoid the stress of re-booking term by term. Sign up for next Term now via DD and beat the rush at the end of July.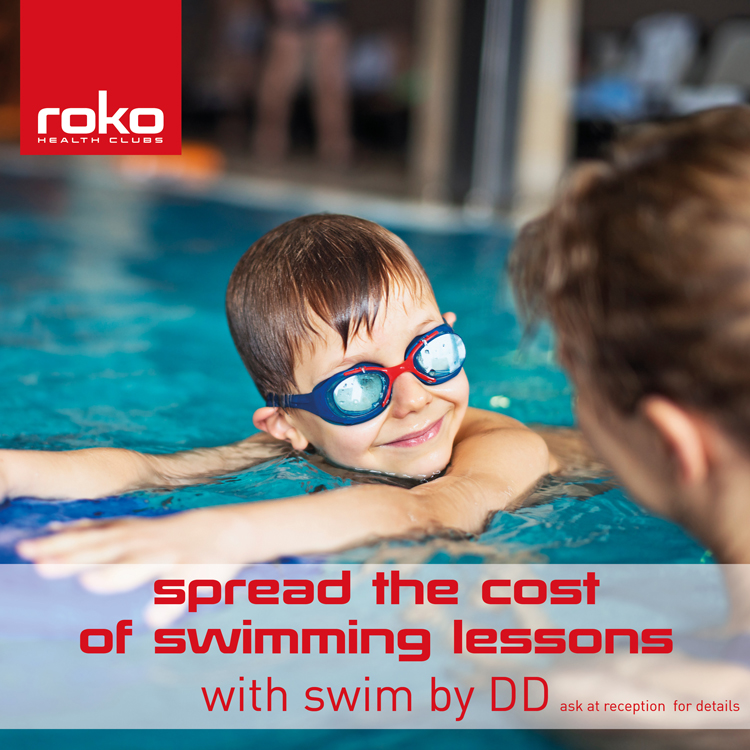 Adult Swimming Lessons
Have you ever wanted to learn front crawl but not known where to begin? Can you swim a strong breaststroke but would like to learn a new stroke? Can you swim front crawl but would like to advance your techniques for a triathlon? Well Roko Portsmouth offers these types of courses for adults all the year through. If you would like to enquire when the next course is on or would like more information or to BOOK your swimming lessons today: Call the club on 02392 651 400.
Swim Gala
On Sunday 28th July we will be running our first ever swim programme gala. This is an opportunity for our entire swim programme to come together and compete in some fun races. The races will run in ability levels throughout the day and with awards for 1st, 2nd and 3rd placed. Viewing the event will be open for partners, siblings and grandparents so please make sure you save the date.