5th July 2017 | Portsmouth
Manager's Message
Any one for Doubles?
With Wimbledon week now on, it's time to get your tennis whites on and get some practice in here at the club. We have four outdoor tennis courts with free access to members and just £5 to bring a guest to play. All courts are bookable at reception.
Why not make the most of your tennis session and finish it off with a fine serving of our ace strawberries and ice cream available throughout the Wimbledon fortnight in the lounge bar – we will also be showing all live games on the TV.
I am pleased to announce that we are now stocking Lucozade products in our new vending machines to work alongside the Nutramino Protein products. Both machines are contactless so making it easier for you to purchase pre and post workout. Sampling sessions will be taking place in July at the club so watch out for in club posters as there are some great prizes to be won.
During the summer we have reduced our guest fee to £10 for adults and just £5 for under 16's. Please ask at reception for more details. Alternatively, your friends and family could consider a special 4 week membership during July!
Alun Davies, General Manager
Friends & Family Offer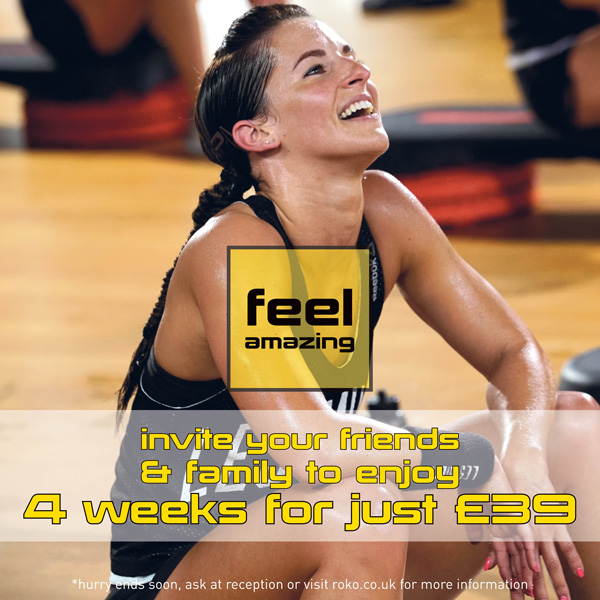 Invite your friends & family to join you at the club this month with a 4 week membership for just £39.
You said, we did
Can you please improve the giveway and zebra crossing road markings as it is very dangerous crossing the roads?
We have had them painted this month and would ask all members to respect the signs and drive no faster than 10MPH when on site as there are children present at all times of the day.
Where has the Smith Machine gone and is it coming back?
I apologise for the vast amount of time the smith machine has been off the gym floor. One of the support arms broke and the replacement part had to be shipped in from America. The part came in on the 1st week of June but the engineer at Life Fitness would not fully install the machine as two of the cables had frayed and required replacing. Because the model is only available in America we have had to wait again for shipping with an expected date of the 3rd of July. As soon as they arrive it will be commissioned and back in use. Thank you again for your patience.
Club News and Events
Group Fitness
The new Les Mills releases are with us at the beginning of July! Come and join us on one of our launch dates to try the latest class formats! Book your place from 8am the day before.
NEW CLASS RELEASES JULY 2017
SUNDAY 2ND JULY
GRIT PLYO 17:15 WITH LOU AND STU
TUESDAY 4TH JULY
GRIT CARDIO 17:50 WITH LOU AND STU
WEDNESDAY 5TH JULY
GRIT STRENGTH 06:45 WITH LOU AND STU
FRIDAY 7TH JULY
BODYSTEP 09:30 WITH KERRY
SATURDAY 8TH JULY
BODYPUMP 08:00 WITH LOU, LOUISE AND STU
BODYCOMBAT 08:30 WITH BEV
BODYBALANCE 10:30 WITH RACHAEL and gabby
SATURDAY 15TH JULY
BODYJAM 09:30 WITH BEV
BODYATTACK 09:30 WITH LOU, KERRY, ALI AND MICHELLE
Over 50's Fitness
Most of our Group Exercise classes are suitable for all ages, but we do offer some classes specifically for the over 50's. We have recently added a session to our timetable, so if you are looking for something low impact with the older adult in mind, come along:
Monday 10:45 – 11:25 Over 50's Aerobics
Wednesday 10:45 – 11:30 Over 50's dance
Friday 10:45 – 11:15 Over 50s Conditioning
Please check our timetable, either on our boards in the club or online, for any timetable changes. If you have any Group Exercise queries or suggestions, please email achase@portsmouth.roko.co.uk
Club Lounge
Children's Activity News
Change to July Timetable
Please can I remind ALL the mums and dads, that Junior Activities MUST be pre- booked at reception. Unlike the adult classes, you can book your child in at any time for the junior activities programme and we encourage you to do so.
When classes have 2 or less participants booked in, unfortunately we are unable to run the Junior Activity. Sarah will contact people the day prior if this is the case, allowing plenty of notice. We have noticed this with the Under 5's programme and therefore have had to make changes based on this.
Summer Holiday
This Summer Holiday Junior Activities will be providing various classes and events to help keep our Junior members entertained and enjoying the summer break. ALL of these will require you to book on as numbers are limited.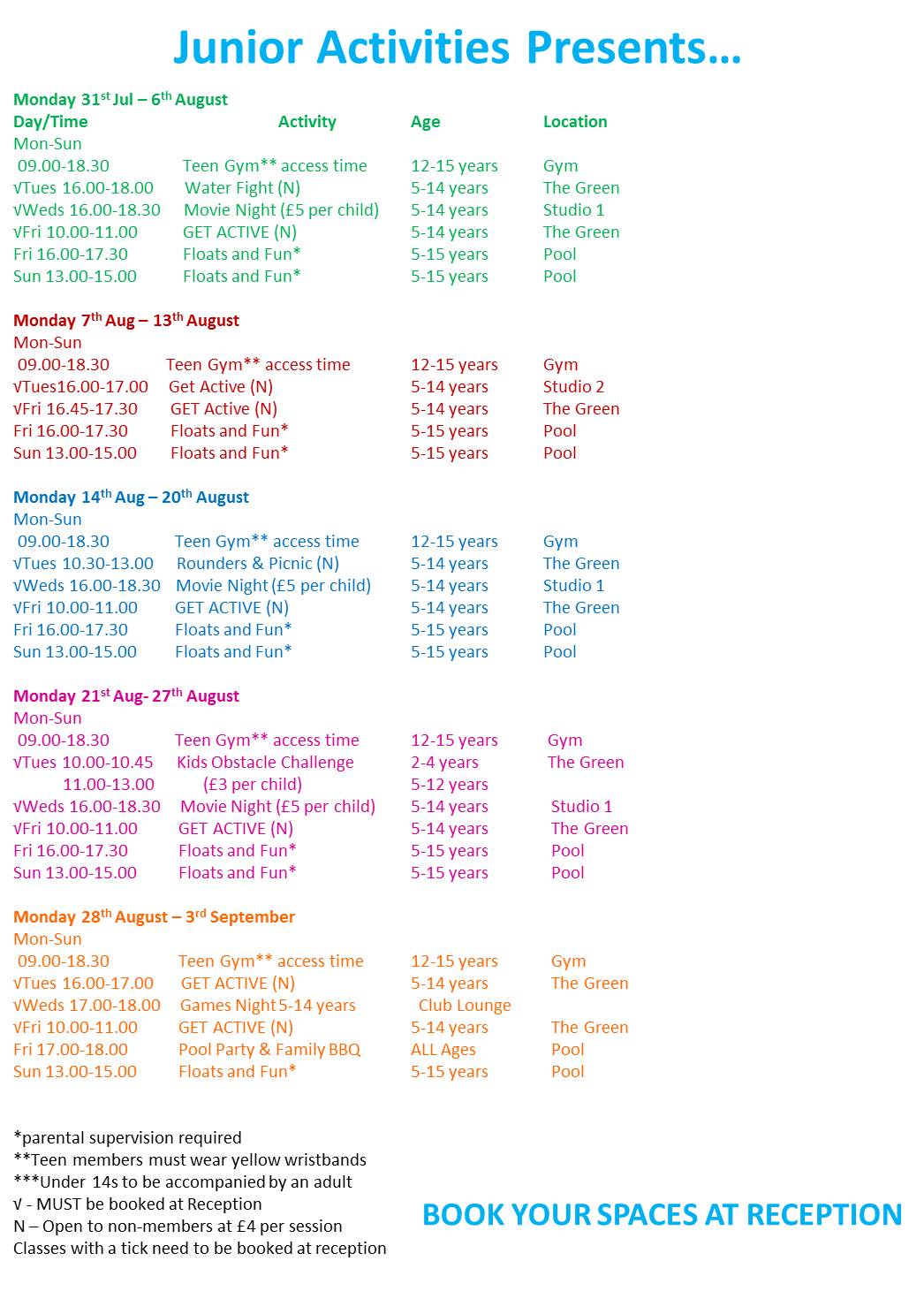 Remember you can find all this information on our website.
Swimming News
Date For Your Diary
Week commencing 10th July will be your week to reserve your space for your next 10 week block in our group sessions.
Week commencing 17th July we will open the spaces up to our waiting list- so please ensure you book into your classes in WEEK 8 of your current 10 week block.
The new term commences on week starting 24th July 2017 and will continue through the summer holidays as normal.
Swimming Price Increase
As you know here at Roko we pride ourselves on the quality of the swimming programme we offer to both members and non-members.
We always endeavour to keep our prices as low as possible and this has been demonstrated through the fact that the lessons prices have remained unchanged since Feb 2015. However after a review of the swimming course, prices we will be increasing all non-member lessons by 50p per lesson, making a 10 week course £79.50 (Junior lessons) and £69.50 ( parent and toddler lessons.) As Roko is a private health and fitness club priority will be given to our members and therefore their price will remain unchanged.
I would like to remind you that Roko swim school is one of the best within the area, offering a variety of lessons from babies, toddlers, juniors and adult swim classes as well as excellent 1:1 coaching. Our programme is delivered by professional highly trained teachers who all have a passion for swimming and a drive to provide lessons which are both fun and informative.
I hope you will continue to enrol your child on the Roko swimming lesson programme, and should you have any queries relating to the swimming programme please contact me via the club (02392 651400), or email me Becky Jordan, Swim Lessons Co-Ordinator on rjordan@portsmouth.roko.co.uk
Swimming Gala
We are looking to organise a swimming gala on Sunday the 24th September 2017 for all swimmers, it will consist of fun mini races and relays with a presentation to close out the day. If you think this is something your child would like to participate in then please register their name at reception, more details will follow.
Member offer
Gatcombe House Meeting Rooms
As part of our reciprocal arrangement with Gatcombe House, we are pleased to be able to offer our members exclusive rates for use of the Gatcombe House Meeting and Board Room facilities - Please contact Claire or Ellie on 02393 233131 or email info@gatcombehouse.co.uk quoting ROKO Referral in the subject heading.
The Board Room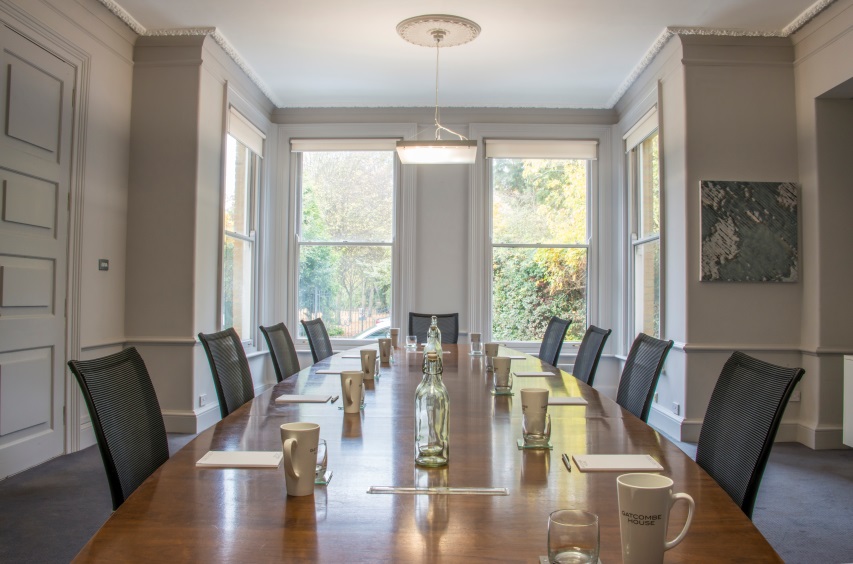 The Meeting Room