3rd July 2018 | Nottingham
Manager's Welcome
Looks like our hopes for a baking hot June were heard and there it was! Long may it continue so the suntrap of the outdoor pool can be enjoyed long into the summer…welcome to July!
Once again, we really do thank you for your patience during the past weeks of difficulty with our air handling system. Not easy conditions to work out in and we know how frustrated you must be. If you missed it the first time, here's the background; the gym temperature is operated by an air handling system along with a chiller. The chiller has failed and needs totally replacing. This is a substantial piece of equipment, not just one part, and it has been ordered. We have a delivery and install date of week commencing 23rd July. In the meantime, fans and condensers have been advised and are in place and the gym team are on hand to fill up your water bottles and keep you hydrated.
Please do prepare yourself for your gym sessions though and bear in mind that during hot spells, even when not exercising, 2 litres of water per day is simply not enough. Whatever time of the day you're coming in to train, make sure you're hydrated, have plenty to drink during sessions and ensure you're fuelled and have eaten something before your training. Exertion levels are always higher when it's hotter so listen to your body and prepare it for what is about to come.
Julie Bowley and your Roko Nottingham Team
Member Referral
Tell Your Friends & Family - 4 Weeks at Roko For Just £44
You are more likely to achieve your fitness goals when you work out with a buddy. And right now your friends can spend 4 weeks with you at Roko with a no commitment trial membership. Tag your friends on our 4 week Facebook post or email them this link: https://www.roko.co.uk/nottingham/offers/4-weeks-44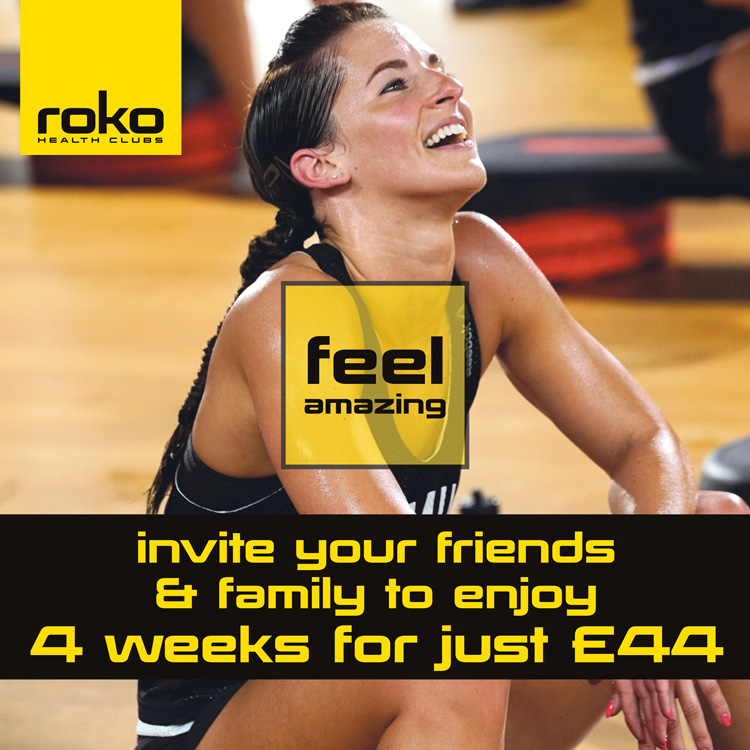 Roko App
The Roko App is now live. For a convenient way to book and cancel classes and stay connected to your club, simply search for Roko health clubs in your app service. Please click here for full details on how to register once you have downloaded the app. *We just ask that you please remember to cancel your place if you can no longer attend.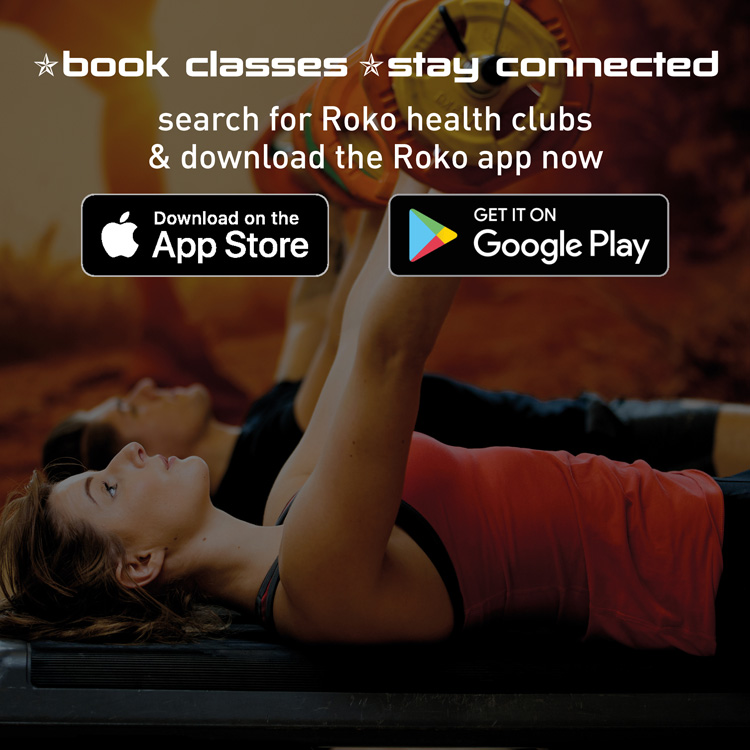 Fitness News
LES MILLS LAUNCHES
The next round of Les Mills releases is here already and the classes will be revealed on the following days…
Saturday 14th July Body Attack @ 09.35 and Body Pump @ 10.35
Monday 16th July Body Combat @ 17.45
Tuesday 17th July Body Jam @ 18.30
Wednesday 18th July Body Balance @ 09.35.
Don't forget to book your place from 7 days in advance! Why not use the app?!
Children's News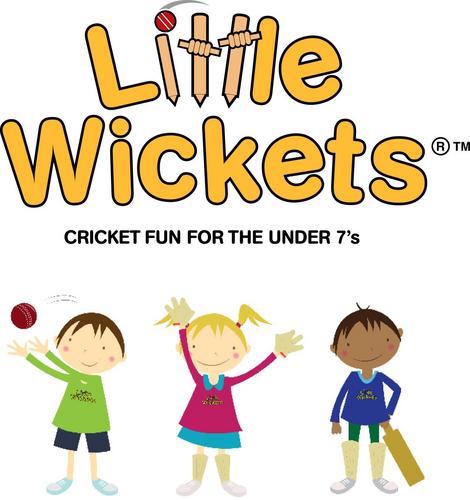 EXCLUSIVE ROKO MEMBERS DISCOUNT AVAILABLE
"1st Innings" Little Wickets for Pre-School Girls & Boys from 2 ½
Roko Nottingham on Friday Mornings
More than just learning to bat, bowl and field, Little Wickets sows the seeds for a lifelong passion for sport. 'The Spirit of Cricket' is at the heart of everything we do.
Kids have so much fun they don't even realise the self-confidence & positive life skills they are learning. Fun warm-up games, skill based activities & soft ball cricket games focus on the 'FUNdamentals of Movement', to develop the kids hand/eye co-ordination, individual skills, physical fitness, a sense of team work & fair play. The coaches always encourage the kids to join in as independently as possible, but their grown-ups can join in as much or as little as they feel is necessary. Most importantly the emphasis is always on joining in and having fun!
Advance Block Booking Only backed by our Newcomer's Guarantee
Don't forget to tell Little Wickets your Roko Membership Number to secure your exclusive Roko Members Discount at the Friday Roko Sessions!
For more info:
E: info@littlewickets.com T: 0115 924 8476
www.littlewickets.com
Be our Friends on Facebook (Little Wickets) and twitter (@littlewickets)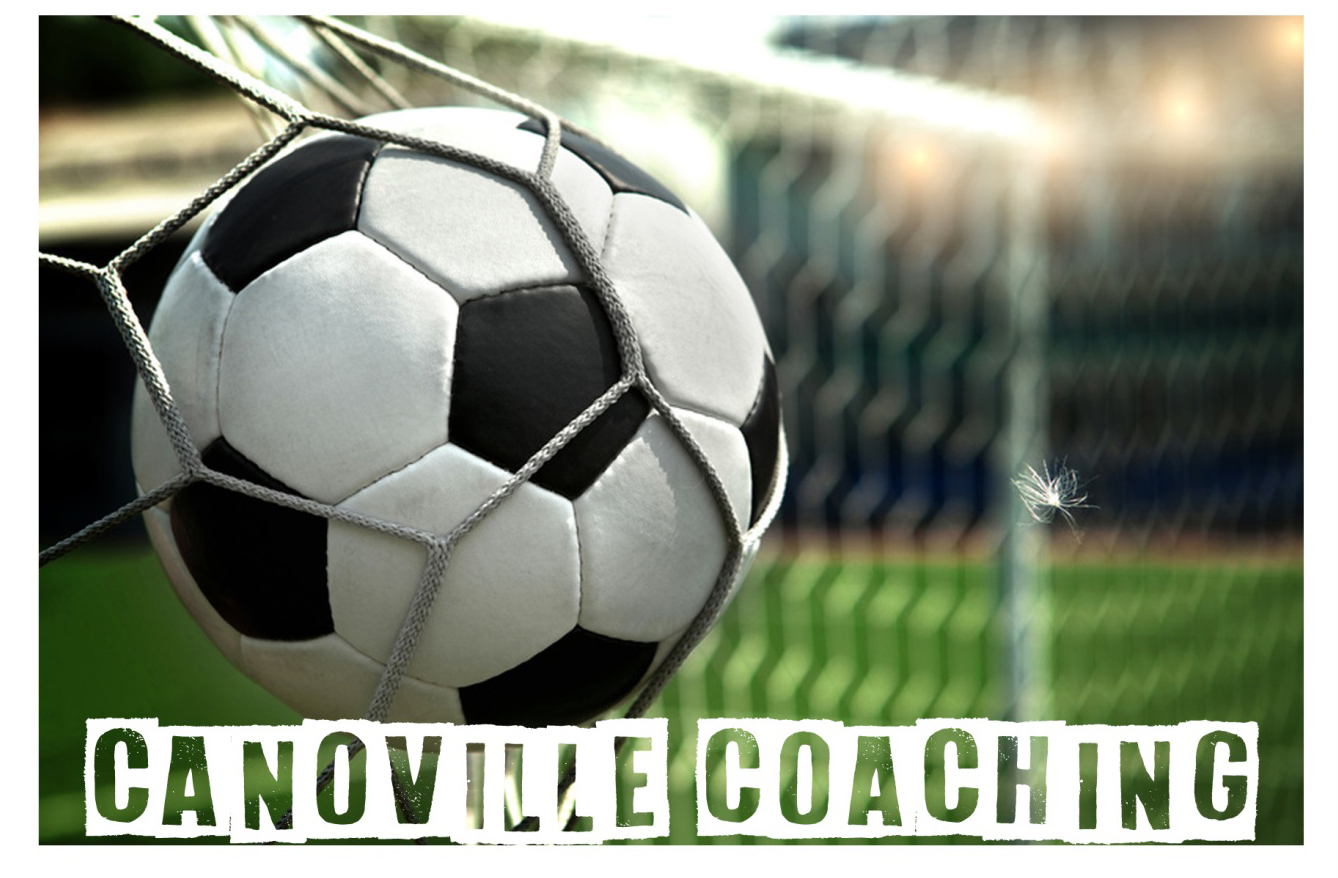 Football Coaching
Bookings are now open for Canoville's football summer holiday camp which will run from Monday 20th August to Wednesday 22nd August from 9am – 3pm. Kids will need a water bottle and a packed lunch. Roko members receive 25% discount on the summer camps with a second sibling able to join in for 50%!
Office No. 01158 749719
Email: office@canovillecoaching.com
Website: www.canovillecoaching.com
the Joshua Tree

Horary!!! Holiday Season is here.
Make up free for summer!
Eye Lash Extensions no better way to look glamorous around the pool this summer.
Marvel Lashes are a fantastic semi-permanent method of creating longer fuller and glamorous lashes. Your new lashes will feel comfortable, are virtually weightless and look completely natural. The treatment is simple and safe – the lashes are adhered to your natural lash to create the desired effect.
The lashes can last up to 2 months and with a regular top up treatment the effect is indefinite.
Prices Full set £55.00
Top up from £12.50
Party Lashes
Give your eyelashes a fuller look for an event or night out. The application takes 30 minutes and can last up to a week.
Price £25.00
*Patch test must be carried out at least 24 hours before your appointment.
Waxing
Our waxing specialist strive to provide effective hair removal while ensuring maximum comfort. Using two different types of wax which allows us to customise for the area of hair removal.
Prices start from £10.00
Eye Lash Tinting
Tinting is done to achieve the look of wearing mascara without having to apply makeup daily. Women who regularly get their eyelashes tinted enjoy a number of benefits. If your lashes are naturally blond, getting them dyed will create a much more dramatic look for your eyes. The best part is the benefit is around the clock; unlike mascara that you must apply every morning, be careful not to smudge, and wash off at night, with dyed lashes you wake up looking like you already have makeup on. Lash tinting is a great option for women who have busy or active lifestyles. If you spend a lot of time swimming, playing sports or chasing your kids around, it's likely that you do not often wear mascara. Lash tinting will give you a more polished, coiffed look that is also no-maintenance.
Price £12.00
Eyebrow Tinting & Threading
It darkens even the finest of hairs, so it makes the brows look fuller, when used inn conjunction with waxing and threading, this results in a superbly defined, professional looking brow line.
Prices £10/£12
*A skin sensitivity test is required 24 hours prior to any tinting service,
All Aveda products
People tested.

Hair & Body Cleanser £19.50 250ml
Aveda Sun Care Hair & Body Cleanser removes chlorine, salt and product build-up. This refreshing cleanser has a light tropical aroma with organic neroli, ylang ylang and cistus, and is suitable for all hair types.
Aveda Sun Care Hair & Body Cleanser features a colour-safe formula with corn-derived chelator that gently removes chlorine, salt and product residue. Containing green tea, organic sunflower oil, vitamin E, tamanu and organic coconut oils which help maintain moisture balance. It also makes a great replacement to the discontinued Aveda Pure Plant Shampoo Hair Detoxifier.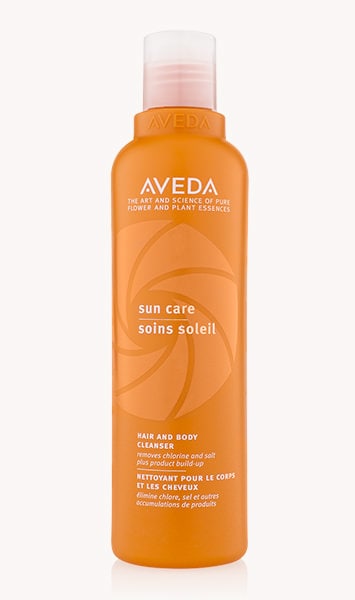 Sun Care Protective Hair Veil £22.50 100ml
A lightweight, water-resistant UV defense mist that forms an invisible screen to help protect hair from sun exposure to minimize damage and dryness.
• part of a 3-part defense and recovery system
• UVA/UVB filters derived from wintergreen and cinnamon bark oils help protect hair from the drying effects of the sun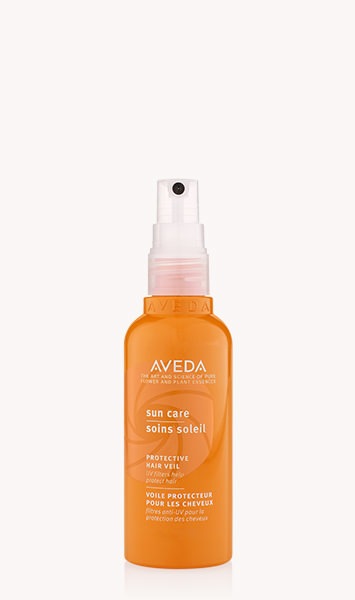 HotPod News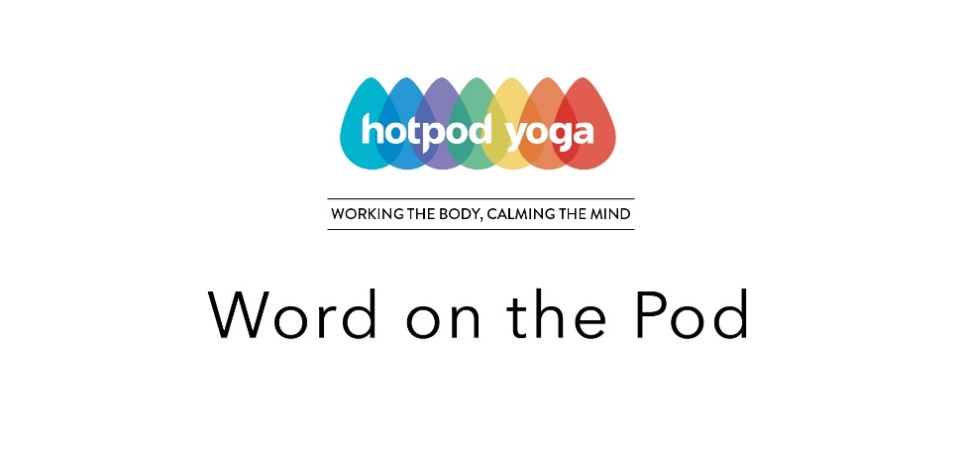 … well flaming hot June didn't disappoint, let's hope it stays for July.
Whatever the weather, we are always a toasty 37 degrees in the pod….
Keep your eyes peeled for news of our amazing summer Saturday in the pod at the end of July…. a total festival vibe … and some of our fave local partners getting involved for food and juice and cocktails!
The big reveal will be on the 6th July, so keep your eyes open on our Instagram and Facebook pages @hotpodyoganotts
Our intro offer for newcomers is a great deal and runs all year long:
3 classes over 14 days for £13.50 with your Roko member discount.
Message notts@hotpodyoga.com if you haven't claimed your personal discount code yet
We work bodies and calm minds, and sometimes the knock on effects of an hour zipped away in the pod can be pretty far reaching.
It's a bit like pressing a re-set button.
If you want to learn more about our schedule either download our app Hotpod Yoga or head on over to https://hotpodyoga.com/uk/yoga-classes/west-bridgford and if you prefer to talk to a real person, call Sarah on 07958 466 019.
Hope to see you in the pod soon.

Adjust Massage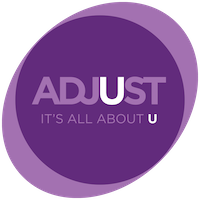 If you answer YES to any of the following then you need a Sports Massage!
Do you carry a heavy handbag?
Work at a desk?
Drive long distances?
Carry a child on one hip?
Exercise regularly?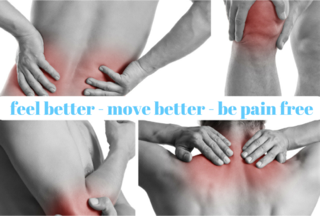 Sports Massage isn't just for people who play sports, we help everyday people with issues such as a stiff neck, tight shoulders, tired lower legs or lower back pain.
If you are a new customer, get £10 off a 1 hour sports massage. Simply use code 'RokoJuly' - Book now
Early Mornings, Late Nights, Weekends - don't forget our team of qualified therapists have appointments before work, after work and at weekends to suit all schedules! BOOK NOW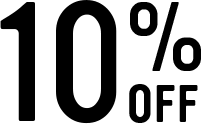 Don't forget that as a Roko member you get 10% off our treatments at Roko as standard.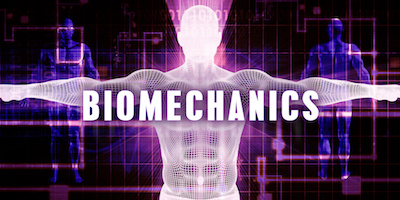 Get more Active with Biomechanics Testing
Suffering from persistent pain that is getting in the way of your training or day-to-day life? Then biomechanics testing may just be the answer.
Check out our latest biomechanics blog to learn more on how we can help you to move better.
CALLING ALL GOLFERS - we will soon be offering Golf Biomechanics Assessments - watch this space.
Miss Gold Dance Workshops
The first Thursday of the month in Studio 1 belongs to Miss Gold and her dance workshops. Learn numbers and dance routines to the most iconic of pop music, musical theatre and film. August, September and October workshops will be available to book soon…take a look at what's in store!
Spice Girls - Thursday 2nd August 7.45 – 9.15pm
Wannabe, Who Do You Think You Are, Spice Up Your Life...if these songs get you feeling all kinds of dancey vibes then this workshop is for you.
Think 90s pop, high energy and fun! This dance workshop will see us taking a trip back to the 90s as we learn a medley of the Spice Girls biggest and best dance numbers.
The routine will be broken down into steps and taught from beginning to end. At the end of the 90 minutes you will be confidently channelling your inner pop princess. The workshop will conclude with an in class performance (which can be recorded if you so wish….)
Spaces limited to 25, early booking recommended.
https://www.eventbrite.co.uk/e/miss-gold-dance-workshops-spice-girls-tickets-47545347414
Britney - Thursday 6th September 7.45 – 9.15pm
Oops! We did it again. SO excited to be teaching this workshop in September; think strut walking, shoulder shimmying, and bum wiggling. Now is your chance to nail the moves of the ultimate princess of pop in a fun and welcoming environment.
Her biggest dance numbers will feature in this megamix of Britney classics, you'll finally have the moves to match the songs that you can't get enough of!
The routines will be broken down into steps and taught from beginning to end. At the end of the 90 minutes you will be confidently channelling your inner Britney b*tch. The workshop will conclude with an in class performance (which can be recorded if you so wish….)
Spaces limited to 25, early booking recommended.
https://www.eventbrite.co.uk/e/miss-gold-dance-workshops-britney-tickets-47545686428
Dirty Dancing Thursday 4th October 7.45 – 9.15pm
Do You Love Me, Hungry Eyes, The Time of My Life… if these songs make you want to channel your inner Strictly star and dance to one of the most iconic sound tracks ever then this workshop is one for you.
This dramatic and upbeat class incorporates salsa, the cha cha, and mambo, giving you a full and fun dance class to beat the best of Strictly! You will fulfil your dance fantasies to Latin, jazz and other themed dance moves from the film / musical.
The routines will be taught from beginning to end and at the end of the 90 minutes you will be confidently nailing this sexy musical medley. The workshop will conclude with an in class performance (which can be recorded if you so wish….)
Spaces limited to 25, early booking recommended.
https://www.eventbrite.co.uk/e/miss-gold-dance-workshops-dirty-dancing-tickets-47545949214