1st April 2019 | Nottingham
Manager's Welcome
Spring has officially sprung; the clocks have gone forward but most importantly, the event we were really looking forward to has happened, our lovely heated outdoor pool has re-opened. There is something really invigorating about swimming in the great outdoors. Let's hope for some warmer, settled weather to take us into Spring so we can make the most of it!
Easter Opening
Our Easter Opening hours will be as follows:
Good Friday 19th April - 08.00 – 20.00hrs
Saturday 20th April - 08.00 – 19.00hrs
Sunday 21st April - 08.00 – 20.00 hrs
Bank Holiday Monday 22nd April - 08.00 – 20.00 hrs
Check out our revised Easter timetable on our App and also physical copies available from reception.
Through the Easter holidays we do have scheduled Kid's activity sessions, outdoor and indoor so you can continue to do what you do in the club and the kids can be active too!
Have a great month
Julie Bowley & your Roko Team
back for Easter: tell your friends & family - 2 weeks for just £20
You are more likely to achieve your fitness goals when you work out with a buddy. And we've continued our 2 week membership offer until the 17th of April, so your friends can spend 2 weeks with you at Roko with a no commitment trial membership. Plus, perfect for the Easter holidays; they can add their children to their 2 week membership for just £10 each. Tag your friends on our 2 week Facebook post or email them this link: https://www.roko.co.uk/nottingham/offers/buynow20

Club News & Events
Club Lounge
Save some money off your next hot drink and also help save the environment. We will now be offering a discount on all hot drinks if a member uses their own re-usable takeaway cup. We have also sourced some great Roko branded cups if you haven't already got one, which when purchased from the club lounge, your first hot drink in it is on us!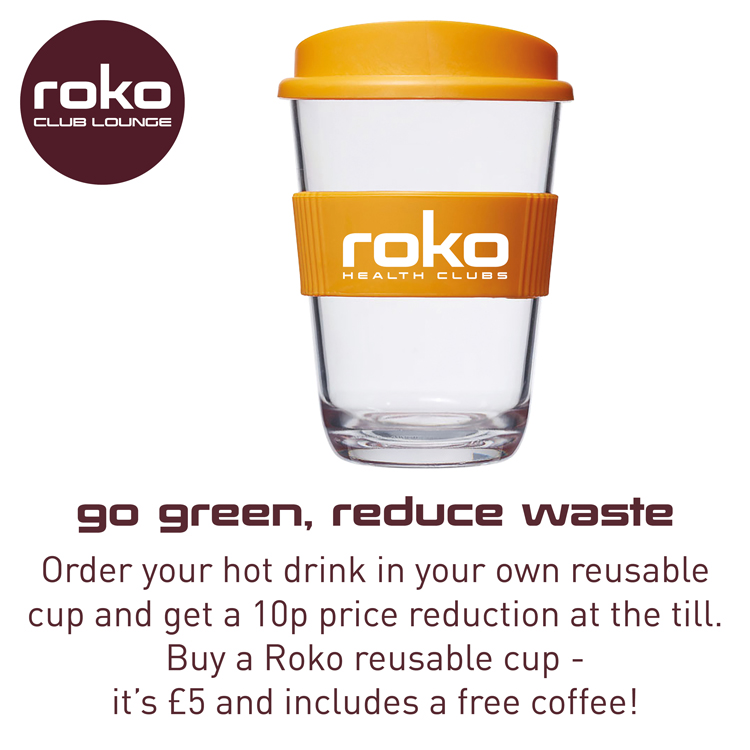 Security News
There have been a number of thefts recently of bikes from our club. This is not just a Roko issue but also a problem locally and within the city. Here's a few tips to increase the security of your bike.
Lock both wheels and the frame of your bike to a cycle stand or other immovable object.
Use designated parking areas where possible.
Make sure the locks go through the bike frame as well as both wheels and the post you are securing it to. Otherwise, a thief may steal the bike and leave the wheels behind.
Police recommend a D Lock.
Fitness News
App Update – Lets work it out together!
We do know that the App has caused various frustrations over the last few months. However, members are now being more considerate and cancelling and there appears to be less double bookings. Obviously, late cancellations are better than not cancelling at all but we would encourage you to try to cancel at least with 2 hours plus notice. That way your place can be given to another member who is waiting.
Our receptionists always endeavour to call the first person on the waiting list when they are physically putting members onto the class. However, artificial intelligence on our App doesn't acknowledge or prioritise a first person on the waiting list. As a place becomes available it sends out global emails to all members on the waiting list and then it is your option to call the club for the space.
Increased Capacity
We have had a little clear out in Studio 2 which has allowed us to increase our maximum numbers in Pilates, Yoga, BodyBalance and Tai Chi to 27.
New Class
We are also very pleased to inform you that from the 5th April we will be delivering an 08.30 Pilates class.
Your instructor is Jade who has been in the fitness industry for almost 10 years. Originally teaching lots of mainstream classes such as BodyPump and BodyAttack, her main focus now is on holistic classes such as Pilates, yoga, and BodyBalance. She is also a women's health specialist and pre & post-natal qualified. I know we will all welcome Jade and a new Pilate's class on the timetable.
Les Mills New Release Launches From Saturday 6th April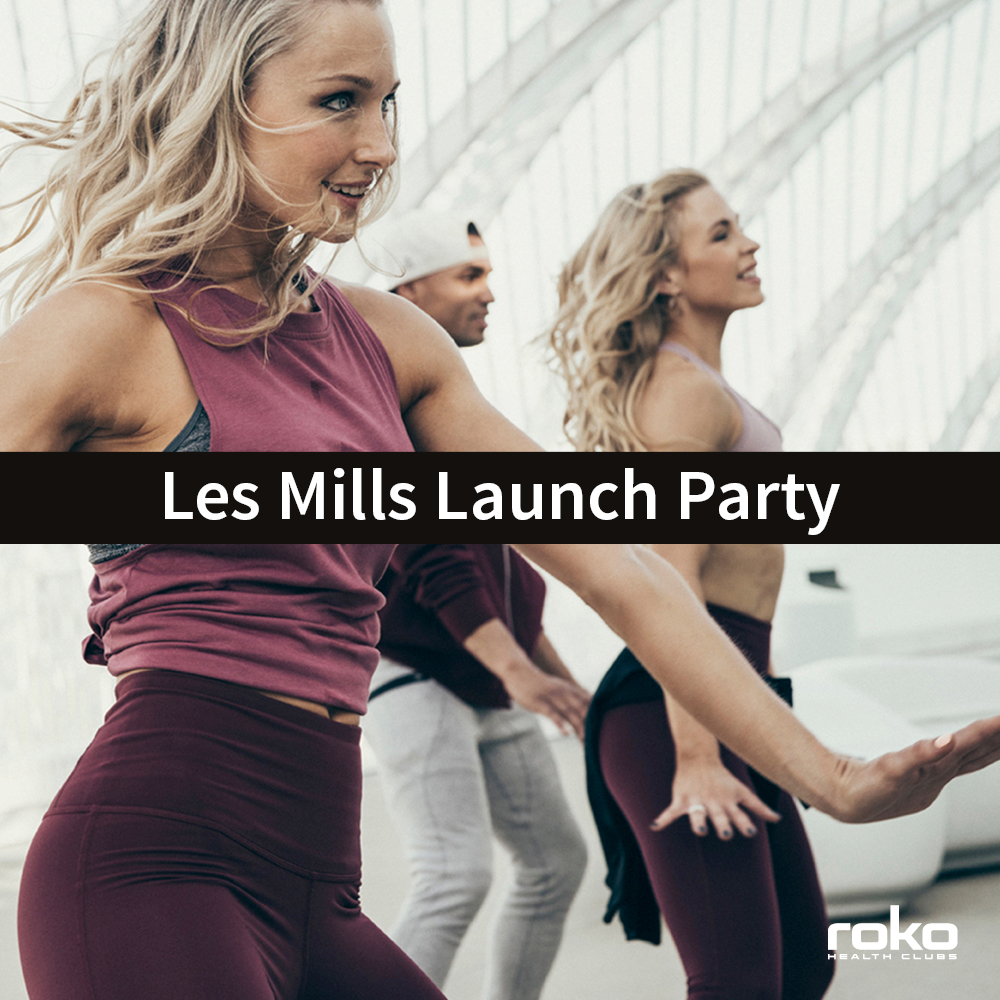 Come get your fitness fix with Les Mills new releases coming to Roko from Saturday 6th April 2019.
If you've not yet ventured into the world of Les Mills now is the time to try!
Pre-choreographed classes offering structured results based training.
New choreography every 3 months which will keep you challenged and motivated.
Come try out all new choreography:
Saturday 6th April
Body Attack - 09.35
Body Pump - 10.35
Monday 8th April
Body Combat 17.45
Tuesday 9th April
Body Jam 18.30
Wednesday 10th April
Body Balance 09.35
Book via the app or at reception.
Roko 5 Year Challenge
Competition Winner and Runners up
Our competition winner was Vickie Smith, she won £60 in vouchers to spend at a well-known sports shop! Well done Vickie. Vickie has been a member since 2003 and in that time has enjoyed taking part in our studio classes particularly Body Attack.
Our Runners up were Richard Whiting, Dawn Pears, Pam Land, Sally Taylor, Denise Harden and Brenda Barber.
Well done and thank you for entering!
For inspiration take a look at this poem written by Runner up Sally Taylor, pictured here with Jackie our studio coordinator.
My Roko Journey
At least five years ago I joined the gym
To get myself fit and make myself slim
Originally the classes I found quite scary
Then I started to attend yoga with Mary
After work I went to a Pilate's class
Got some new friends for a coffee and a gas
Work became a nightmare and I started to get ill
So instead of some medicine, Roko became my pill
Signed off from work it became my new friend
And as I grew much fitter I started to mend
Lessons with Jenny and Swimfit with Andy
Pilates with Karen has been so handy
Great for my posture and strengthening my core
Starting quite early, our mats on the floor
Classes with Alex, Jess, Jackie and Valentina
Gaining new skills, stronger and leaner
Now I'm attending the gym everyday
Feeling stronger and confident in every way
Joining the gym was the best thing to do
So all I can say is to Roko – Thank you
Class Focus - Pole Fitness Wednesday 19.30 Studio 2
Our Pole Fitness class has had a regular slot on our timetable for the past 6 years. Whatever your idea of Pole Fitness be prepared to be transformed!
Pole fitness is a full body workout that can include dancing and no dancing! Our instructor Justina uses vertical poles. The pole is used to its maximum potential as a versatile piece of fitness equipment. Not only does it target the whole body but it improves muscle tone, flexibility, coordination, posture as well as upper body and core strength.
Her lessons include lifts, pull ups, hangs, knee holds, elbow holds, armpit holds, thigh holds, foot holds, along with spins, tricks and stretches. Once the hold or spin is achieved then students are taught how to link movements together to create a continuous flow of movement. After the student can confidently flow the movements then students can progress to tricks.
These moves are challenging and will force the body to change. Some people have said, the results of strength and endurance, were quicker and more noticeable than other regular exercises. Repetition and regular training is the most important thing but doing it with a smile on your face is priceless and that's exactly what Justina deliver each time.
Come and give it a go, places are limited so book via the Roko App.
Upcoming Small Group Course News - 6 Week Shred
We have a 6 Week Shred coming soon with Conor who himself has lost 9 stone in 16 months!!
The course itself will run for 6 weeks and will be including regular measurements to see progress, workout plans, nutritional advice and varied training sessions on the gym floor catered around weight loss. Keep an eye out on Facebook, Instagram and Twitter soon for more information for when this will be starting and more info around the club on session times.
A prize will be up for grabs for the top 3 weight loss achievers.
Swimming News
Float Like A Butterfly!
New
Butterfly & Breastroke master classes starting on Thursday 11th April 6pm for swimmers aged 10 and above-book your space now, 10 week block to perfect this challenging but beautiful stroke! Contact jennie.keast@nottingham.roko.co.uk
Adult group swimming lessons –spaces now available on a Monday evening at 6.45pm
Nottingham Physio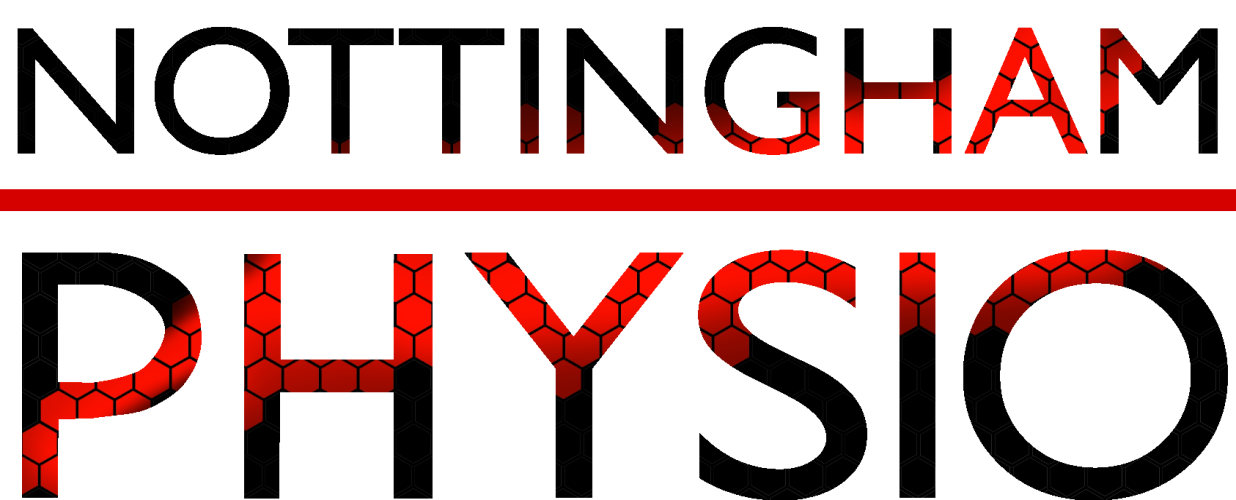 The first ever "Sports Injury Management Course"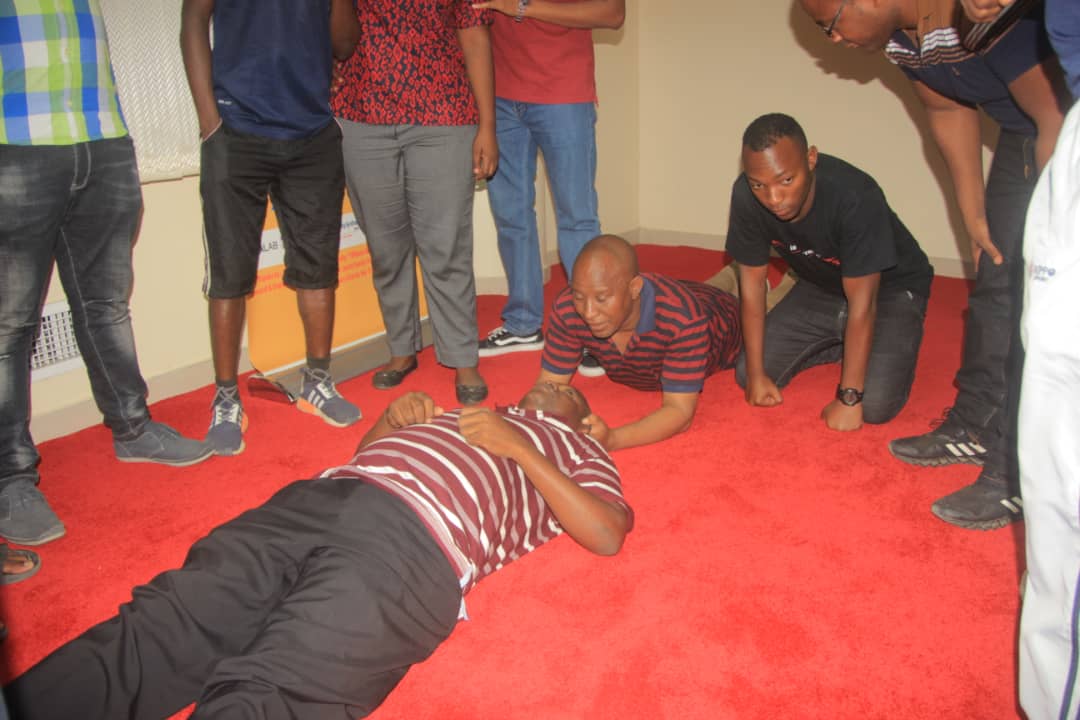 Drenched in sunshine on the East Coast of Africa lies a country with the majestic heights of Kilimanjaro, the wildness of the Serengeti and the youthful energy of the "City of Peace" that is Dar es salamm. Now this country can also take applause for hosting the first ever "Sports Injury Management Course" to take place on the East Coast of Africa. The realisation of this ground breaking course in conjunction with the Tanzanian Football Federation is the first instalment of a 5 year plan to center Tanzania as the epicentre for Sports Medicine in the majestic continent of Africa.
The course is a dynamic blend of theory and practical with the capacity to flex and adapt to the needs of the delegates. We covered topics such as:
The importance of developing a "Sports Medicine Philosophy"
How to "Communicate effectively with the Coach and Player"
Understanding the "Physical Demands" on soccer players
How to "diagnose, treat & manage" hamstring, groin, knee and ankle injuries
Managing concussion, nose bleeds and other head injuries
The role of the warm up to help reduce injury risk
Performance Rehabilitation strategies to improve athletic qualities
Emergency Action Planning
On completion of the course all the delegates received a Certificate of Attendance from the Tanzania Football Federation. The plan is deliver 2 more courses in 2019 and those that attend 2 out of the 3 courses will receive accreditation from the Federation to acknowledge their competency to manage injuries in football. The ultimate goal of this program is that this will enable Doctors, Physios, Nurses and Fitness Coaches in Tanzania to deliver World Class Sports Injury Management and also to improve their ability to gain employment in sport both locally and abroad.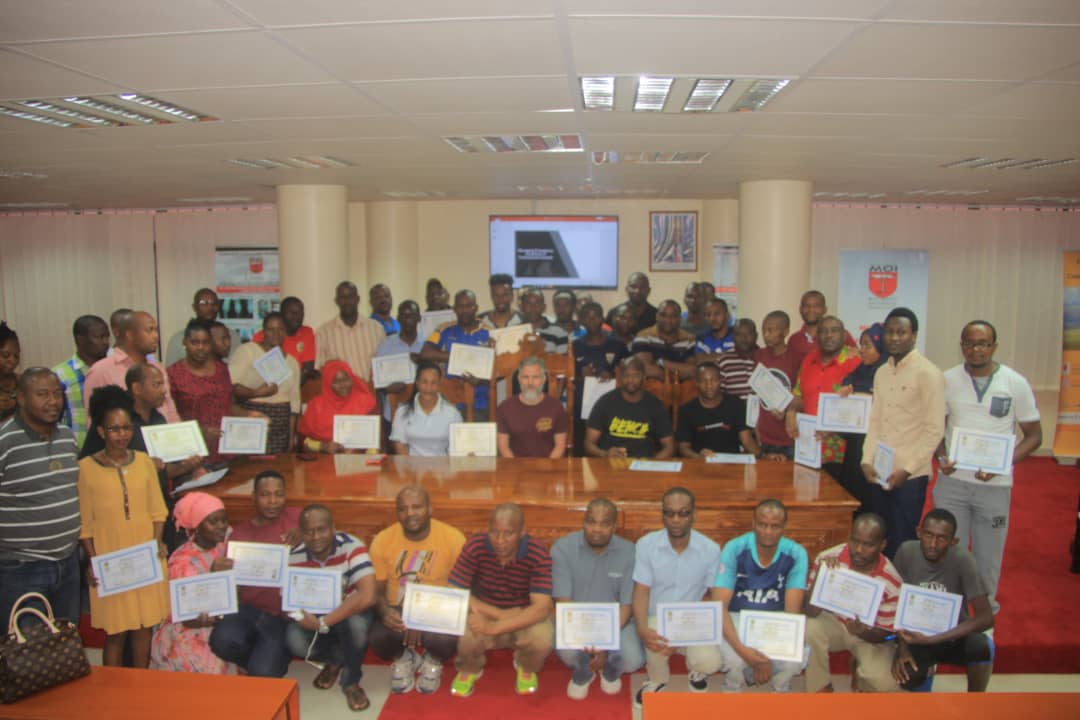 Finally, if you have any aches, pains or injuries and would like a piece of friendly advice, then please do not hesitate to contact myself or Paulina.
Best Wishes
Johnny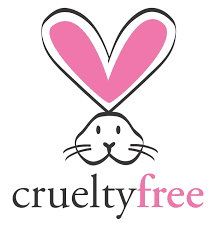 We would like to introduce Eve our new general manager:
"Having been in the beauty & wellbeing industry for over 25 years I'm really excited to have joined Joshua Tree.
I join a respected, thriving business with superb brand values, a team with unrivalled experience and expertise, who are fully committed to providing an outstanding customer experience. Thank you to all those whom have made me feel so welcome already, it's a truly great reflection on what a friendly, welcoming club we have here at Roko & Joshua Tree."
Easter Opening Times
We are pleased to announce that we will be open on:
Good Friday 9.00 – 6pm
Saturday 9.00 – 6pm
Easter Sunday CLOSED
Easter Monday CLOSED
Easter Treats for Grown Up's
Why not book in for our fantastic 3 for £55 treatments. Treat yourself to an Indian head massage or facial in our fabulous offer! 🌿🐰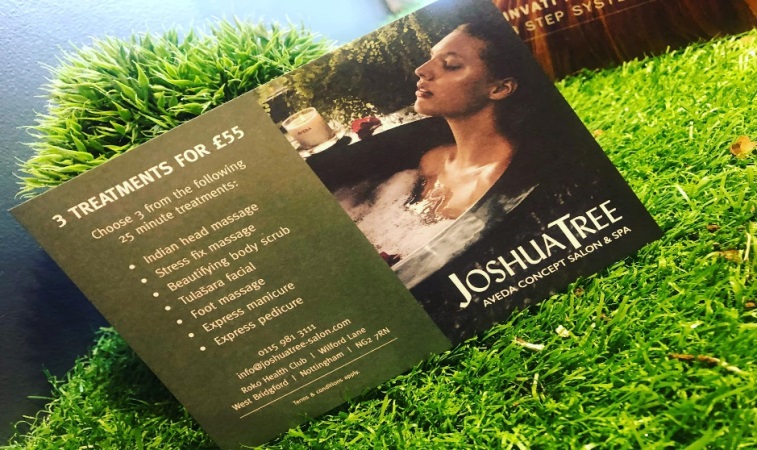 If you would like to get your Easter Bonnet in shape, please call 0115 981 3111 to make your booking.
New Colour for the Spring, Coloured hair the Aveda Way!
Whether you're a cool blonde, warm brunette or love to rock red, here's our go-to guide on how to enrich, conserve and style your coloured hair. When red hair is looking its vibrant best, nothing turns heads quite like it.
When colour-treated brunette hair is freshly done it looks glossy and luxurious. Our colour uses plant power instead of petrochemicals and is manufactured with 100% certified wind power. Immerses hair in up to 99% naturally derived formulas for essentially damage-free results.
If you would like to book in for a free consultation with one of our stylists who are highly experienced in working with all hair types and textures. After a personalised consultation, enjoy an Aveda Sensory journey using natural essential oils and a Stress-Relieving Scalp and Shoulder Ritual before your service.
AVEDA Protect Colour:
Colour Conserve Hair Care Travel essentials £20.00 Save £7.00
Get our Colour Conserve Shampoo 250ml and Conditioner 200ml for just £42.00 and receive Thickening Tonic 30ml & Hand Relief FREE
Earth Month April 2019
Aveda has been supporting Clean water projects since 1999
Together, we have raised over $60 million for our annual Earth Month campaign
700 projects helping communities advocate for safe and affordable drinking water
700 community projects to fight toxic pollution
1,175 watersheds such as lakes, wetlands and rivers protected
2,400 communities addressing climate change, which contributes to water shortages and scarcity across the globe
42,800 women engaged in working toward clean water for their communities
104,900 acres devoted to sustainable agriculture
106,400 people impacted by water infrastructure projects
Find out more about charity water here: https://www.charitywater.org/
*All Roko members receive 10% off Monday – Thursday we are open 7 days a week and 2 late nights until 9pm
HotPod News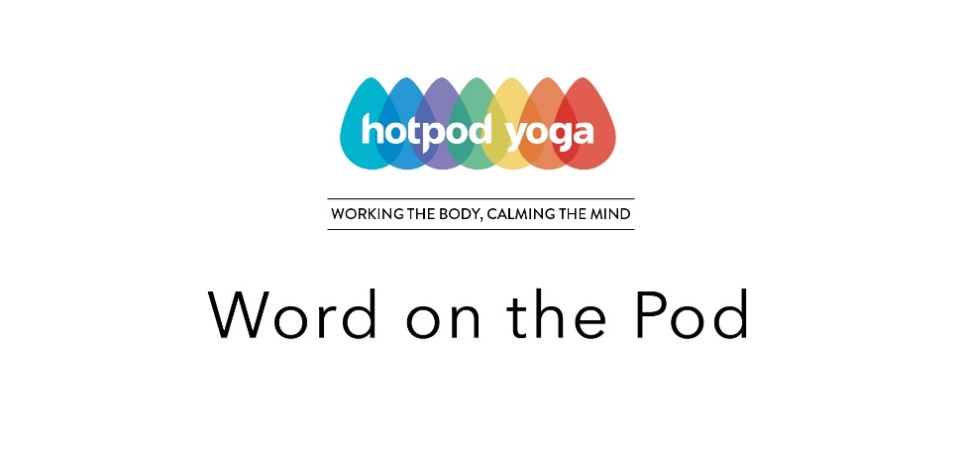 - A P R I L -
Easter is on the way: lighter, longer evenings, and the long weekend!
Working your body in the heat can hugely impact on your aerobic health, encouraging lungs and heart to work a little stronger.
And the discipline of longer, controlled breathing really helps with improved lung capacity and functionality.
And did we mention that you feel great afterwards? All that controlled breathing brings us a wonderful sense of calm.
This month we have a special workshop on Easter Saturday: an hour of hotpod flow followed by chocolate egg decorating.
Come and enjoy a classic hotpod yoga class, then time to freshen up before getting involved in filling, decorating and creating your very own chocolate egg.
Our workshop is on S a t u r d a y 20 t h A p r i l 1 : 0 0 – 4 : 0 0 p m
How? First buy your pass and then book here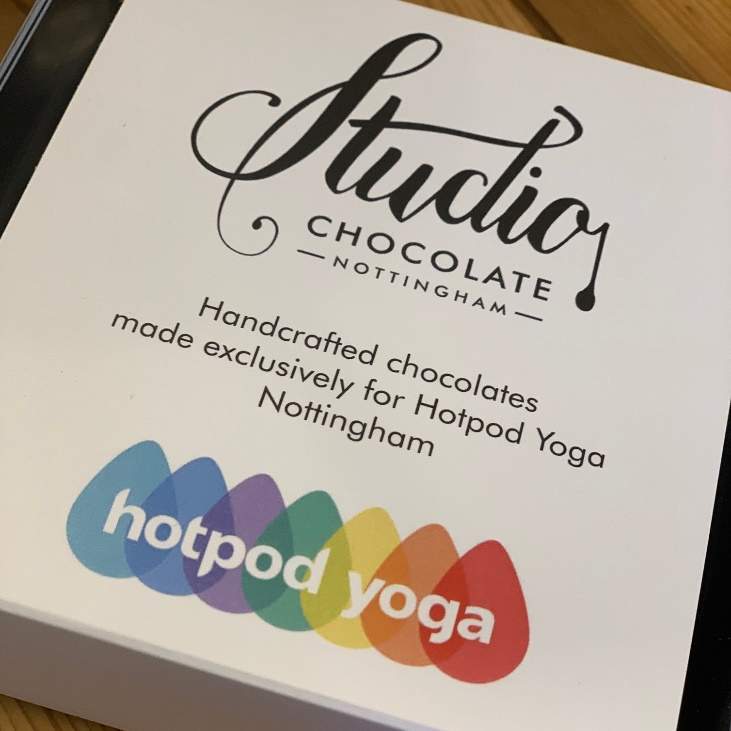 Looking for something different to gift this Easter? What about a Hotpod Yoga voucher ?
From class passes to account credits, options start from £5
If you know your recipient already loves hotpod, why not drop into the studio sometime to see our new range of towels, tops and water bottles …and our new limited edition special Easter chocolates.