1st February 2017 | Gillingham
Manager's Welcome
February is the month of Love - what could be truer? This month we are giving love back to our members with some exciting improvements and ideas.
Valentine's day could be about spending time with the one you love, those special people in your life or simply having some YOU time so why not come to Roko and do a class, relax in the spa or even treat that special person or yourself to a relaxing massage in our Beauty Suite. Bring your friends and family to our open week from the 11th to the 19th February and of course there's our exclusive February "Add Your Partner" offer.
This February our studios are having a few beauty treatments themselves with new colours, a renovated floor and new aerobic steps. We refurbed our stunning gym but we also know many of our members prefer to take part in some of our 80 plus classes and we want to make sure you feel special too by making sure our classes take place in beautiful studios. We hope to have these completed by the end of March.
Recently we passed on the announcement from FitLinxx that they had ceased trading in the UK. But exciting developments have now been announced that a company called ActiveLinxx has been chosen to support the product. This means FitLinxx, hosted by ActiveLinxx, will return, better than ever with Apps and more to not only help you track your progress to your fitness goals, but to ensure you exceed them. Look out in club from mid-February and if you haven't used it before or are not sure how, why not book in with one of our fantastic Fitness team to show you how?
Love classes? We are looking at our timetable to make sure we have the classes you, our members want, when you want them. Keep a look out for a questionnaire available from Reception.
We love to see our members enjoying their time at Roko so keep a look out on our Facebook page for our two fitness challenges: Selfie Challenge and Mannequin Challenge with prizes to be won.
With Spring just around the corner it's time to dust off those resolutions, grab your gym kit and come to Roko.
Sam Lewis and Your Roko Gillingham Team.
Member Referral Offer Continues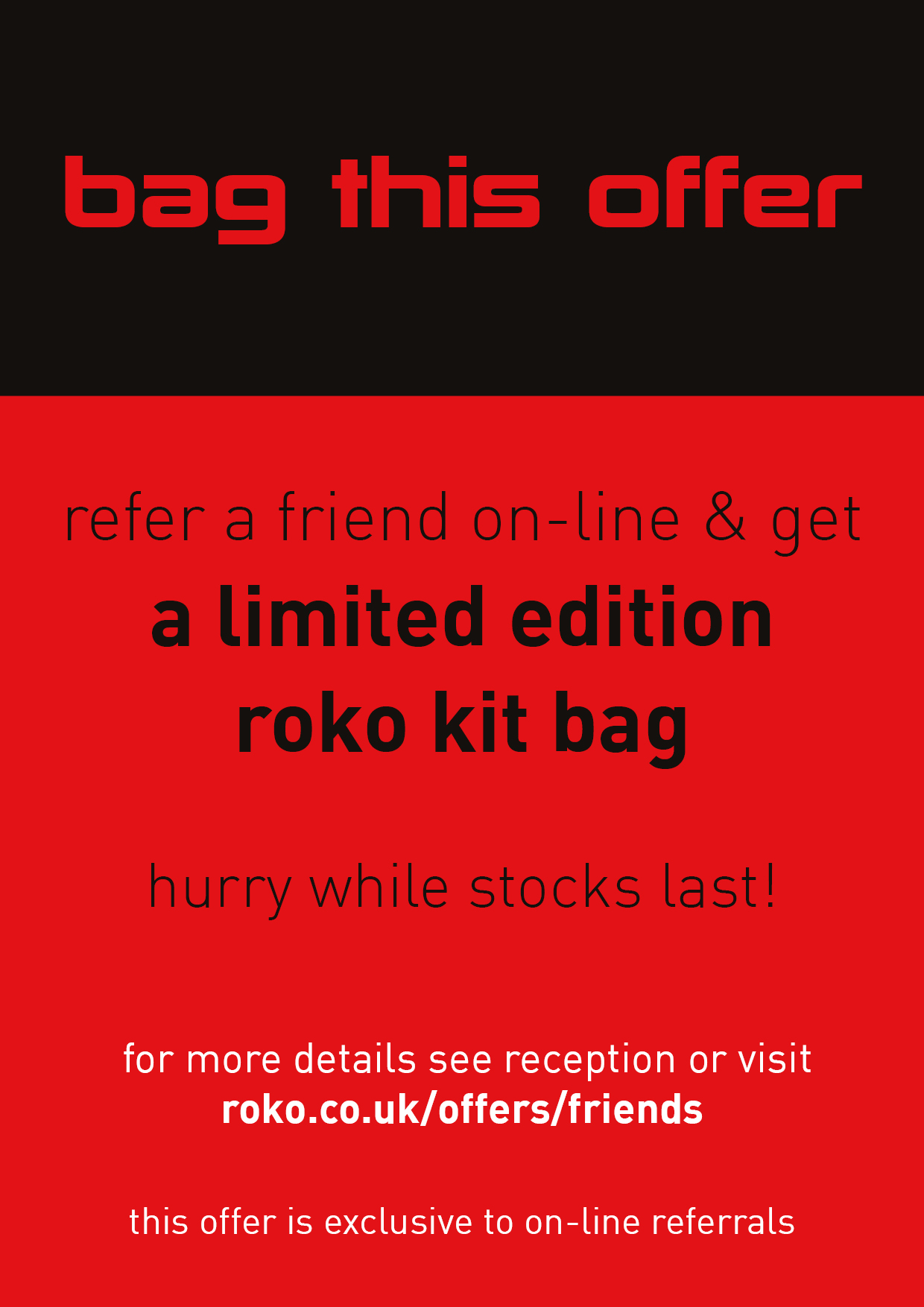 Free Half Term Family Open Week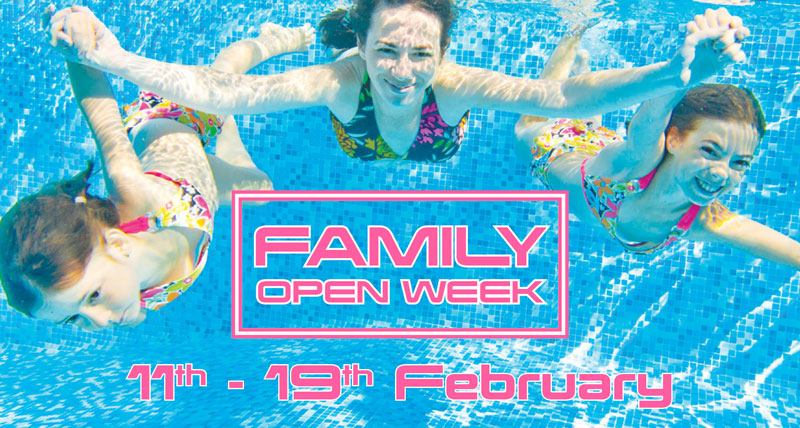 invite your friends and family to a free day during our free half term open week
To book a friend, couple or family onto one of our free open week days between Saturday the 11th February and Sunday the 19th February call the club, ask at reception or fill out an on-line form by clicking here.
It's A ♥ Thing

Add a loved one to your membership during February to create a couple membership and your partner will get the rest of February for FREE. Click here for more information.
Fitness News
Achieve your goals at Roko

Every member within our Club is unique so whatever your health and fitness goal we are here to help and support you – it's personal. Your rokofit ensures you have the best possible opportunity to achieve your health & fitness goals throughout the life of your membership. And there's no better time to book in with one of our fitness professionals to keep your new year's resolutions on track or simply to have a play on some of the new equipment within the gym. All Your rokofit appointments are included as part of your membership and we recommend you see an instructor for 30 minutes every 6 weeks or so to ensure you stay focused and are achieving your all-important lifestyle goals. If of interest, a short fitness assessment is also included to track your progress.

gymfit.
1 hour in the gym with a member of the fitness team. gymfit. sessions are for all members regardless of experience; we will tailor the session to you, your experience and needs. We will take measurements and design a programme to help you achieve, then track your progress over time. More simply we can show you some new techniques and make sure you'll be using the equipment safely and effectively.

swimfit.
30 minutes in the pool with a swim specialist. Our swimming specialist will guide you through pool based activities available within the Club. swimfit. is also a supervised pool based session where you can get in the water, try out a session and pick up hints and tips on technique to ensure you fully enjoy your swim sessions.

classfit.
30 minutes with a member of the fitness team. classfit. gives you the opportunity to meet with one of our qualified and experienced instructors to get the full run down on all things class related. You can find out all about the group exercise classes we offer in our Studios, Pools and on the Gym floor - which ones are right for you and how to get involved.

stayfit.
30 minutes in the gym with a member of the fitness team. stayfit. sessions can be motivational, give specific programme advice or get you re-focused and back on track – it's what you need it to be. stayfit. also lets you have your measurements re-taken to check your progress and reset goals. It's worth having regular stayfit. sessions every six to eight weeks to keep you focused and moving forwards.
Next time you're in club, why not book your next rokofit. session.
5 top Fitness Tips
Hydration is the key!
Drinking fluids in general will help you keep healthy. A hydrated body delivers more energy, improved stamina and alertness. If weight loss is your particular goal, drinking ice water burns extra calories due to the body having to warm up to counter temperature change. Avoid drinking fizzy drinks as much as possible; a lot of people are unaware actually how much sugar is in them, which is subsequently stored by your body if you do not have an active lifestyle.
Variety is the spice of life
Combining cardio and weight training is a very effective way to keep healthy. Cardio training is the best way to burn fat during activities but effective weight training creates an after burn effect, which means your body burns calories even after you've finished exercising.
Interval training
Finding enough time to work out can be an issue. Interval training is based on higher intensity work for shorter periods of time. This method is far more time friendly and can offer better results than steady workouts done at one particular speed.
Procrastination kills
If you wait for the perfect conditions you'll never get started, equally you need to enjoy your exercise if it's going to become a permanent part of your lifestyle. Remember there is no one set path to achieving your goal. Find what works best for and stick with it! The most important thing is getting started, '80% of success is showing up' - Woody Allen
What motivates you?
Find a workout partner to train with, interaction with people whilst exercising can distract the brain from the activity and help you go for longer. Set yourself realistic goals over specific periods of time.
Spa News
We hope your New Year has begun well and you are continuing with your new year's resolutions whether it being keeping fit and healthy, making more time for yourself or looking after your daily skin routine.
To continue good skin care at home we have some fabulous new Elemis Skin Solutions Sets available in the Spa. Great products and even better savings! To make this offer even more amazing when you buy any Skin Solution Set you will be entitled to a FREE Elemis Express facial! This treatment is valid from date of purchase until 31st March.
Don't forget February is the month of LOVE!!
Valentine's Spa Day
Treat yourself and a loved one or share with a friend, our fabulous Valentine's Spa Day, available throughout the whole of February! Unwind with an hours worth of treatments each and full use of the facilities, the perfect combination to drift away into relaxation!
This packages includes:
♥ Full access to the full facilities including the gym, swimming pool, sauna, steam room and Jacuzzi
♥ Unlimited Costa hot drinks available throughout the day
♥ Towels, dressing gowns and slippers
♥ A 55 minute treatment each; choose from a Back Massage & Elemis Express Facial (55min) or a Full Body Massage (55min)
Offer ends 28th February, only valid throughout Feb
Children's News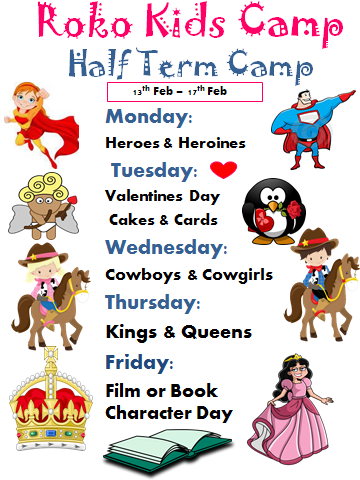 Call reception for more details and book your child's place.