6th September 2016 | Chiswick
Manager's Welcome
For many, September marks a welcome back to the club following the summer break. It's a great time to reinvigorate your work-out and reset goals as we fight to find a rhythm to life with the kids all back at school! For me it's now been 3 months at Roko and there remains much to do. As we work behind the scenes you will see improvements across the café, gym and changing rooms.
Liz talks below about some of the highlights this month with National Fitness Day, Jump Fit and the timetable launch; there is plenty to get stuck into! Plus read on for details of our EXCLUSIVE ROKO MEMBER COMPETITION to win a free hands-on velodrome cycling experience with Dani King - Olympic, European and three-time World Champion.
With great offers in the Spa there is plenty of time to indulge and unwind too. Just pop to reception to book your next treat
We welcome all feedback, please do take the time to stop and chat in the club if there is anything that you would like to discuss and I look forward to seeing you in the club in the coming weeks
Warm Regards
Ben Holden
General Manager

National Fitness Day on the 7th of September is the biggest and most visible annual celebration of physical activity.
To help celebrate it, we are having a club open day all day where everybody is invited to get active for the day.
View our event at https://www.facebook.com/events/631147093728860/ to register your interest.
We are also having a family sports day outside on one of the football pitches from 4-6pm. Everybody is welcome to come down and join in our events as it will be for all ages.
There will be:
*obstacle race * three legged race * farmers walk * relays * water balloons * fun run * And more.....
Roko will be holding challenges to get More People, More Active, More Often. These will include:
- lands end to John O'groats - covering the distance between all our members and guests tracking their distance over the day using a pedometer/ myfitnesspal/ Fitbit. Add your own km or more so we reach this goal!
- everyone adding a km or more in the gym to reach our 200 mile goal!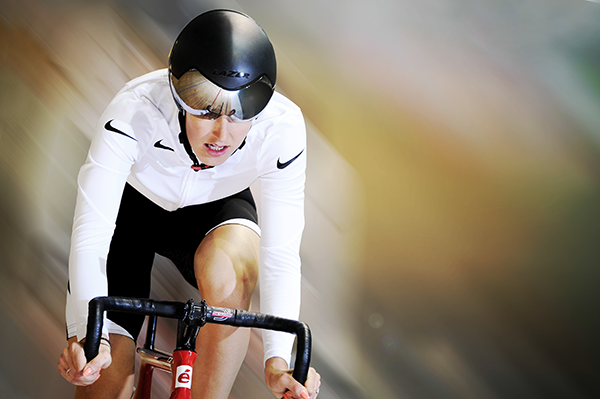 EXCLUSIVE ROKO MEMBER COMPETITION
Velodrome Day with Dani King
Win a free hands-on cycling experience with Dani King - Olympic, European and three-time World Champion...

Simply comment on our Facebook post stating why you should win this fantastic Velodrome Experience Day to be entered into the prize draw. Roko members only.
The Day: Monday 26th September 2016
At: The Wales National Velodrome, Newport, South Wales
Arrival: 0930
On the track: 1000 – 1200
Followed by: Q & A session with Dani at local hotel venue
Arrival: 1230
Complimentary lunch: 1300
Finish: 1500
T&C's: Competition only available to current Roko members. You must be a keen cyclist and be available to take part in the whole day on Monday 26th September 2016. Track bike and helmet will be provided; you will though need to bring your cycling kit including gloves. The day is for 1 person only, unfortunately no other guests can attend. Travel and accommodation is not provided as part of this competition. The winner will be announced on Monday 12th September 2016.
Fitness News
Monday September 5th saw the launch of our new fitness class timetable. There are a few changes due to instructor availability as well as the introducing of new classes; we think overall you will like the result.
Our new Jump Fit class is starting off as workshops from Wednesday 14th September. In these workshops you will learn the skills and technique to get the maximum from these classes. There is a small fee of £5 to members and £15 to non-members with groups up to a maximum of 15. Call the club now on 0208 7475757 to book your space as they are strictly limited.
Last, but definitely not to be forgotten, we are welcoming two new members to our Fitness Team. Wes and Oliver start with us in September as Fitness coaches, so are here on the gym floor to help you with your training, programmes and any advice needed. Do stop and say hi! With this we also say farewell to two members of the team. Magda and Darren will be progressing on to other opportunities and will be missed. Good Luck both!
The Spa
This month we are offering buy one get one half price on all massage treatments!
Also, as it was so popular last year, we are re-running the hot stone taster for £30 offer for the last quarter of the year! This offer is only available with Lara.
We are still running our Spa Daily Deals this month as follows:
Monday - £10 off Manicure/Pedicure (Standard or Gel - usually: Gel Mani £45, Gel Pedicure £50, Manicure £34, Pedicure £40)
Tuesday – Anti-Aging Facial £75 (normally £85)
Wednesday – Free Eyelash Tint when you spend over £30 on maintenance treatments (Manicures/Pedicures/Waxing/Tinting)
Thursday - £15 Spray Tans (normally £25)
Friday – Intensely Clean Salt Scrub £30 (normally £40)
*Offers available on these days only – no vouchers*
Don't forget out Alternative Therapist – Andrew Greenland, Judit Thom, Clinic4Sport, Bellezza Clinic, Hannah Prentice, Kate Hudson-Hall and Elizabeth Dodgeson.
Lara Chatten – Beauty Manager
Alternative Therapists
Andrew Greenland - Osteopath
Samia Gomez – Clinic4Sport
CLINIC4SPORT is your Sports Injury Clinic based in the gym floor and our aim is to provide the highest quality of treatment and care to get you back to peak health and fitness as soon as possible. Clinic4Sport has an offer currently where you buy 4 treatments in advance and you get 1 free. Treatment options: Physiotherapy, Sports Therapy, Sports Massage, Dry Needling, Pilates, Stretching and Fitness advice as well as Nutrition. - You can easily book your treatment online by visiting: www.clinic4sport.com
Maria and Sebastiano – Bellezza Clinic
Improve the Appearance of Sun Damage with Post-Summer Peels
Despite the efforts of even diligent sunscreen-wearers, environmental assaults and UV radiation can cause the complexion to become visibly dry and uneven. Post-summer peels not only help repair this damage, but they also prevent accumulated damage.
Chemical peels are designed to literally peel away the top layers of the epidermis by expediting the exfoliation process. Post-summer peels are an excellent way to maintain the quality of a patient's skin, as they exfoliate texture irregularities, reduce unwanted pigmentation and sunspots, evacuate clogged pores, and strip the skin of excess oil production.
Bellezza Clinic offers highly effective peels with various degrees of penetration that are well tolerated on most skin types. A salicylic and lactic acid-based peel is a favourite among our patients, as it addresses mild to moderate imperfections found in hyper-pigmentation and melasma, and delivers beautiful results. A light exfoliation with our peels may occur over a two- to five-day period, leaving the skin immediately soft and vibrant; tissue response and aesthetic outcome may be further improved with a series of peels.
Book now your Chemical peel and you will receive a 20% discount on the listed price list.
Judit Thom - Reflexology
Kate Hudson-Hall – Hypnosis
Elizabeth Dodgeson – Alexander Technique
Hannah Prentice – Semi-Permanent Make-Up