3rd November 2017 | Chiswick
Manager's Message
It seems crazy that 2017 is coming to an end, the year has certainly flown by at the Club. We are delighted with your feedback on the work that we have done on the Gym floor and are really excited at the plans for the second phase that are just being finalised.
I will be offering the usual Meet The Manager session on Thursday 9th November @ 6pm and Friday 17th at 9.30am.
Please also see below for an announcement on The Spa here at the club.
I look forward to seeing you in the club in the coming weeks.
Warm regards,
Ben Holden, General Manager
Member Referral Offer Continues
Introduce a friend to Roko and if they decide to join then we'll give you both a Roko voucher pack worth over £100. There's no limit to the number of friends you can refer and receive rewards for and we hope you can really benefit from this voucher pack.
Simply click here to refer your friends on-line and we'll contact them to arrange their personalised tour
Fitness News
– Jack Dillon, Fitness Manager (JDillon@chiswickbridge.roko.co.uk)
Since starting the rok-x classes on the gym floor in October (core-x and body-x) we will be adding 5 more to the timetable. Do come and join other members and our fitness coaches for an alternative 30minute workout. To re-cap:
Core-x : Body weight and weighted exercises are included to work the all-important core and to strengthen stabilizing muscle groups
Body-x : Weight bearing circuits. This class is designed to push you to your cardiovascular and muscular endurance limit using mainly bodyweight.
Like you I'm sure, I can't believe its November already! We are coming to the end of the year which means Phase 2 of our gym refurb - exciting plans will be revealed as we have details and dates for you.
If you haven't seen the posters we have started 'gym floor challenges'. This month's challenge is the 'Step Challenge'. Each participant will receive a complementary PT session and a guest pass. The person to get the fastest time for the highest distance will WIN a pair of boxing gloves! Go for it!
Personal Training
it's time to get personal
Personal training means something different to everyone. Whether you are training for a particular event, have weight loss goals, fitness aims, or health and lifestyle ambitions, personal training can help you to:
* Achieve more with your health and fitness
* Lose weight faster
* Stay motivated to come to the club more regularly
* Boost yourself out of a fitness plateau
* Add variety to avoid workout boredom
* Prepare for an upcoming event.

Personal training is great value and is within reach of everyone. Providing motivation, inspiration, support and guidance, personal training will give you the boost you need to move on with your health and fitness and achieve your goals more quickly than you thought possible. Roko personal trainers are friendly and approachable but the most important decision is choosing the best one for you. Our elite personal trainers have specific areas of expertise, additional training and qualifications and will suit those who have specialist requirements.
For a FREE CONSULTATION or to book a personal training session please see reception or any member of the fitness team or click here to enquire on-line.
The Spa Announcement
Dear Members,
Following a strategic review of our club services, we have decided to change the way we operate our Spa at Roko Chiswick. Through 2017 we have experienced record membership growth and believe that this service repositioning will allow us to focus more on our health and fitness solutions to further improve your club in 2018 and beyond.
Please be aware that we will be moving from an in-house Elemis Spa offering to a third party Wellness solution from November 20th 2017. This change is intended to provide members with more Wellness treatment choice than currently offered and we view this as an exciting addition to Roko Chiswick.
Over the coming months we will be launching and developing the Wellness Hub where specially selected third party providers should then offer a wider range of beauty and holistic treatments that will complement your membership here at Roko.
If you have favourite Wellness providers in the local area these could now be based at Roko Chiswick within the Wellness Hub, so please do pass on my details and we can then grow the offering provided to you here at Roko Chiswick.
If you do have any questions, please feel free to contact me in the club but do have a look through the attached FAQ's as they may well provide the answer to your query.
Yours sincerely,
Ben Holden, General Manager
The Spa at Roko – FAQ's
Q: Why are you closing the Spa at Roko?
A: Demand for The Spa at Roko has declined despite our best efforts and therefore we have decided to change from an in-house Elemis Spa offering to a third party Wellness solution. This change is intended to provide members with a wider range of beauty and holistic treatments that will complement your membership here at Roko.
Q: What happens if I have an existing booking with The Spa at Roko?
A: All treatment bookings will be honoured up to 24th November 2017
Q: What happens if I have a course of treatments booked with The Spa at Roko?
A: All remaining treatment sessions need to be taken prior to 24th November 2017. Please contact the team to book your appointments.
Q: Can I still book treatments with The Spa at Roko now?
A: Treatments can still be booked up to 24th November 2017 subject to availability.
Q: What happens if I have a valid Roko Spa voucher?
A: Your voucher will need to be redeemed prior to The Spa closure date of 24th November 2017 as they will not be valid past this point.
Q: What will be the opening times for The Spa at Roko up to 24th November 2017?
A: The normal opening hours will be operated which are:
Monday 9.30am to 5.30pm, Tuesday to Thursday 9.30am to 9pm, Friday to Sunday 9.30am to 6pm.

Q: What happens if I have a voucher from a third party provider?
A: Please contact your third party provider for full redemption details.
Q: What treatments will be available at the Wellness Hub and how can I book them?
A: We are currently working with current staff and third party providers to confirm the Wellness Hub offering. Over the coming months we will be launching and developing the Wellness Hub and once confirmed full details will be available on the Roko website, in-club and the member e-newsletter. We will also make announcements via the club Facebook page so be sure you 'Follow Us' to stay up to date.
This month's PT (personal trainer):
Sam Gibbons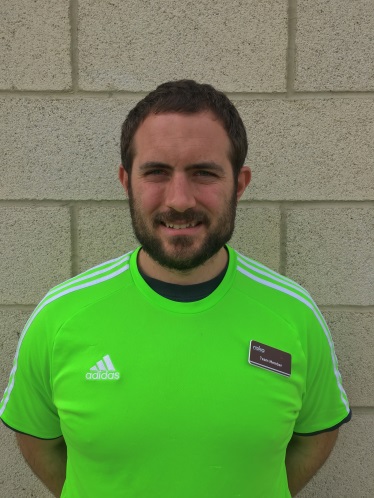 Skill Areas
Strength & Lean Muscle
Weight Loss & Nutrition
Posture and Core
Mobility & Flexibility
Training target areas
Functional Training
Sport-related conditioning
HIIT and Circuit
Strength & Lean Muscle Development
Having played at a professional level in Rugby Union and with over 7 years of experience in the fitness industry, health and exercise has always been a huge part of Sam's life. Along with his wealth of knowledge and experience he has a motivation to transform the bodies and lives of determined, driven and aspiring men and women.
Do get in touch with Sam or any other of our PTs to find out more about personal training and what it could do for you.
November Staff Member in Focus
Name: Klaudia Sucharzewska
What is your job role? Front of house team
How long have you been at Roko and what did you do before? 2 months. I was a personal trainer.
Favourite things about your job? Interacting with members and meeting new people
Do you have any hobbies? I love sports (anything), dance (contemporary and hip hop). I enjoy going to the theatre, listening to music and watching American dramas.
What's the most interesting / unuaual fact about yourself? I am an actress and commercial model. I have a gluten intolerance.
If you were stuck on a desert island, what would you have with you and why? Oh….I hate that question!! I'd take Tom Hanks with me for all his castaway advice!
Café Terra News
Eric Fatah, café manager
-Members can follow Eric on Instagram: @ERICSHEALTHBISTRO for great recipe ideas & inspiration.
Other News
Polite reminders for members – please;
- wear clean trainers when using the gym
- spray and wipe down all yoga and Pilates mates with anti-bacterial cleaner and blue paper towel provided
- please don't take equipment home such as hand held weights – we can't keep replacing
Some new pieces have been added to the Botton clothing collection in addition to an Autumn 'SALE'.
In addition to the men's RUF-SKIN collection we are soon to be adding another men's sport collection from Australia – Teamm8.
Please take the item to reception if you would like to purchase and/or try on in the changing rooms.