Active Kids and Fit Families
Roko is passionate about family values and combining them with staying active through your life. So whether it's mum, dad or the whole family who has a zest for life and crave an improved lifestyle, we provide the facilities and the services to suit your pocket.
Due to COVID-19 restrictions we currently do not offer Junior activities but please keep an eye on our social media pages for updates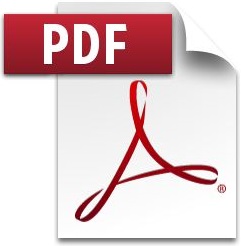 Swimming Lessons

Included within your membership we provide:
- The welcoming and comfortable Costa Coffee bistro serving drinks and snacks
- A play room with a range of toys and soft play for the kids to enjoy while the adults can enjoy a quiet coffee
- Qualified fitness professionals on hand to help you create and maintain a program to help your teens achieve their fitness goals
- An 8m sq heated children's teaching and splash pool alongside our 20m swimming pool
- Family swimming times of 9.30am - 6.30pm Saturday and Sunday and 9.30am to 1pm and 2pm to 6.30pm weekdays (please note that it's Adult Only from 1-2pm Monday to Friday).
In addition, we also offer:
- An all year round swimming lesson programme
- Tops Day Nursery - Catering for children aged between 3 months – school age, this independent operator offers flexible childcare, crèche service, full day care, pre-school, holiday club and birthday parties.

https://www.topsdaynurseries.co.uk/nursery/tops-copnor/
Tops Day Nursery in Portsmouth is based within the Roko health club. Tops Day Nurseries offers happy, nurturing care for the hours you need. You will not only find us providing the highest standards in safety and security, but we believe in empowering your children to be the best they can be.
We're open 7.30am - 6 pm, Monday - Friday, 50 weeks a year (closed for Christmas Week).
Currently crèche sessions are 9.15-10.45, 10.45-12.15, 1.30-3 and 3.30-5
Nursery 8-6,8-1/1-6, early start 7.30-8am
Visits without appointment 10-11am /2-3pm