6th September 2016 | York
Manager's Welcome
We are delighted to welcome speedo as a brand new supplier of all things swimming. Speedo are a huge a well-respected supplier of swim products and aids and they are here to help us inspire you to swim, motivate you to reach your goals, help you improve your technique, train hard, swim fast and - most of all - enjoy your swim!
We are proud to once again be supporting National Fitness day… we have a range of activities detailed below to support what has fast become the most active day of the year!
And finally read on for details of our EXCLUSIVE ROKO MEMBER COMPETITION to win a free hands-on velodrome cycling experience with Dani King - Olympic, European and three-time World Champion.
Gary Jepson
General Manager

National Fitness Day on the 7th of September is the biggest and most visible annual celebration of physical activity.
To help celebrate it, we are having a club open day all day where everybody is invited to get active for the day.
View our event at https://www.facebook.com/events/495350564003360/ to register your interest.
Roko will be holding challenges to get More People, More Active, More Often. These will include:
- 3 Bootcamp's - 9am, 10.30am and 12pm.
- Sports Massage with Hannah – available all day but must be booked in advance.
- Swim challenge, anytime throughout the day with the goal to swim the English Channel as a club.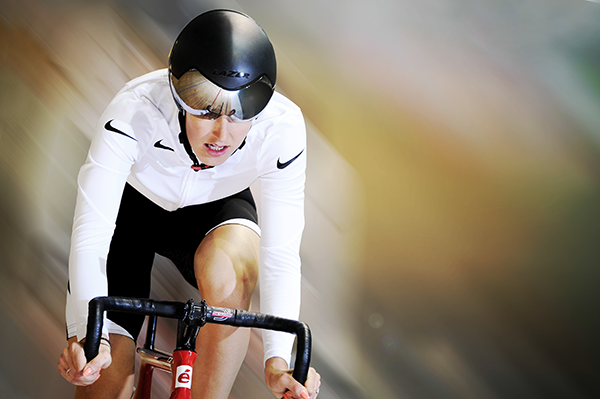 EXCLUSIVE ROKO MEMBER COMPETITION
Velodrome Day with Dani King
Win a free hands-on cycling experience with Dani King - Olympic, European and three-time World Champion...

Simply comment on our Facebook post stating why you should win this fantastic Velodrome Experience Day to be entered into the prize draw. Roko members only.
The Day: Monday 26th September 2016
At: The Wales National Velodrome, Newport, South Wales
Arrival: 0930
On the track: 1000 – 1200
Followed by: Q & A session with Dani at local hotel venue
Arrival: 1230
Complimentary lunch: 1300
Finish: 1500
T&C's: Competition only available to current Roko members. You must be a keen cyclist and be available to take part in the whole day on Monday 26th September 2016. Track bike and helmet will be provided; you will though need to bring your cycling kit including gloves. The day is for 1 person only, unfortunately no other guests can attend. Travel and accommodation is not provided as part of this competition. The winner will be announced on Monday 12th September 2016.
Fitness News
Autumn Timetable Monday 5th September – Sunday 18th December
The Autumn Group X fitness timetable is now available for you to pick up from reception! Please pick up your copy when you are next in the club!
Les Mills Re-Launch
All new choreography will be launched in the club from Saturday 24th September with our fantastic Les Mills Instructors! The re-launch schedule will be up in the club 2 weeks before so please look out for this on the group X notice board.
Children's News
Swimming Lessons
The current swim term will run from Monday 1st August – Sunday 9th October, which means enrolment time is creeping upon us! Enrolment letters will be given out week commencing Monday 19th September by your child's teacher. The deadline for booking on is Sunday 2nd October 4pm. The "swap list" will be called between 4-8pm on Sunday the 2nd October and the "Members" waiting list will be called from Monday 3rd October 9am. If you do not re-enrol before Sunday 2nd October 4pm your child's place will be offered to someone on the swap list or waiting list so please book before the deadline! The next swim term will run through to Christmas from Monday 10th October – Sunday 18th December.
Junior Activity Summer Timetable
The Autumn schedule is out now for you to organise your Children's fitness classes around your Gym sessions. The October half term will see a different schedule between, Monday 24th October – Sunday 30th October, so be sure to collect your Half term timetable from 10th October.
Club Lounge
Cool off this Summer…
Choose from an Iced Latte or Mocha… now available in the Club Lounge!
V-water
V Water is a one-of-a-kind vitamin drink that's sweeping the nation. Made with zero sugar and bursting with essential vitamins and minerals. There are no artificial colours, flavours, sweeteners or preservatives and it comes in six tasty flavours. Every bottle of V Water is packed with vitamins such as B, C and E to keep you healthy. Some of the flavours also contain herbal extracts such as ginseng and beneficial minerals such as zinc and selenium.
Available now from the vending machines throughout the club! There are no artificial colours, flavours, sweeteners or preservatives and it comes in six tasty flavours.