2nd May 2017 | York
Manager's Welcome
Circus Time!
After the success of the last 2 years and even a TV documentary featuring Roko, Paulos circus is arriving back in York to showcase their incredible act. There is fun for all the family and tickets are reasonably priced with vouchers for an even bigger discount available in the club reception area. For more information visit their website www.paulos.co.uk or check out their Facebook page.
Have a wonderful May and hopefully some sunshine!
Gary Jepson and your Roko team.
Member Referral Offer
Refer a friend who joins Roko and YOU BOTH receive an Elemis pro-collagen kit worth £38.70 Click here for details and to refer a friend.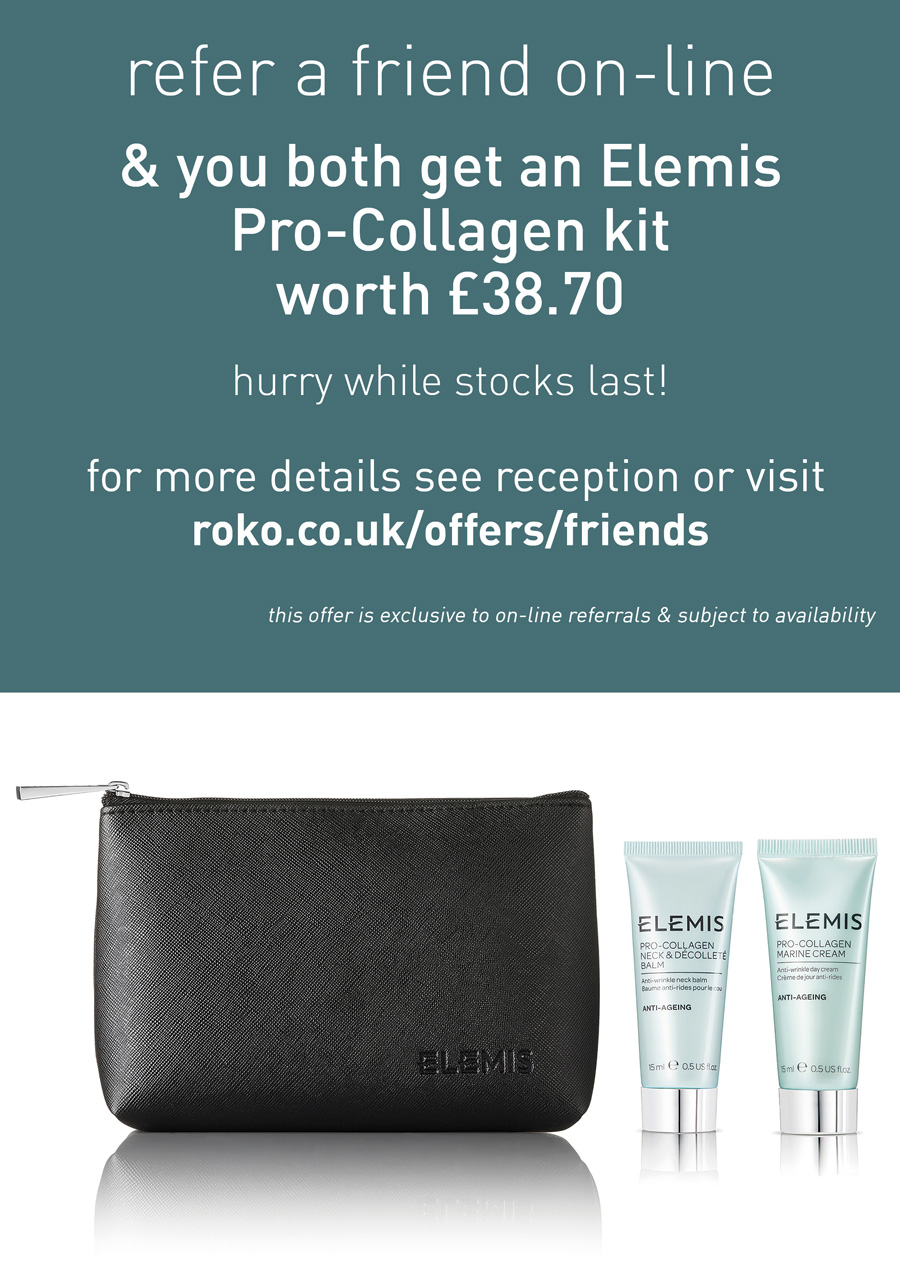 First Steps Nursery Open Day
Our onsite nursery and crèche First Steps have a fantastic open day taking place on the bank holiday Monday at the end of May which includes an animal display by Sam's Safaris with 16 different animals, talks from their handlers and one to one with the children. Rare and exotic insects, mammals, reptiles, molluscs & amphibians from around the world plus stalls, bouncy castles, pizza ovens and the all-important ice cream cart!
Fitness News
PUMP 50+
After such a successful trial of PUMP 50+ in March, we have added this class to the Fitness timetable as a regular feature. The class will be held in the Energise studio on a Monday 12:30-1:30pm, with Angela. It's for members who are 50 years + and need to add some resistance training in to their weekly workout schedule. The class is designed by Les Mills and is a FULL body workout using weights and hundreds of repetitions to get the muscles contracting, to keep the bones and joints strong and healthy and to get the heart pumping. The class was added from Monday 24th April when the new fitness timetable was launched. If you would like to book in for PUMP 50+ or you would like further information, please speak to the reception team.
Also New to the Fitness Timetable - Spring/Summer
The new spring/summer timetable sees the return of an evening aqua fit class! This class will be with Ann-Marie Jeffery on a Wednesday evening in the big section of the main pool. (Don't worry swimmers…..there will be still at least one lane for you to swim in during this class!) Aqua fit is a really understated workout which has many benefits which not a lot of people are aware of. It is a fantastic calorie burning workout which is kind to your joints but at the same time works balance, agility and stamina. It has a feel good factor and will leave you feeling like you have had a great workout but at the same time the time will fly by and you will leave thinking "What just happened!" If you are dealing with an injury at the moment, just starting your fitness journey, pregnant or just want to try something new, this class is for you and so many others! As this class is in the water and is part of our pool side schedule, this class will not start until week commencing Monday 22nd May. The first session will be Wednesday 24th May 7:15-8pm with Ann-Marie. There are only 15 spaces available for Aqua Fit so please book in advance to avoid disappointment! You can book on to the first session from Wednesday 17th May.
Children's News
May is a busy month for the kid's programmes. We have swim enrolments taking place the first 2 week of the month and the Roko half term programme will run from Monday 29th May – Sunday 4th June. The May half term schedule will be ready for you to collect from reception from Thursday 18th May.
Swimming Lesson Enrolments
Letters for swim enrolments will be handed out week commencing Monday 1st May, which is week 8 of the swim term. The DEADLINE for booking your child on to the next course is: Sunday 14th May 1pm. All available places after this date will be offered to the swap list and waiting lists. If you are unable to attend lessons during the enrolment dates, please inform your child's swim teacher and they will make arrangements for you to collect your letter at a different time or, please email jarcher@york.roko.co.uk and from there Jo can make arrangements to get your child booked back on. REMEMBER: No enrolment form = NO booking, you must present your enrolment form when booking your child on to the next course. The Swap and waiting lists are very long at the moment so your place will be lost if you do not book before the deadline.
Club Lounge
Nutramino Vending Machine
We are now proud to serve a wide selection of Nutramino protein shakes and protein bars from the brand new vending machine located in the Club Lounge. Come see what we have to offer!
Iced Coffee
With the summer months coming, we have added a wide selection of Iced Coffees to our menu. Cool off with one after your workout today!
Celebration coming up?
We are once again making our Club Lounge available for exclusive function hire on Saturday evenings. If you have a celebration coming up, talk to Tom.