1st June 2016 | York
Manager's Welcome
Friends
This month is a great time to introduce your friends to Roko. It's Buddy Week right now, so you have until the15th June to bring a friend with you to the club for a free week. Then, if your friend decides to join Roko before the end of the month, you can both receive a £110 Roko voucher pack. Read on for more details.
Premier Partner
Our partners Vantage Toyota York can offer Roko York members access to exclusive special prices across the new Toyota range and discounts for all of your motoring sales, servicing and parts needs; just present your membership card when you visit. Vantage Toyota York also offer servicing and MOTs for all makes and models, plus with complimentary collection and delivery of your car to Roko York, you can work out while they look after your car.
And right now, the full Toyota Hybrid range comes with 3 Years' FREE Servicing! With 7 stylish and innovative models to choose from there's a hybrid for everyone. Try hybrid today and book your test drive at Vantage Toyota York. Contact them at http://www.vantagemotorgroup.co.uk/toyota/contact-us/york/
Kids News
Please read on for full details of lots of exciting children's news including birthday party offers and Kids Mini-Tennis Coming to Roko, for 4-8year olds.
Have a great start to summer!
Gary Jepson
General Manager
Buddy Week - 1st - 15th June

Working out with a friend increases your chances of achieving your goals. That's why we introduced Buddy Week. CLICK HERE to nominate a friend to work out with you for a week for free. Nominate them between the 1st - 15th June and they must begin their free week by the 15th June.

Not only that, if your buddy finds that Roko is the club for them and they join before the 30th June, then you can both receive a £110 Roko voucher pack. For more details CLICK HERE.
Fitness News
Gym Team
We have 2 new gym instructors joining our team. Henry and Chris will be dealing with member consultations, reviews, express classes and ensuring that your fitness journey is both enjoyable and rewarding.
Race for Life 25th & 26th June
Roko are playing a huge part in the York race for life on the York Knavesmire this year! We are sponsoring an obstacle on the Pretty Muddy Event on Saturday 25th and we have a team of instructors warming up over 10,000 people across the whole weekend! We would love to see you and your families there! The Pretty muddy event is an obstacle course over 5KM on Saturday 25th June and the 5KM & 10KM 'race for life' is Sunday 26th June! If you would like more information about the event or how to volunteer or would like to sign up for either (or both) of these events, please visit www.raceforlife.org
Booking and Cancelling Group Fitness Classes
We have a booking system in place for all Group X classes. We ask ALL members to book for each class in advance and remember to cancel if you cannot attend. A lot of the classes we have on the timetable are very well attended and in some cases we end up having members waiting on a list for a cancellation. It is very frustrating for members who are waiting, to not attend a class because it is full, only to find that they could have actually attended because members who are booked on did not cancel! Please book for every class and please remember to cancel if you cannot attend! All classes can be booked and cancelled with the reception team. Many thanks for your cooperation.
Adult Group Swimming Lessons
We have 4 places remaining on our adult improver course on a Wednesday evening 7:30-8pm. This course is for adults who can already swim and are confident in the pool, but are looking to improve or learn new strokes. The price of a 10 week course is £65 for members & £85 for non-members. The next course will run from Wednesday 25th May – Wednesday 27th July. If you miss the first couple of weeks you will only be charged for the weeks that are remaining on the course. If you would like any more information about adult course or other lessons we offer for adults, please contact jarcher@york.roko.co.uk
Children's News
Children's Parties at Roko
In our last newsletter we advertised pool parties at Roko. After looking at the demand and space for these parties we have handed the party operations over to the child care experts at First Steps. They are excited to now offer a variety of parties at Roko from super heroes, pamper, bouncy castle through to pool parties. If you would like more information please contact Amanda at Amanda@firststepsnursery.net
Swimming Lessons
The current swim term will run from Monday 23rd May – Sunday 31st July. As we are at the start of a new term we asking all parents/guardians politely, to read the pool rules below and follow them:
It is Roko policy that if your child has lessons in the big pool, we request that your child is dropped off with the swim instructor, and then picked up once the lesson is finished. We will not allow parents/guardians to stay on the main poolside as it is the rules of the club and we have no viewing area.
Here is a list of other pool/club rules that we politely ask you to follow:
*Children who are not members may NOT swim before or after their lesson.
*Adults who are not members may NOT swim at all unless a day pass is purchased.
*All shoes are to be covered with blue shoe covers
*No mobile phones, no laptops/tablets, no pushchairs and no food on poolside
Thank you for your cooperation.
Kids Mini-Tennis Coming to Roko, for 4-8year olds!!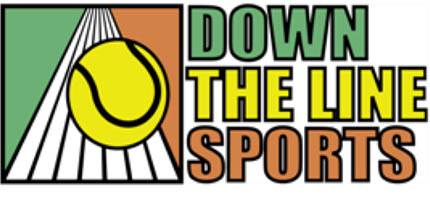 Roko York are looking to add some new classes to the children's activity timetable. We are excited about a new mini-tennis provider who want to hold sessions at Roko. "Down The Line Sports", York's leading tennis coaching provider, will be offering free taster sessions in the Energise Studio on Sunday 5th June. If you would like to sign your child up for a FREE taster please speak to the reception team. There are 15 places per class with lots of different activities for your child to take part in.
Sunday 5th June
10.00 – 10.40am 4-6 year olds
10.40 - 11.20am 7 & 8 year olds
11.20 – 12.00pm 4-6 year olds
12.00 -12.40pm 7 & 8 year olds
All equipment is provided. Please reserve your place at the Club reception. For more information call Rowan 07886 567810. www.downthelinesports.com
First Steps
Birthday Parties
First Steps @ Roko are excited to announce that we are now going to be offering birthday Parties from June 2016. We will offer parties on a Saturday at the following times: 10-12, 1-3, 4-6. We will offer a range of different themed parties art and craft, bouncy castle, swimming, pamper or a themed party of your choice. This will included 2 party co-ordinators with a childcare background, food, CD with party pictures on, room decorations, prices start from £175 per party, but why not book in June and get £25 off?!
Before & After School Club
From September we will also offer a "before and after school club". We will collect children from Haxby and Wigginton schools. If you are interested in this service then please feel free to get in touch and we can give you some more information.
Summer Holiday Camps
We are also running our summer school holiday camp for children 4-12 years from Monday 25th July 2016 - Friday 2nd September 2016, early booking is advised. We offer full days from 8.30-5.30 and half days from 8.30-1 or 1-5.30, we have a range of fun activities planned as well as full day trips out each Wednesday and daily swimming sessions.
If you would like any more information on the above then please call 01904 693007 or email amanda@firststepsnursery.net
Club Lounge
Product of the Month - Chocolate Fudge Brownie
Dark and Deadly… This seriously fabulous chewy chocolate fudge brownie totally smothered in rich chocolate fudge.
Private Function Hire
We have a number of free dates in the coming months where members can hire out ground floor of our club, for special up and coming events on a Saturday evening. We can cater for 18th, 21st, 40th or any special occasion you might require a room for.
If you would like to take advantage of the above offer, please contact Anna on the Café counter who can answer any questions you might have.