8th January 2018 | York
Manager's Message
Commit, achieve… own it!
Welcome back after what I hope was a happy holiday period. If you slipped out of the habit during the festive period and didn't make it to the club much, it only takes one visit to break this pattern and get back into the groove!
1st January is not only the first day of the New Year, but it's also nationally recognized as the day of start-overs and try-betters. It's a day reserved for all the procrastination you've accumulated and saved up for this particularly designated year. However, the days and weeks leading up to the calendar marker are usually used for planning a New Year's Resolution that, according to statistics, will most likely fail.
Throw on all of your shiny gear and welcome the New Year with an open mind, ready and willing to make mistakes and achieve milestones. Instead of investing all of your hopes and dreams into a one day starting line, set improvement dates throughout your calendar. Go beyond the basic gym session by signing up for a spin or BodyPump class, or even your first 5k race.
Good luck and if you get stuck don't forget to ask for help! We are always here to help you and you can signup for a free stayfit. session in club or via the website by clicking here.
Gary Jepson - General Manager
Member Referral Offer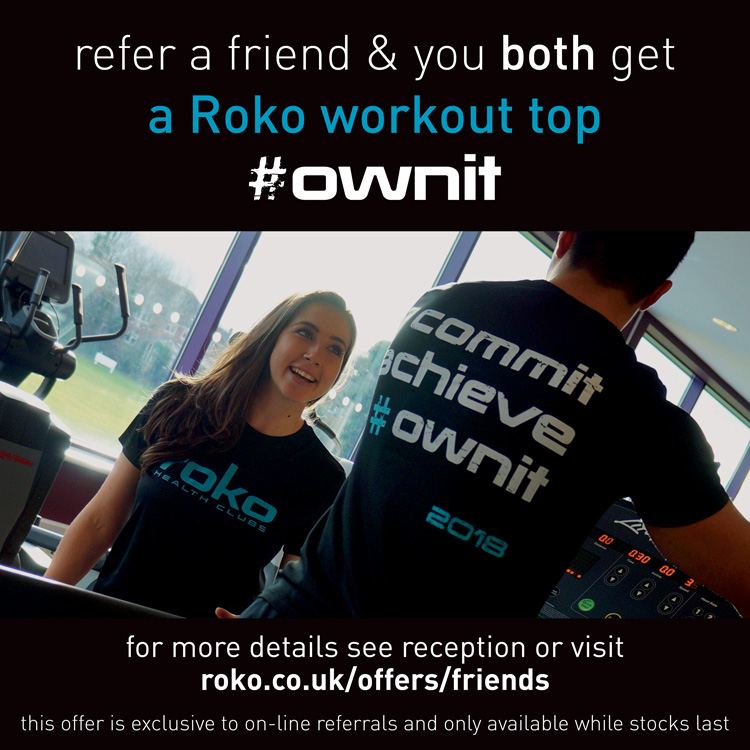 Did you know that you are more likely to achieve your fitness goals with a workout buddy?
So introduce a friend to Roko and you'll both benefit from the additional motivation that you will provide to each other. PLUS, when you refer a friend right now and they decide to join, then we'll give you both a limited edition Roko workout top.
Simply click here to refer your friends on-line and we'll contact them to arrange their personalised tour.
Fitness News
Timetable Changes
Due to some of our instructors leaving the club we have made a few minor changes to the adult's group exercise timetable:
* Monday's 13.30 Pilates is now with Julia. Julie is our new instructor from America – she is highly experienced and fully qualified in Yoga, Pilates, Spin and Body Pump!
* Tuesday's 12:15 Pilates is now Tone & Sculpt with Lidia. Tone & Sculpt is an innovative low impact class using balls, bands, hand held weights and weight bearing exercises. This class focuses on strengthening the core whilst developing balance, posture and joint flexibility. This is achieved by progressive interval training, stretch and meditation to be ready to embrace the day!
* Tuesday's 10:30 BodyPump is now with Rachel Dickenson.
All timetables are available to pick up from Reception, or they can be viewed online via our website. All classes are bookable 7 days in advance at Reception or over the phone on 01904 699740.
We politely remind members that if you are booked on a class that you cannot attend, please let Reception know at the soonest possible time so our Reception team can contact those members on the class waiting list.
NEW Studio Equipment
We are very excited to announce that we are now using Les Mills 'Smart' Bars in the Energise Studio. These bars have a quick release mechanism for your BodyPump weights. In addition, all the hand weights and steps are also brand new… along with the BodyPump choreography!
The BodyPump 104 choreography has recently been launched, so if you're new to BodyPump now is an amazing time to try this class! All participants are learning this new choreography together, so come try a BodyPump class today!

Club Lounge
Roko Birthday Party
SAVE THE DATE!
April this year marks Roko York's 10th birthday!
All of us at the club will be putting on a huge celebration on the evening of Saturday 28th April to mark this milestone… We are getting ready to welcome members past, present, old & new to the Club for this special evening.
As ever if you are planning a celebration either this year, why not take advantage of your very own Club Lounge? Please see Tom via the lounge counter for further information or just ask at Reception!
No cash for the Lucozade vending machine?
Don't worry – all our vending machines in-club now accept contactless card payment! Fuel your workout today and be keen for 2018!

Why does your body need protein after a work out?
Repair, Maintain, Grow!
Protein is especially important to consume after a workout as during exercise you are effectively breaking your muscle tissue down.
If you are exercising but find yourself with low energy or feel that you are not building any muscle, it may be down to not having enough protein in your diet!
Grab your protein fix from the Club Lounge this January!
We make a range of protein shakes using fresh fruit and other ingredients such as our Roko Special Shake… Fresh Blueberries, Crunchy Peanut Butter, Whey Protein & Skimmed Milk.
We also provide a range of premium Nutramino products, available from either the Vending Machine or over the Club lounge counter.
Come see what your Club Lounge has to offer this January!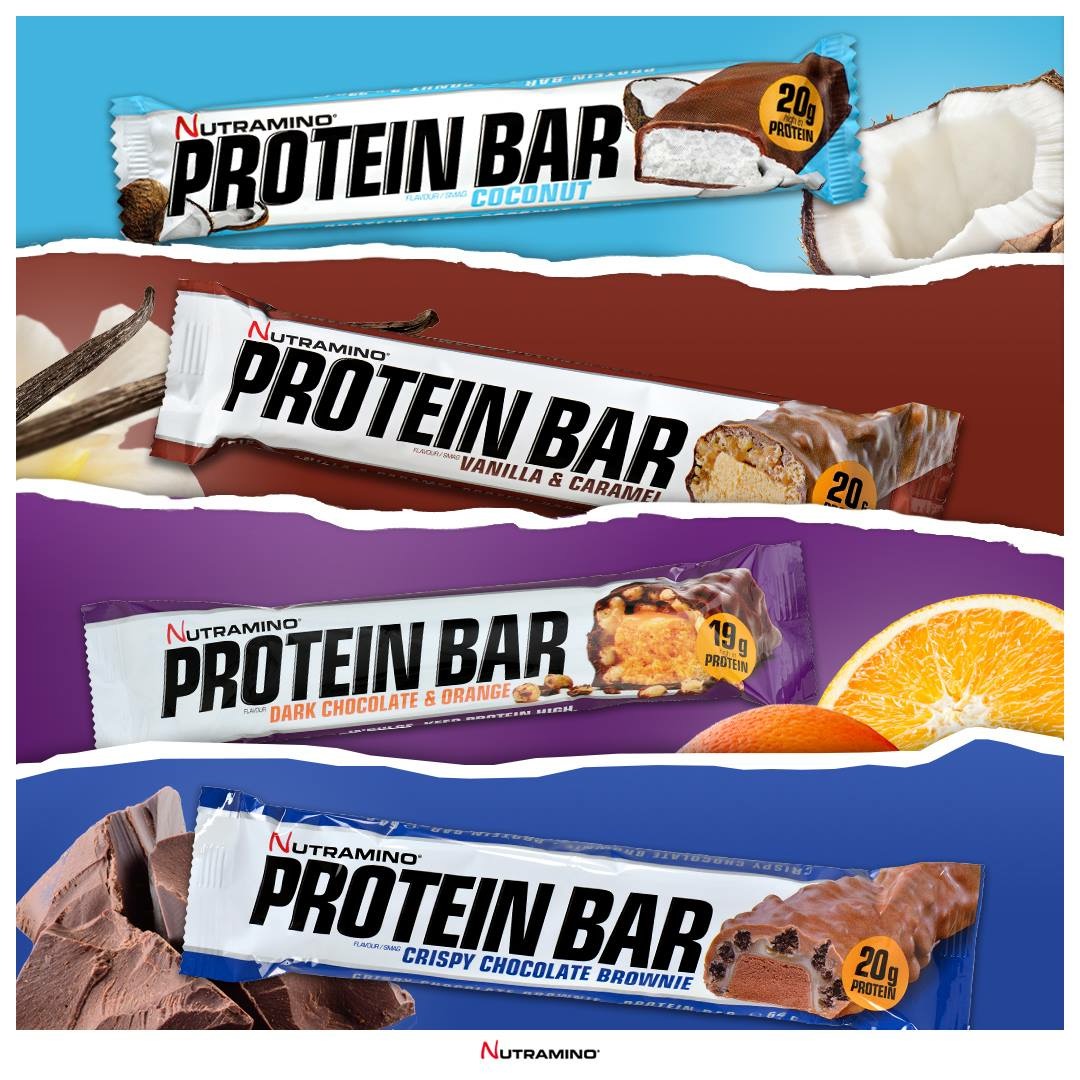 Club News
Conference Room
Do you struggle to find space for that early morning breakfast meeting? The business suite here at Roko Health Club York is available from 07.00 to 21.30 weekdays or 08.00-19.00 Saturday & Sundays. We offer excellent rates on hourly, day or weekend basis. Light refreshments can be provided, along with free parking and use of our fabulous spa to unwind afterwards.
Sunbeds @ Roko York
Did you know that we have a sunbed here at Roko York?
Situated at the top of the stairs in the gym area, our sunbed is available for use by both members and non-members, so why not create your own golden glow this winter?
We have a range of attractive offers ranging from 3 minutes to 90 minutes- just the ticket to get you ready for the spring!
Ask at reception for more details…