2nd October 2017 | Portsmouth
Manager's Message
The fitness team keep reminding me that summer bodies are made in the winter and that there is no better time to review or set your new fitness goals than today. The fitness team and personal trainers are on hand to help you with both short term goals for the Christmas party season and longer term goals of looking and feeling your best for your next year's summer holiday snaps.
Please book in at reception for a free fitness review or a personal training trial session with JJ and Ant this month.
Thank you for your patience whilst we improved the spa and relaxation area; we hope you like the changes we have made. This month we will be completing the refurbishment to Studio 1 and the Group Cycling Studio. We will keep disruption to a minimum whilst we upgrade the ceiling, lighting and walls.
Have a great October - and special congratulations and cheers if you are challenging yourself with Stoptober or Go Sober For October! Don't forget that exercise is fantastic for both of these challenges because it releases feel good endorphins and can stave off the craving for nicotine and/or alcohol.
Alun Davies and your Roko Portsmouth team
Club News & Offers

Right now until the 15th of October we have an exclusive member promotion of 10 guest passes for £60. But hurry there are only 20 available and guest passes expire on the 30th November 2017. This offer can only be purchased in club at reception.
Member Referral Offer
Introduce a friend to Roko and if they decide to join then we'll give you both a Roko voucher pack worth over £100. There's no limit to the number of friends you can refer and receive rewards for and we hope you can really benefit from this voucher pack.
Simply click here to refer your friends on-line and we'll contact them to arrange their personalised tour
Club Events
Halloween Disco & Magic Show - Thursday 26th October 5-7pm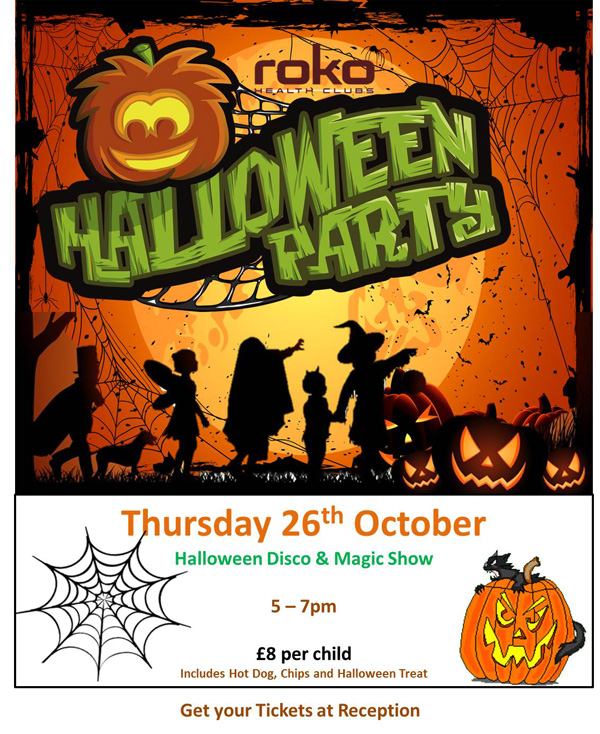 Group Fitness
New Releases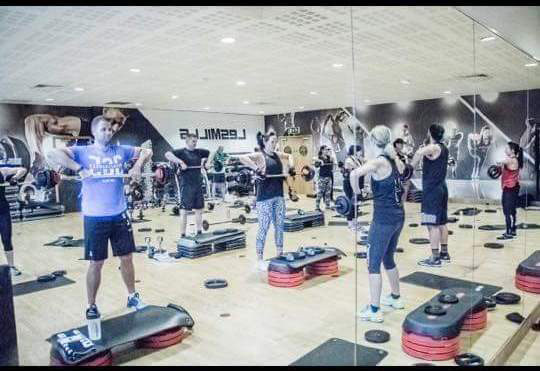 What a fantastic turn out we had for our class launches on the 30th September! If there is a class that you have been meaning to try, now is the time! Come along and try one of our new Les Mills releases. Classes are suitable for all levels, if you are new then come and have a chat with the instructor just before the class!
There have been a few additions to the timetable so please see our updated group Exercise schedule on the boards in the club, or on our website.
If you have any questions or feedback about any of the group Fitness sessions then email khalkides@portsmouth.roko.co.uk
For up to date club news and information, follow us on Facebook - www.facebook.co/Roko.Portsmouth
Squash Fixtures
We are excited to announce that the squash fixtures are returning, due to start on the 10th of October, 20 places will be available for a ladder tournament, with prizes for 1st, 2nd and 3rd place, registration form is at reception.
For all squash enquiries contact Sam: sdavey@portsmouth.roko.co.uk.
Junior Activity News
Exciting classes are available here at Roko for members and NON-Members: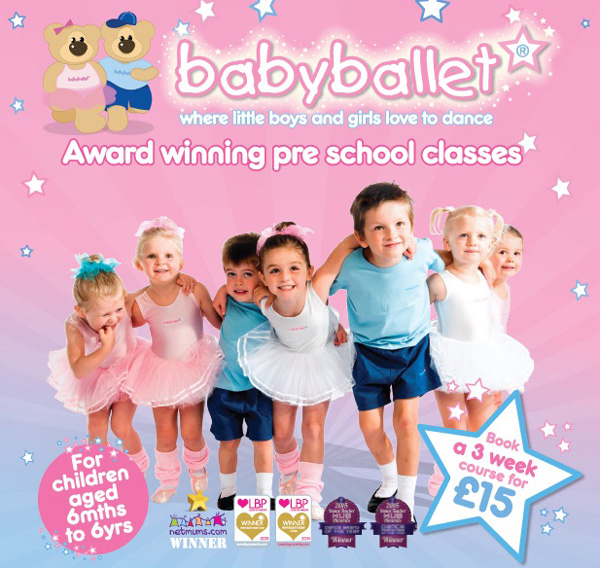 Baby Ballet is here at Roko every Thursday and Friday; offering a range of ballet and tap classes for ages 6 months to 6 years.
For more information or to book your trial please call 01422 329471 or visit www.babyballet.co.uk
YOGA FOR KIDS - Ages 3-7 years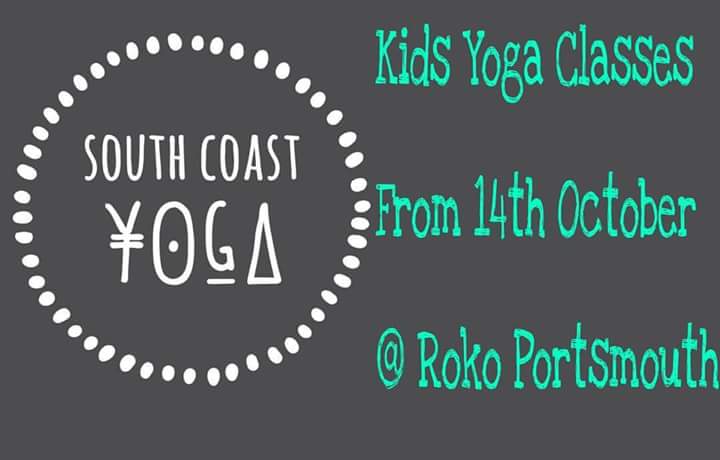 It has been found that getting children involved in yoga from a young age is very valuable to them both on an individual basis and in a group environment. As well as giving children a chance to see and interact with the world and each other in a more mindful and playful way, its other benefits include;
• Learning how to use their bodies in a healthy way
• Helps to build concentration and focus
• Increase their confidence and positive self-image
• Feel part of a healthy, non-competitive group
• It helps to build a calmer environment in and out of the sessions by learning techniques to alleviate stress and anxiety
• Learn to manage stress through breathing, awareness and healthy movement
But most of all……….Its ENERGETIC AND FUN!!
Parental and guardian supervision required in these session, you are also welcome to join in the fun
Cost- £5 per session (Available for members and non-members)
*These sessions can be purchased in block to receive a discount @ 6 classes for the price of 5
Get in touch
Lucy Edge, South Coast Yoga
Call: 07815 945425 Email: southcoastyogauk@gmail.com
HALF TERM TIMETABLE
Swimming News
All Classes are now ready for you to book on to