7th November 2017 | Portsmouth
Manager's Message
This November we have plenty of activities taking place at Roko to support good causes in the club with a range of charities looking to benefit from your support.
Darin our Fitness supervisor will be hosting a Spinathon and Quiz and Curry night in aid of raising funds for Children With Cancer, Louise our new studio co-ordinator is hosting a national Les Mills Workout For Water to raise funds for Unicef and Steve Rowland, a member of the club, is raising funds and awareness for Prostate Cancer as part of the national Movember campaign having undergone successful treatment in 2017.
More details can be found in the body of this newsletter but good luck to all those taking part and supporting these great charities this month.
Have a great Movember!
Alun Davies and your Roko Portsmouth team
Member Referral Offer Continues
Introduce a friend to Roko and if they decide to join then we'll give you both a Roko voucher pack worth over £100. There's no limit to the number of friends you can refer and receive rewards for and we hope you can really benefit from this voucher pack.
Simply click here to refer your friends on-line and we'll contact them to arrange their personalised tour
You said, we did
Thank you for your patience whilst we gave the Spa area and Spin studio a makeover last month, we hope you like the changes we have made. This month in our relentless approach to keep the club as clean and fresh as possible we will be painting high traffic areas of the club.
If you have a fix it or clean it item or an area that you feel could benefit from some additional attention or investment then please email angela.tillison@portsmouth.roko.co.uk.
Club News and Events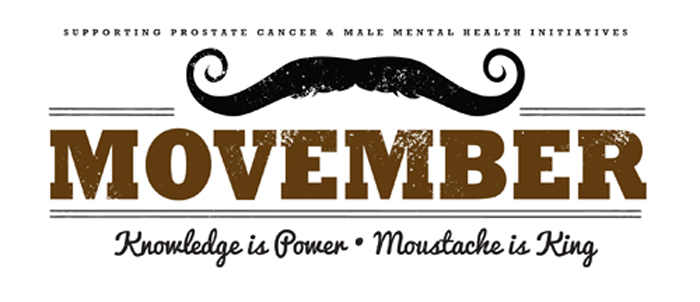 Movember is an annual event involving the growing of moustaches during the month of November to raise awareness of men's health issues, such as prostate cancer, testicular cancer, and men's suicide. This November we would like to encourage all our members and staff to get involved, as one of our members Steve Rowland has shared his story with us.
"I am currently using your health club as I need to improve the performance of my heart prior to major surgery next Tuesday, but first let me take you back to January of this year.

During a routine Annual Blood test for High Blood Pressure at my local surgery I happened to mention to the nurse that I was getting up for a wee in the night at least three to four times! Unknown to myself this is an early sign of Prostrate Cancer, so without my knowledge, the diligent nurse ticked the box on the blood test to have my PSA levels checked for anything sinister. The safe level is around 4 and anything over 4.5 raises alarm ... mine was 20! Needless to say they telephoned me the day after the test and I was examined by my GP the following day.

He referred me to a Consultant at QA and following a biopsy I was diagnosed with type 2 bordering type 3 Prostate Cancer. This means that it was only just contained in the Prostate but had the test been 6 months later the Cancer would have been in the Seminal Nodes and my next conversation with the Consultant would have started with the words "Not operable"

Following 4 weeks daily intensive radiotherapy at the Spire Hospital in Havant my PSA level is down to 0.1 and the Consultant is convinced that between us we have beaten the Prostate Cancer! However, during the numerous MRI, CT, PET and Bone Density scans required for the Prostate issue they also detected an unrelated Cancer in my abdomen!

The Consultant is convinced that it's a Secondary and numerous Endoscopy's and Biopsy's have not been able to detect the Primary, believed to be in my Lower Intestine or Bowel. He has decided that if a Tablet Cam that goes down on Wednesday doesn't detect it he's "going in" on 7th November to remove the Abdominal Cancer and try And find the other one "whilst the zip is open"!

Your staff, especially Sam, have been very understanding, empathetic and accommodating to my situation and having discussed my Movember plans with them I'm sure that we can help each other in a common goal ... to raise awareness of the deadly silent killer that is Prostate Cancer.

It's the reason that Jeff Stelling from Sky Sorts TV and all the pros who do Soccer Special with him do the 15 marathons in 15 days every year! https://prostatecanceruk.org/get-involved/march-for-men/jeff-stellings-march-for-men
One man dies every 45 minutes from Prostate Cancer and this can be prevented by EVERY man over 45 years of age going to their GP and asking for a blood test to check their PSA level!"
We are continuing to support Steve through this period and agree that the importance of Movember is to raise more awareness. If you would like to follow Steve's Movember or make a donation, then please click on https://uk.movember.com/mospace/13580655
Curry & Quiz
Our popular Curry and Quiz is back! Come join us for a fun festive evening to help us raise money for Children with Cancer UK.
If you can't make this event but would like to donate; please donate at:
http://m.virginmoneygiving.com/mt/uk.virginmoneygiving.com/fundraiser-web/fundraiser/showFundraiserProfilePage.action?userUrl=Nina_Darin
Future Events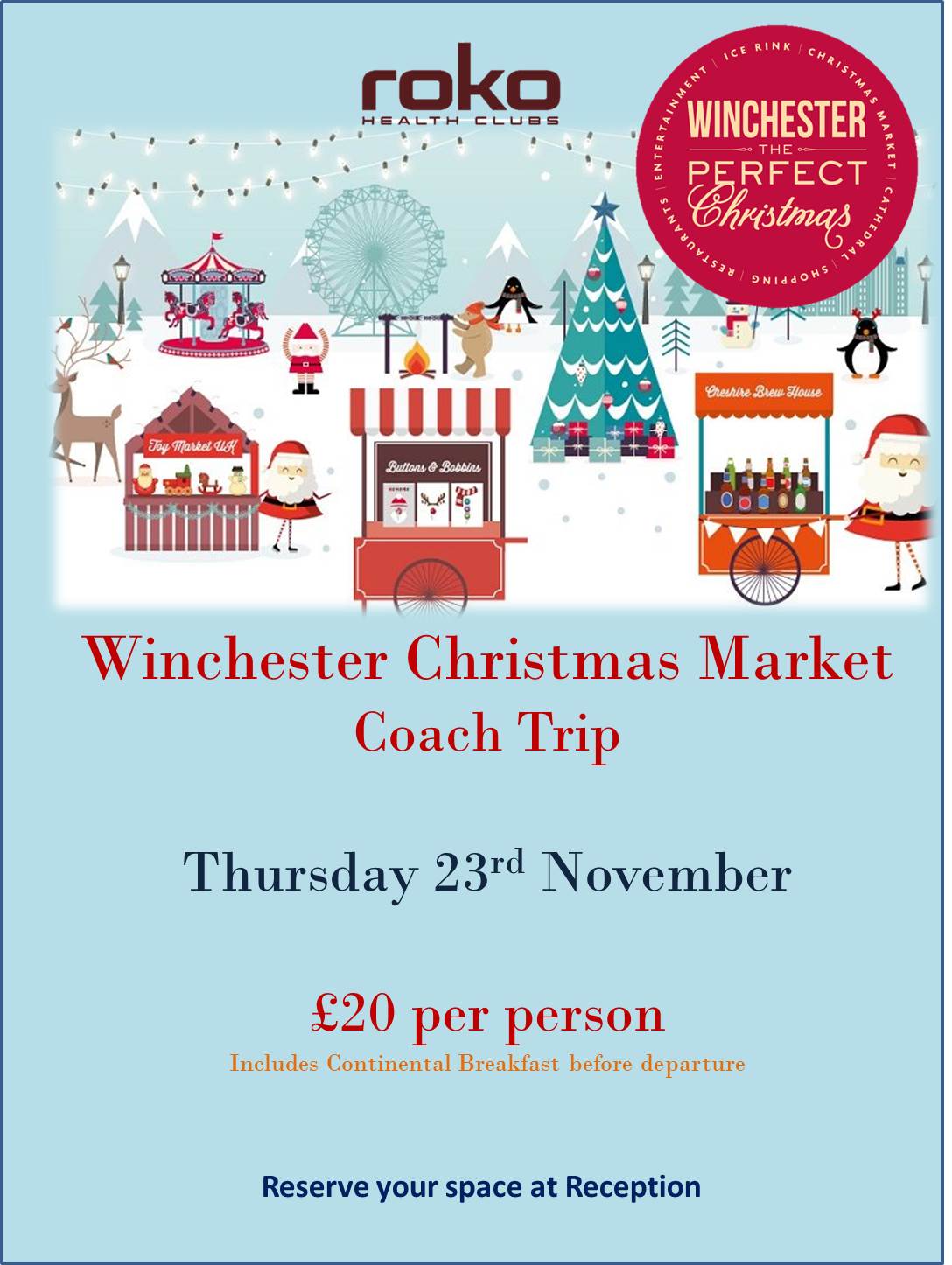 Fitness News
Personal Training
it's time to get personal
Personal training means something different to everyone. Whether you are training for a particular event, have weight loss goals, fitness aims, or health and lifestyle ambitions, personal training can help you to:
* Achieve more with your health and fitness
* Lose weight faster
* Stay motivated to come to the club more regularly
* Boost yourself out of a fitness plateau
* Add variety to avoid workout boredom
* Prepare for an upcoming event.

Personal training is great value and is within reach of everyone. Providing motivation, inspiration, support and guidance, personal training will give you the boost you need to move on with your health and fitness and achieve your goals more quickly than you thought possible. Roko personal trainers are friendly and approachable but the most important decision is choosing the best one for you. Our elite personal trainers have specific areas of expertise, additional training and qualifications and will suit those who have specialist requirements.
For a FREE CONSULTATION or to book a personal training session please see reception or any member of the fitness team or click here to enquire on-line.
Group Fitness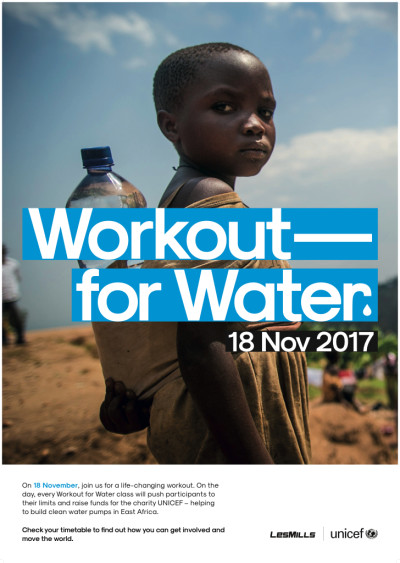 Saturday 18th November, Roko Health Club will be participating in The Les Mills Workout for Water Charity Event. This is a really good cause to dramatically change lives around the world for people who are less fortunate than us. Unicef want to help raise money to buy water pumps to improve the lives of so many. Each Pump costs £311 so we really need your Help!
Les Mills Workout for Water
08:00-09:00 BodyPump
09:00-09:30 GRIT
09:30-10:00 BODYSTEP
10:00-10:30 BODYATTACK
10:45-11:15 SPRINT
11:30-12:15 SH'BAM
12:15-13:00 BODYBALANCE
We are asking for a minimum donation of £5 per person for the whole day!! So please come and get involved and join us on this amazing event.
To register just donate using the link below and leave a short message Stating your name and which classes you want to take part in.
https://movetheworld.live/uk/17-407
Personal Trainer Profile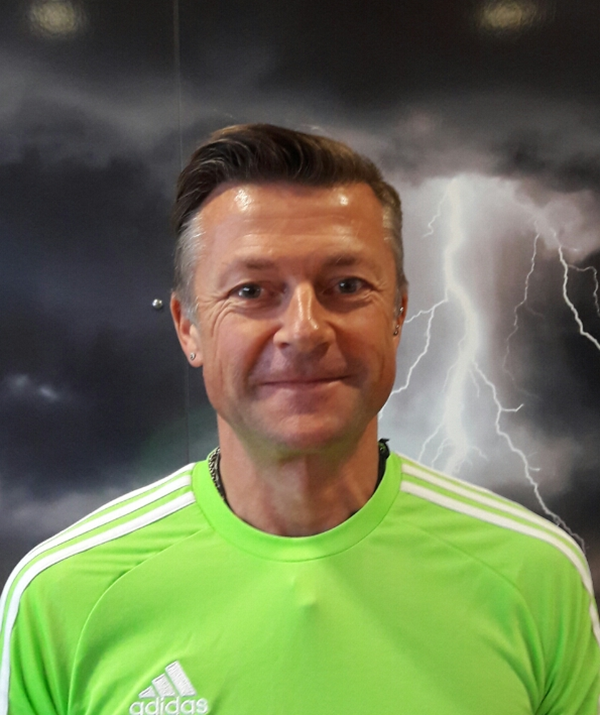 What I want.
Hi Anthony (Ant for short), I'm very excited to have joined the Roko Portsmouth team and looking forward to passing on my passion for a healthy lifestyle. I want to make a difference to people's lives by helping them become more aware of how important it is to look after their body, mind and general wellbeing. To provide motivation and instill self efficacy that will promote long term behavioral changes to improve quality of life. For those already maintaining regular fitness, I want to help them reach their full potential.
How did I get here?
I have always been active with over 30 years training experience, especially after spending 7+ years living in the great outdoors of the French Alps. Cycling, minimalist shoe running, hiking, snowboarding, yoga and meditation gave me an appreciation of exercise and wellbeing. I was introduced to kettlebells as an alternative fitness tool, which really sparked my interest. An intense journey of self education transformed me both mentally and physically. When people noticed the change in me and started asking my advice I got so excited I would talk to them for hours on end. I had discovered my passion and I knew I had found the career for me.
What I have to offer.
My PT qualifications were gained through- http://www.futurefit.co.uk Who are the UK's leading training provider so you can be assured a high standard of service.
Motivation, behavioral change and performance coaching. Certified practitioner @ www.spectrumaffiliates.com. (NLP)
Functional movement Training.
Kettlebell Instructor.
Boxercise & Pad work Instructor.
Nutritional guidance, recipes and meal planning to suit your goals.
Contact me at-
ant@wayforwardfitness.com
Mobile- 07867916932
Club Lounge
This November and December; we have a special offer for Afternoon Tea for 2 for JUST £15. This will include Turkey sandwiches with stuffing balls and cocktail sausages, Mince pies with cream, mini yule logs and Tea or Coffee.
Afternoon Tea for 2 is to be booked at Reception on 023 965 1400.
Children's Activity News
A brand new class is starting Friday 3rd November for our Teen Girl Junior Members. We will be hosting our first Girls Only Gym Floor session every Friday from 4pm with Danielle and Sarah.
This session is to help us build confidence within the gym and to show you how to use the equipment available to you to develop your fitness and gym experience. These sessions are designed for Girls aged 11-16 years of age; however we are encouraging mums to come join your daughters in this exciting new session.
Non-Members also welcome at our £3 per session, for anyone who would prefer to bring a friend. ALL MUST book for this session as LIMITED spaces available.
Swimming News
A BRIEF OVERVIEW OF CLASSES
Parent and Toddler Classes
Our highly trained instructors work together with parents to help introduce your child to the pleasures of swimming while achieving water confidence, water skills and water safety. The children learn through songs, games and visuals. Once children have their confidence and have learnt to swim with an aid, we will encourage them to prepare for the next stage of lessons without the parent in the water.

Duckling's classes are split in to age categories:
Ducklings 1: 1 –2yrs old
Ducklings 2: 2-3yrs old
Ducklings 3: 3-4yrs old

Beginner 1 – Non swimmer (Splash pool)
Developing basic safety awareness, basic movement skills and water confidence skills. Swimmers will use floats and woggles.

Beginner 2 – (Main pool)
This is the first stage in the main pool and children must be able to swim 10 metres
(width of main pool) on their back and front unaided.

Improver 1 – Main pool
Child must be able to swim 20 metres (length of main pool) on their back, front crawl and breaststroke.

Improver 2 –Main pool
Child must be able to swim 60 metres backstroke, backstroke, and front crawl.

Advanced – Main pool
Child must be able to swim 100 metres front crawl, breast stroke and backstroke.

Swim fit – 60 min class
A class that is designed for those children that have gained all ten stages. The class centres on improving fitness, stamina and stroke technique, as well as working towards distance badges

Adult Classes – Main pool
Adult beginners, this class is designed for non and nervous swimmers
Adult improvers, this class is designed for adults that can swim but want to improve their stroke and technique, as well as build stamina and fitness levels.
Adult advanced, this class is designed at competent swimmers who are looking to enhance their technique and improve their fitness.
We still have spaces within our current courses on all levels; to enquire further please call Becky Jordan on 023 9265 1400