3rd May 2019 | Portsmouth
Manager's Message
The Easter holidays are over and now onto the Bank holiday season. The weather also seems to be warming up nicely too (maybe even get those BBQ's out). We will be reopening our bistro outdoor area this month so make sure you grab a cold refreshing drink or even a Costa frozen cooler from the bistro after your workout and enjoy the sunshine.
This month we have some essential maintenance works taking place in the spa area which will result in the spa pool being closed for a couple of days. Please keep an eye out for notices in club or on our Facebook page for the confirmed dates although it will be towards the end of the month.
Bank Holiday Opening
We have 2 Bank Holidays in May and we are operating our normal bank holiday opening times:
Monday 6th May: 08.00 – 20.00
​Monday 27th May: 08.00 – 20.00
Group exercise classes will only be running in the mornings on these days.
Lastly as a club we are looking at bringing back the club "Summer BBQ and Dance" member's party. However would like to know if this is something that members would like to attend. If you could kindly mention it to the reception team or drop in a comment card about it, it would be much appreciated.
Health and regards,
James Sandercock and your Roko Portsmouth Team
Member Update
Please note that our entire system will be down for planned maintenance on Tuesday the 7th May. This will include the app which will not be functioning during the maintenance. Therefore, please note that members will be unable to book and cancel classes during the disruption on Tuesday the 7th May so please plan for this. We apologise for any inconvenience.
Member Offer

If you are outside your initial contracted membership period then you can re-commit for 12 months and get 1 free child membership per adult member.
This offer is available on Full Results memberships only and full terms and conditions can be found in club.
Club News
Darin from the fitness team completed his 13th London Marathon last month with his total raised heading towards £5000 for Children with Cancer UK. (with Gift Aid) He would like to say a big thank you for all the members who supported him. If anybody else would like to donate the link is:
https://uk.virginmoneygiving.com/fundraiser-display/showROFundraiserPage?userUrl=Nina_Darin&pageUrl=11
Fitness News
New Personal Trainers Arrive at Roko
Last month we saw 2 new personal trainers join the team at Roko Portsmouth: Hollie Charles and Ismael De Borja. Both are Level 3 qualified instructors.
If you would like to book in a session with them or any of the other trainers, next to the gym desk is an information board with all of their contact details, specialist subjects and qualifications.
Group Fitness
Booking policy
Over the past few weeks there has been many people ask what is the booking policy for the group exercise classes and how far in advance can I book for a class?
To clarify this all classes can be booked by members 8 days in advance from 9pm onwards online via the App, if booking in person or over the telephone then members may only book from 7 days in advance from the time the club opens.
Cancelling classes, members must give at minimum of 2 hours prior notice to the club either by telephoning the club or cancelling via the App. If a member repeatedly does not provide the club with this required notice or repeatedly fails to attend a booked class then their booking rights may be withdrawn for a 14 day period. (Please note you must swipe your membership card at the reception turnstiles in order to record attendance to a class)
Amazing news!
We can allow age 14+ to participate in our BodyAttack classes if they are accompanied by an adult! Attack your workout together!
Class updates
Tuesday 10.35am BodyAttack has been moved to start at 9.30am
New classes
Tuesday 10.35am BodyBalance
Sunday 10.30am BodyAttack
Squash News
Squash Coaching
Squash coaching sessions are now available with our resident squash professional Glenn Brighty.
For further information about coaching sessions or joining our squash league and squash team for Roko Portsmouth please ask at our main reception desk.
Club Lounge
Save some money off your next hot drink and also help save the environment. We will now be offering a discount on all hot drinks if a member uses their own re-usable takeaway cup. We have also sourced some great Roko branded cups if you haven't already got one which when purchased from the club lounge your first hot drink in it is on us!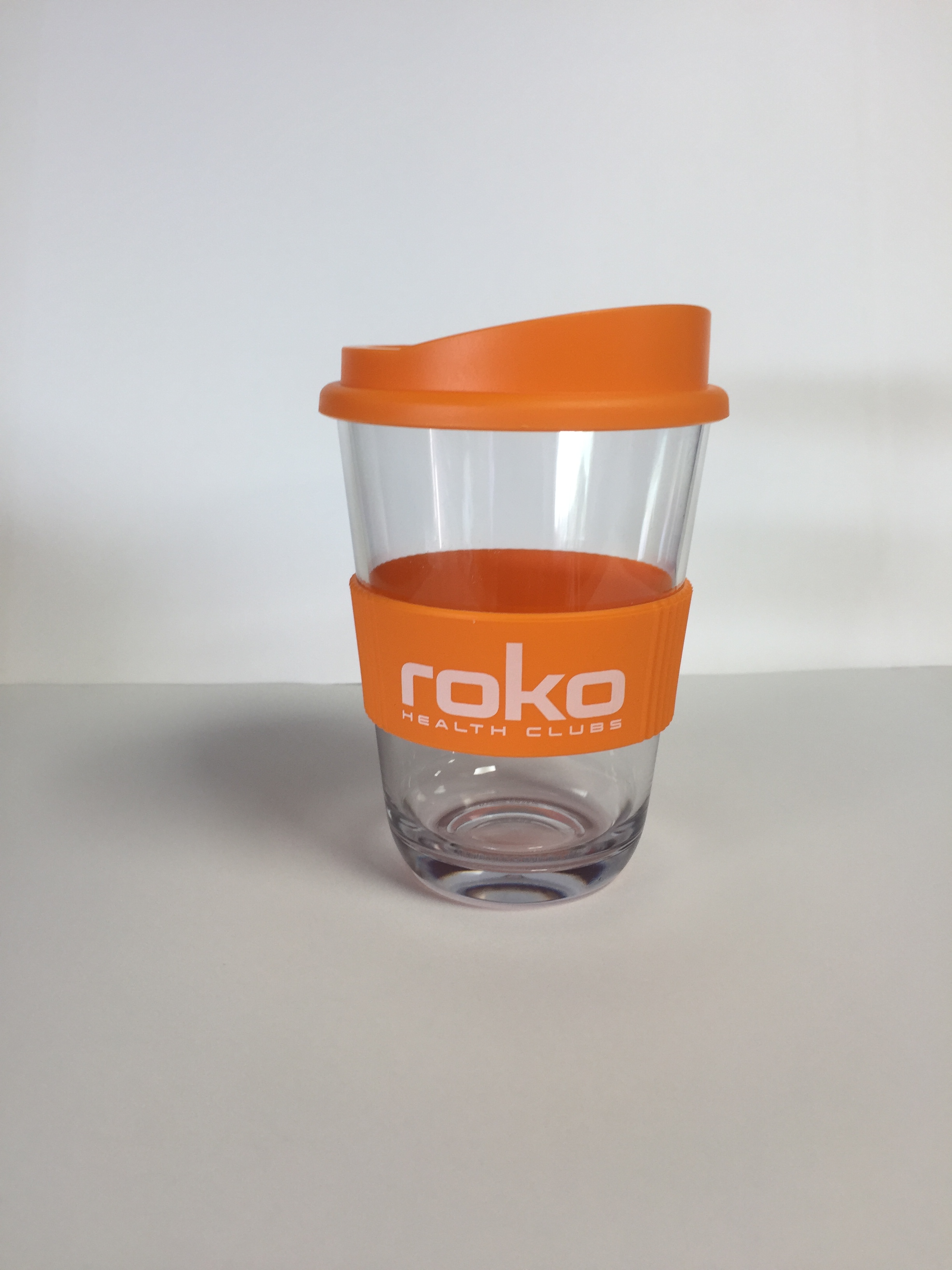 Special offer for members on Function Room hire
Book your function with us here this month for any date in 2019 and pay no function room hire. (Minimum bar spend of £850)
Give us a call on 02392 651 400 and ask to speak to our function co-ordinator or alternatively ask at reception on your next visit to the club.
Junior Activities News
Our classes have been updated with new content and equipment.
For the new timetable the below classes have been updated. Make sure you pick up a kids activity timetable from reception and book your children's places for the classes.
Kid's Yoga –Gentle breathing exercises and stretches to help the mind and body relax through story telling from some your children's favourite films such as Frozen, Pokémon, Star Wars, Wizard of Oz and many more 3 years +.
Kidz Dance –This fun, exciting dance class is suitable for all ages and abilities – with funky moves from all styles of dance. Get down and groovy with the lovely Charlotte!
Kid's Circuits: A variety of stations set around the room for all abilities. Each station has an easy, improver and harder way to do it to ensure it is fun and challenging for all ages. Ages 5-11 years. This class is aimed to improve your children's functional skills and cardiovascular fitness.
Get Active: is 45 minute fun filled class. Filled with short mini games to improve your children's social, fitness, co-ordination and functional skills.
Swimming News
Whether you're an adult or child, want to learn to swim or improve your stroke - Roko offers a variety of 1-1 or group lessons to both members and non-members.
The swimming programme is delivered by professional, highly trained, motivated teachers who are passionate about teaching swimming. With all our classes being in either our 20m indoor pool or children's splash pool; we are able to offer to a wide range of classes for all ages and abilities, including:
• Parent &Toddler (1-3 yrs)
• Parent & Toddler advanced (3yrs+)
• Junior ASA Swim Programme, levels 1-12 (4yrs+)
• Adult beginner, improver & advanced
• 1-2-1 Lessons for all ages
Roko are very proud to offer a structured awards scheme enabling your child to progress from beginner to advanced levels; continuously assessed through our ASA programme.
For more information or to BOOK your swimming lessons today: Call the club on 02392 651 400.