6th March 2019 | Portsmouth
Manager's Welcome
Firstly I would like to take this opportunity to formally introduce myself to you all, my name is James Sandercock and I have been appointed as the new General Manager for your club. Hopefully you will have seen me around this wonderful club in the past few weeks and if you do moving forwards please feel free to stop me for a friendly chat as I love to hear feedback from members on what we are great at and what we could improve on.
We are now well and truly into 2019 and hopefully you are all sticking to your resolutions and 2019 goals. Remember if you need any help or that further push speak to a member of our fitness team who can book you in for a complimentary stayfit. session to re invigorate your fitness regime.
Lent falls this month which is a chance to give up one of your vices for the 40 days, could your vice be not coming to the club enough? Then why not consider "giving up not giving up on your health and fitness goals"?
The new group exercise timetable will be published on the 1st April so please keep a look out for changes to the timetable.
I would also like to take this opportunity to say thank you to all the team here at Roko Portsmouth for their warm and friendly welcome and I look forward to working with them all in the future.
Health and Regards,
James Sandercock & Your Roko Team
tell your friends & family - 2 weeks for just £20
You are more likely to achieve your fitness goals when you work out with a buddy. And right now until the 17th of March, your friends can spend 2 weeks with you at Roko with a no commitment trial membership. Tag your friends on our 2 week Facebook post or email them this link: https://www.roko.co.uk/portsmouth/offers/buynow20

Club News & Events
CURRY & QUIZ NIGHT
Thursday 21st March, 7.30pm in Roko Club Lounge
£8 per person, Max 6 per team
Book at reception
RAFFLE PRIZES TO BE WON
£1 for a strip of 5 tickets for your chance to win !!!
All in aid of 'Children with Cancer'
Roko Portmouth Gets Fundraising!
The Spinathon on Sunday 24th February raised a total £1860, bringing the total this year to over £4000 with gift aid. A huge well done to all who completed it and thank you for everyone who donated.
Which in turn brings our complete total for CWCUK (children with cancer UK) to over £13,000 with gift aid.
Darin from our Fitness team will be running in this years London marathon on 28th April, it'll be the 39th London Marathon to take place and his 13th, so he will hopefully complete a third of all London marathons!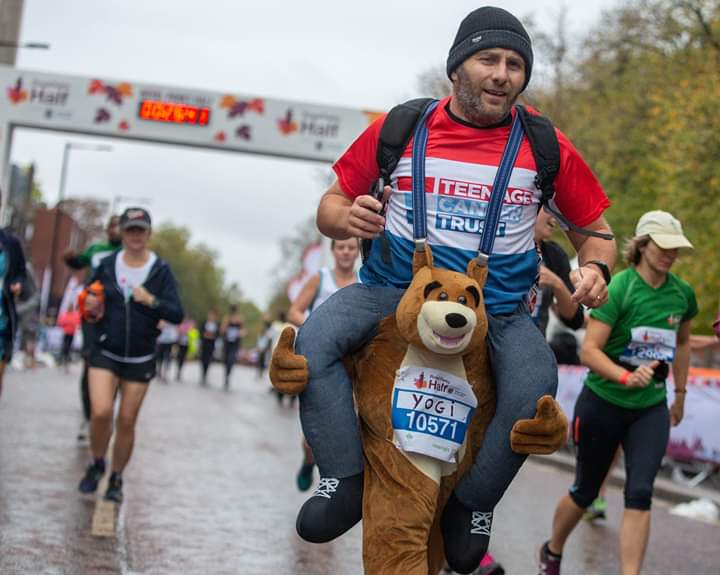 Junior Activities News
Junior Activities Presents – Kidz Dance!
Launching Tuesday 12th March this new fun, exciting dance class is suitable for all ages and abilities – with funky moves from all styles of dance, get down and groovy with the lovely Charlotte! 4.30 -5.15 (Studio 1)
Swim School
Swim bookings are now being taken for the next 10 weeks – members and non-members are welcome into our fantastic school from children's classes 3 months plus right up to adult lessons. Please call 02392 651400 for more information – please note members that swim in the school receive a discount.
Function Room Hire
You can hire our Club Lounge for your special event on a Friday or Saturday Night. It is also a lovely venue to host christenings or baby showers on Sundays! The venue is yours for the evening with a dedicated host team and we can even provide a late licence (subject to council approval and fee). Dates are still available so ask at reception to speak to Angela who will find out what you would like and get everything arranged for you.