5th March 2018 | Portsmouth
Manager's Welcome
Our group exercise programme is well known in Portsmouth for hosting the best instructors in the area and delivering 1st class workouts to our members. We run the majority of the Les Mills programme having added Sh'bam in January and after adding BodyJam back in to the programme this month we are now also offering Monday Zumba as part of the membership! So any member looking to improve their fitness through dance based classes then Roko offer it all.
We also run some amazing mind & body classes with Tai Chi with Andrew and BodyBalance and yoga sessions with Karen, Jackie, Lucy and Kerry. I would urge every member to trial these classes if you are looking to improve flexibility or enhance your mental state.
Please also be aware that this month we will be redecorating studio 1; we will keep disruption to a minimum whilst we improve this area.
Have a great month
Alun Davies and your Roko Portsmouth Team
Member Referral
Tell Your Friends & Family - 2 Weeks at Roko For Just £20
You are more likely to achieve your fitness goals when you work out with a buddy. And right now your friends can spend 2 weeks with you at Roko with a no commitment trial membership. Tag your friends on our 2 week Facebook post or email them this link: https://www.roko.co.uk/portsmouth/offers/2weeks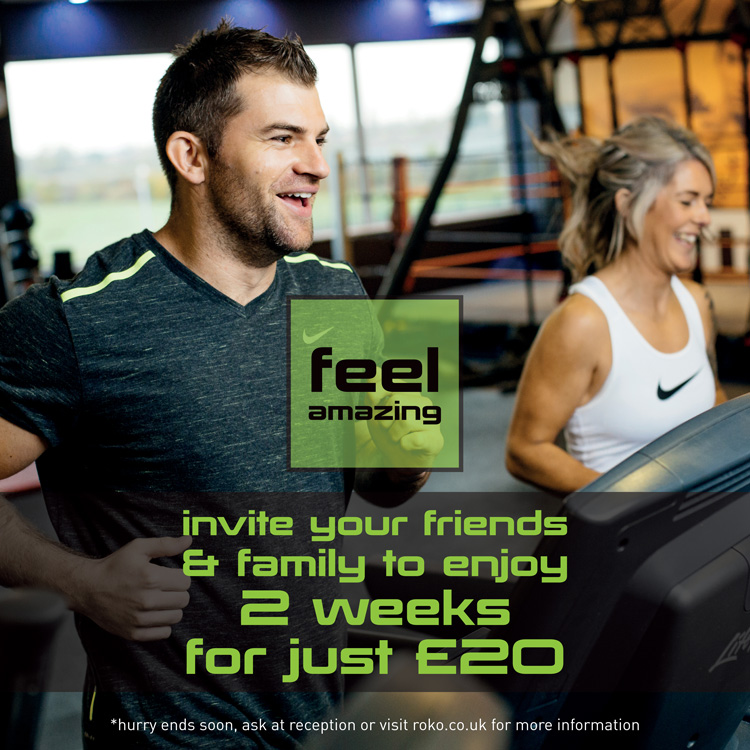 Fitness News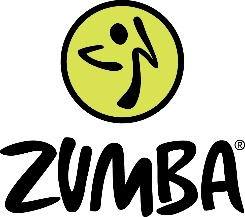 Now included as part of your membership. Zumba classes every Monday evening at 7.30pm are FREE to all members.
We are pleased to confirm that Bev is back and BodyJam has returned to the programme in March - see notice board or website for class details.
We have a limited number of SH'BAM class passes for our members to bring a friend along to a week day SH'Bam.
Classes are on Tuesday 6pm, Wednesday 9.30am and Friday 5.30pm.
SH'BAM classes are also part of our Junior Activities- Parents can bring a junior member along when aged 9 years and above.
Club News
QUIZ NIGHT
Darin will be hosting the Easter Quiz on Thursday the 5th of April at 7pm Tickets cost just £8 per person with teams up to a maximum of 6. Curry is included in the ticket price. Please book at reception asap as booking numbers are limited.
You said, we did
Last month we had several comment cards on the smells to the back stairs and toilets to the male changing room. Unfortunately we have had two issues - we have had a cracked down pipe and crystallisation of the urinal pipework, both of which have required opening the back space to investigate and the use of strong acids to clear and unblock. The majority of the works have been completed but we will be replacing all the pipework for new on the 10th of March.
We have recently seen a great increase on the amount of members playing squash and we have decided to upgrade the courts in March and April. We plan to sand the floors, re-plaster the back wall and paint. We believe the works will take around 4 days. Please see club notice board or ask at reception for confirmed dates.
Children's Activity News
A BRAND NEW JUNIOR ACTIVITIES TIMETABLE is launching MONDAY 5th MARCH.
NEW CLASSES include Soccer Skills, GET ACTIVE, Active Circuits, SH'BAM, Express Combat and more.
Pick up your junior activities timetable at reception and remember you must book your space as places are limited.
Swimming News
NEW block of 10 Swimming Sessions starts week commencing 19th March 2018. Make sure you re-book your space at the beginning of March to ensure your space.
We will call our waiting list from 12th March to fill the spaces not booked.
For more information call 02392651400 r email RJordan@portsmouth.roko.co.uk
Personal Training
PT Profile -Toby Redington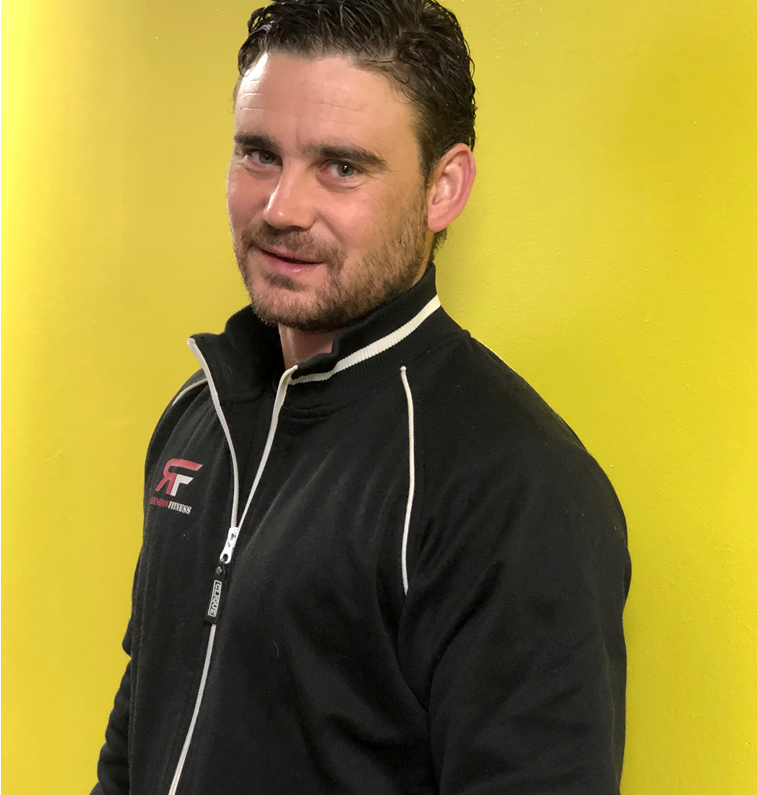 My name is Toby Redington, I am a level 3 personal trainer, and I am excited to be joining Roko and very much looking forward seeing you in the gym!
I am passionate about fitness and well being and even more passionate about getting you the results you want!
I have always been into keeping fit and my time in the Army as an Infantry Soldier played a big part in building fitness into everyday life!
My goal is to not only motivate and help you gain confidence in your self, both physically and mentally but also to have fun and enjoy my PT sessions!
I believe in balance being key and applying this to both nutrition and exercise but without 100% effort and commitment change won't happen and this is where I can help you.

If you have been thinking of making changes this year to your fitness and want to feel your level of fitness increase and see the change to your body, then you can trust me to push you, to get the results you desire.

Please come and say hello or contact me on the number below to arrange a free consultation and discuss your goals and aspirations.

Toby Redington
Mobile: 07910084646
PinkFiit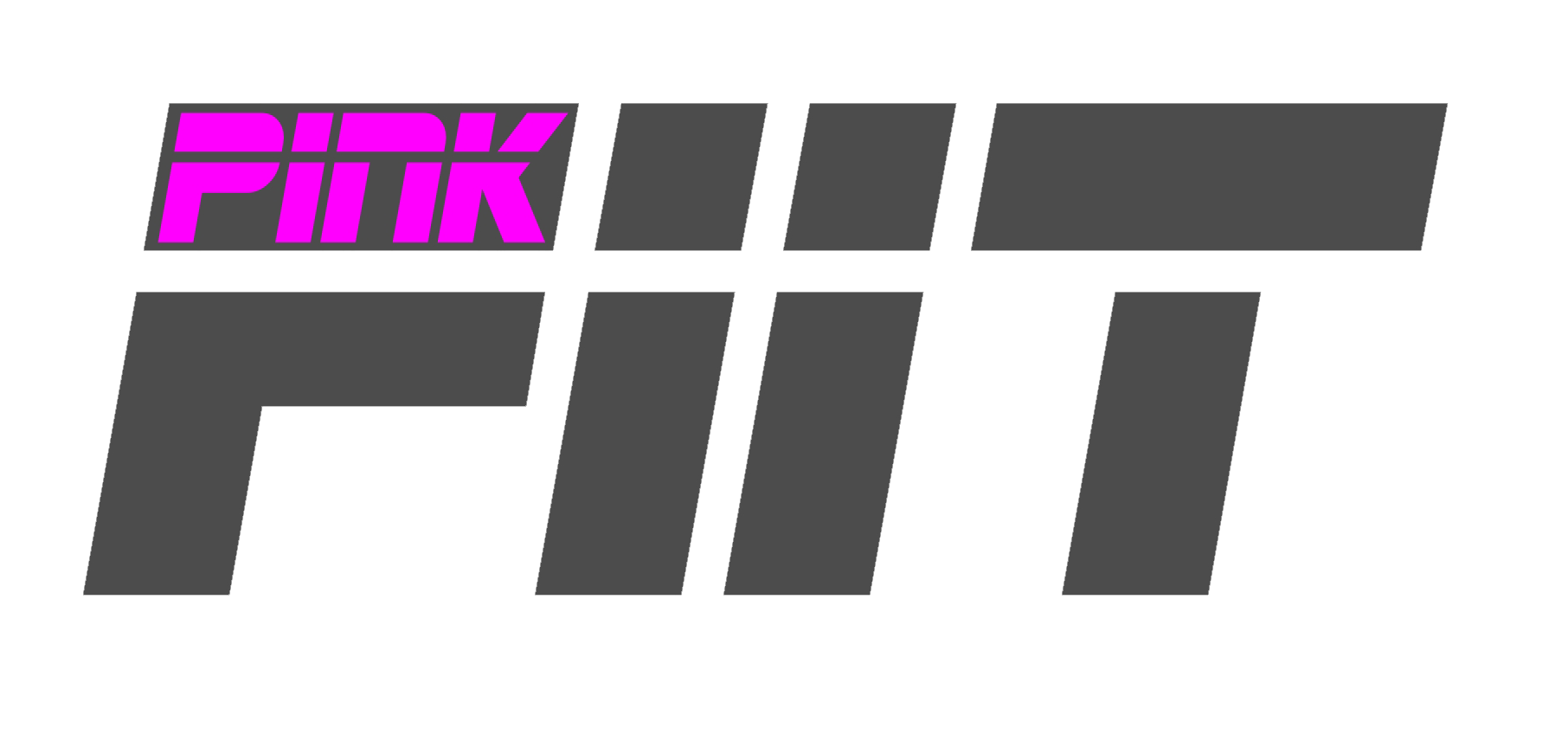 PINKFIIT would like to welcome all existing and new members of Roko Portsmouth well in working towards achieving their fitness and health goals in 2018. My name is Antony Pink and I am now into my 13th year as personal Trainer. Since my time at Roko Portsmouth I have developed my business and formed PINKFIIT Limited, but more importantly improved my knowledge of coaching and exercise prescriptions to a very high standard, which has helped my business grow every year.
To make my business so successful, I have had the pleasure to work with some amazing members who have changed their lives for good, Some have lost weight, changed eating habits, reduce fat, increase lean tissue, reduce blood pressure, improve sleep, improved fitness levels, reduced back pain, improved strength, completing exercises correctly, my coaching techniques will improve members mind set and give you more confidence in their sport, training, and what everyday life throws at them.
Below are some of the products that PINKFIIT can supply to all our members so everyone can improve themselves more ways than one.
TESTIMONIAL
PERSONAL TRAINER: ANTONY PINK
CLIENT: RACHEL LOWE MBE

When I first starting having Personal Training with Antony I was not in a very good place mentally. I had allowed other things in my life (relationships and business in particular) to get in the way of my personal wellbeing. I struggled a lot over the years with mental health having had a breakdown in 2009, which took several years to recover from. Over the past couple of years Antony has helped me to simply transform my life. I remember struggling to run even a mile on the treadmill without becoming out of breath. But gradually my fitness built up and I started feeling the benefits. I quit smoking and started to take my training seriously. As a Personal Trainer, Antony will push me further and harder than I will ever push myself. He makes me keep going when I would be ready to give up myself. I have built an enormous amount of trust allowing him to find my limits, even to the point of tears, but I've learned that is how you break through into your next level. It has to hurt or there is no benefit. In 2015 I completed my first Great South Run in 1 hour and 55mins. The following year, with Antony's help I smashed my time (by 23 minutes) to 1 hour and 32mins. In October I hope to achieve sub 1-hour 30mins! This year I'm proud to say that I completed the Virgin Money London Marathon and raised just under £3,000 for Heads Together for Mind – The Mental Health Charity. I have also completed the Portsmouth Half Marathon, 2 Duathlons, Race for Life, Rough Runner, Gosport 5k Series, Fareham

Creek 10k and the Gravel Hill 5 miler. I have also just completed my first ever Triathlon with a sub 2-hour finish! Back in May, I couldn't swim even one length of the pool. Antony taught me to swim and to get my breathing right. For me to be able to overcome my fear and panic of open water is a huge achievement and I feel very proud to have accomplished it. I have several other events coming up this year including the Gosport Half Marathon and the Portsmouth Marathon. I love having a goal to work towards and I feel happier now not just physically but mentally which for me is the most important thing. And an even bigger bonus for me… I finally feel confident in a bikini! I lost a dress size and now have a recent holiday snap as my FB profile pic which I never thought I would do. I feel like a different person.

I highly recommend Antony Pink. He is my Personal Trainer and now friend. Pink Fit is a brand that gives a very personal approach. Antony cares and is committed to you as the client. He is not afraid to tell you when you are slacking. He will push you and you will achieve things you didn't think you would ever do. Antony is also very supportive when you achieve your goals. You get the acknowledgement and pat on the back that a lot of us do need.

I wish Antony every success with Pink Fit, it is truly deserved and I would recommend him to anyone who wants to turn their life around.

Rachel Lowe MBE Business Woman, Runner and now Triathlete!
DNAFIT
Put the power of personal genetics in your hands, helping you reach your fitness and nutrition goals on the most personal level possible. Guided by our simple saliva swab, create a truly personalised solution to unlock you, but better.

DNAFit, will change fitness and nutrition, one genome at a time.
FITNESS APP
PINKFIIT is an online web and mobile application, providing the you with bespoke training and nutrition programmes. With this app you can track progress, achievements and your entire fitness journey. Unlimited Workouts
Youth Strength and Conditioning Coaching
Diet And Nutritional Guidance To Improve Your Daily Eating Habits
So that's just some of the ways Antony Pink and PINKFIIT can help change your health and fitness, whether you're 12 or 90, start your journey with PROGRESS NOT PERFECTION
Antony.pink@yahoo.com
MOBILE / 07920 842 390
Facebook: PINKFIIT