4th June 2019 | Portsmouth
Manager's Message
Wow June is here and I'm sure you are now all thinking about your summer holidays coming up in the next few weeks. However, have you sorted you fitness plan yet? Lucky for you we have a great selection of group exercise classes, wide variety of gym kit and stayfit. sessions all included in your membership. To book into any of these or even if you want a refresher on a different piece of gym kit speak to a member of the fitness team or reception.
Linking in with summer holidays, are you and your children confident swimmers? If not and you would like a little help to build confidence, or a complete beginner needing some coaching lessons, why not join our swim school or have a couple of 1-2-1 lessons with one of our highly qualified swim instructors?
We also intend to run week long intensive swim courses, 5 days of lessons at the beginning of the summer holidays. Keep an eye out for information at the end of June for dates and times.
The Spa works have gone to plan and the whole area has been refreshed alongside some major building works behind the scenes to make sure the area remains safe for members to use. We hope you like it and thank you for your patience whilst the works were carried out.
Health and regards,
James Sandercock and your Roko Portsmouth Team
Member Offer

If you are outside your initial contracted membership period then you can re-commit for 12 months and get 1 free child membership per adult member.
This offer is available on Full Results memberships only and full terms and conditions can be found in club.
Group Fitness
Save the Dates
The next round of Les Mills launch dates will be 5th - 7th July. More information is to come nearer the time. The club will be running launch party classes throughout these dates.
Booking Policy
Over the past few weeks there have been many people asking what the booking policy is for the group exercise classes and how far in advance classes can be booked.
To clarify this, all classes can be booked by members 8 days in advance from 9pm onwards online via the app. If booking in person or over the telephone then members may only book from 7 days in advance from the time the club opens.
Cancelling classes, members must give at minimum of 2 hours prior notice to the club either by telephoning the club or cancelling via the app. If a member repeatedly does not provide the club with this required notice or repeatedly fails to attend a booked class then their booking rights may be withdrawn for a 14 day period. (Please note you must swipe your membership card at the reception turnstiles in order to record attendance to a class.)
Bring a Friend to any GRIT class this month!
For the month of June you can bring a friend for free to any GRIT class as we all know that working out with friends is fun and much more motivating. To book your friend's place into the class please call the club on 02392 657 799.

Class updates
Tai Chi on a Tuesday at 10.25am has moved to Studio 2
New classes
Tuesday 10.35am BodyBalance
Sunday 10.30am BodyAttack
Squash News
Squash Coaching
Squash coaching sessions are now available with our resident squash professional Glenn Brighty. For further information about coaching sessions or joining our squash league and squash team for Roko Portsmouth please ask at our main reception desk.
Club Lounge
Save some money off your next hot drink and also help save the environment. We will now be offering a discount on all hot drinks if a member uses their own re-usable takeaway cup. We have also sourced some great Roko branded cups if you haven't already got one which when purchased from the club lounge your first hot drink in it is on us!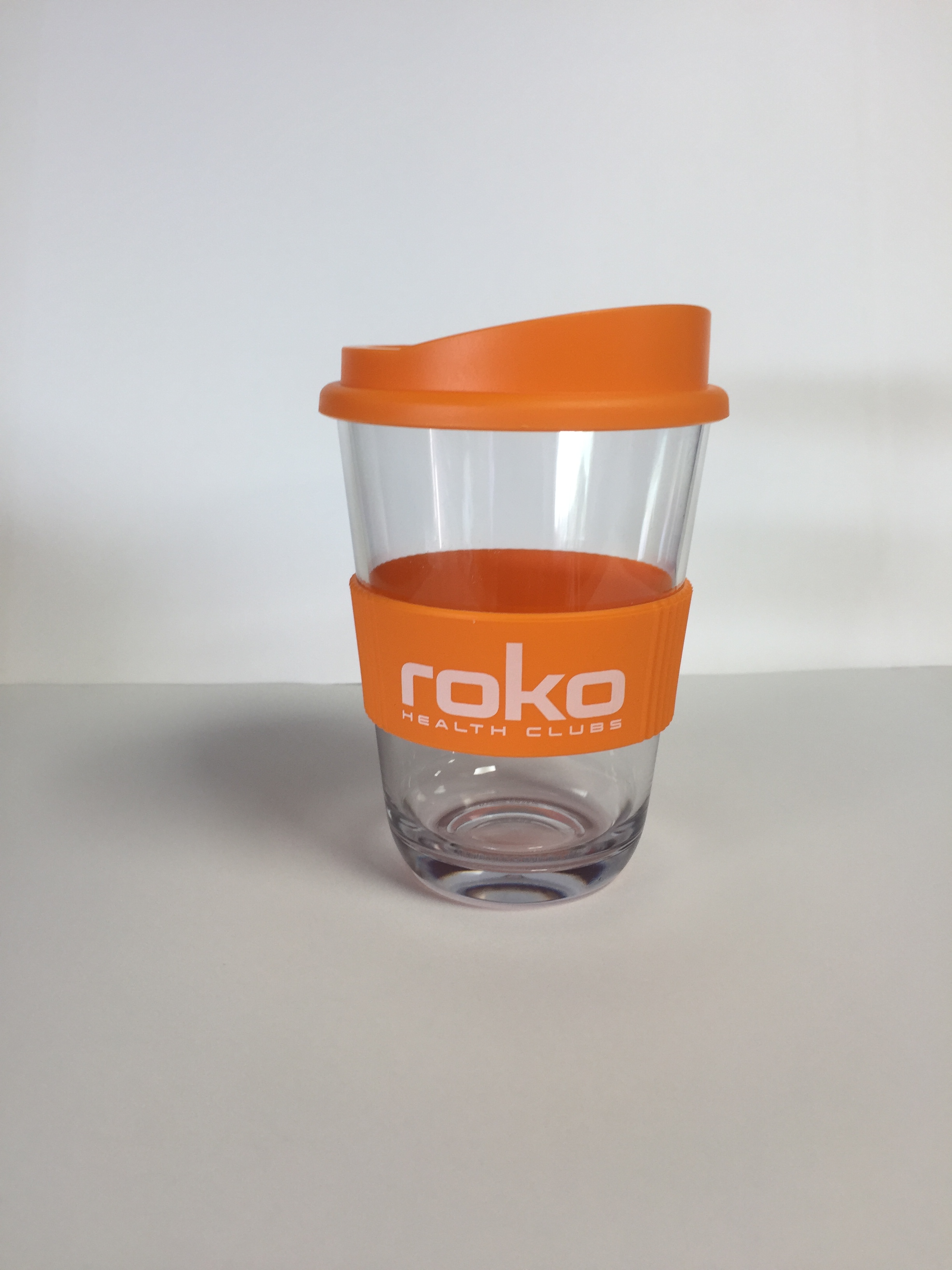 Special offer for members on Function Room hire
Book your function with us here this month for any date in 2019 and pay no function room hire. (Minimum bar spend of £850)
Give us a call on 02392 651 400 and ask to speak to our function co-ordinator or alternatively ask at reception on your next visit to the club.
Junior Activities News
Our classes have been updated with new content and equipment
For the new timetable the below classes have been updated. Make sure you pick up a kids activity timetable from reception and please book your children's places for the classes to avoid disappointment.
Kids Yoga –Gentle breathing exercises and stretches to help the mind and body relax through story telling from some your children favourite films such frozen, Pokémon star wars, wizard of OZ and many more 3 years +.
Kidz Dance –This fun, exciting dance class is suitable for all ages and abilities – with funky moves from all styles of dance. Get down and groovy with the lovely Charlotte!
Kids Circuits: A Variety of stations set around the room for all abilities. Each station has an easy, improver and harder way to do it to ensure it is fun and challenging for all ages. Ages 5-11 years. This class is aimed to improve your children functional skills and cardiovascular fitness.
GET ACTIVE: is 45 minute fun filled class. Filled with short mini games to improve your chidden social, fitness, co-ordination and functional skills.
Swimming News
Whether you're an adult or child, want to learn to swim or improve your stroke- Roko offers a variety of 1-1 or group lessons to both Members and NON-Members.
The swimming programme is delivered by professional, highly trained, motivated teachers who are passionate about teaching swimming. With all our classes being in either our 20m indoor pool or children's splash pool; we are able to offer to a wide range of ages and abilities; including:
Parent &Toddler (1-3 yrs)
Parent & Toddler advanced (3yrs+)
Junior ASA Swim Programme, levels 1-12 (4yrs+)
Adult beginner, improver & advanced
1-2-1 Lessons for all ages
Roko are very proud to offer a structured awards scheme enabling your child to Progress from beginner to advanced levels; continuously assessed through our ASA programme.
For more information or to BOOK your swimming lessons today: Call the club on 02392 651 400
Swim by DD
You can now spread the cost of your swimming lessons with swim by direct debit at Roko. Ask at reception for more details.