6th June 2017 | Portsmouth
Manager's Welcome
In the newsletter this month I am pleased to let you know that we are launching rok-x classes to the gym floor, adding changes to the studio timetable and re-launching an improved junior activities timetable. Mid-June we are looking to trial moving to a paperless system with our time tables as we move to improved club displays and the use of PDF files on our web page. More details to follow in club.
And don't forget our limited edition Roko hoodies, on sale now.
Have a great month
Alun Davies and your Roko team.
Member Referral Offer Continues
Refer a friend who joins Roko and YOU BOTH receive an Elemis pro-collagen kit worth £38.70 Click here for details and to refer a friend.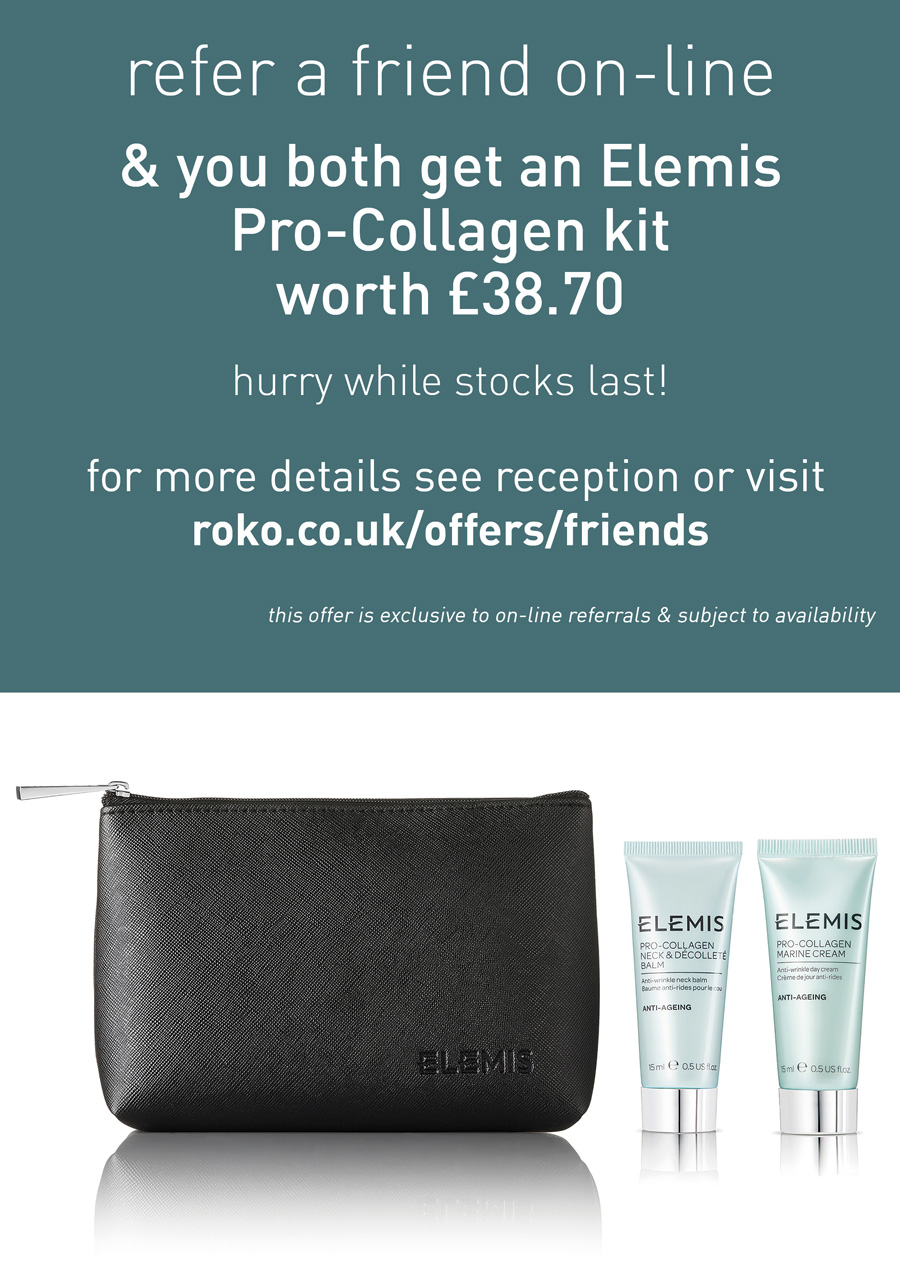 Fitness News

New to the gym floor! rok-x are half hour functional training classes for all ages and abilities. You only need half an hour to have a fantastic all over body workout!
When attending these classes please ensure you are already warm so you can make the most of the session and take the time to cool down and stretch if the instructor does not add this to the programme.
There are twelve rok-x sessions a week coming to the gym floor from June, please check our online timetable or the gym noticeboard for details. Sessions include body-x (weight bearing circuits), ww-x (an introduction to weights for women), plyo-x (plyometric circuits), strength-x (using weighted equipment) and stretch-x (an opportunity to properly stretch out).
Please ask a member of our Gym Team for more information. We hope to see you on the gym floor soon for one of these sessions. Just turn up and join in!
Throughout June and July we will be running a 45 minute Bodystep class on Monday evenings at 19:30.
WHAT IS BODYSTEP?
Bodystep is the energising step workout that makes you feel alive! Using a height adjustable step, cardio blocks of work push fat burning systems in to high gear followed by muscle conditioning tracks that shape and tone your body.
In a typical class you will:
*Increase strength and endurance
*Improve agility and co-ordination
*Improve heart and lung fitness
*Burn calories for a leaner body
*Improve your core strength
*Improve your bone health and density
Come and join Kerry for your energy filled Step workout, beginners welcome! Kerry also runs a step class on a Friday morning at 9:30.
If you have any queries or feedback on out Group Exercise timetable, please email Achase@portsmouth.roko.co.uk
Limited Edition Roko Hoodies
Feel Inspired with The Limited Edition Roko Hoodie, available for £29.99 from Reception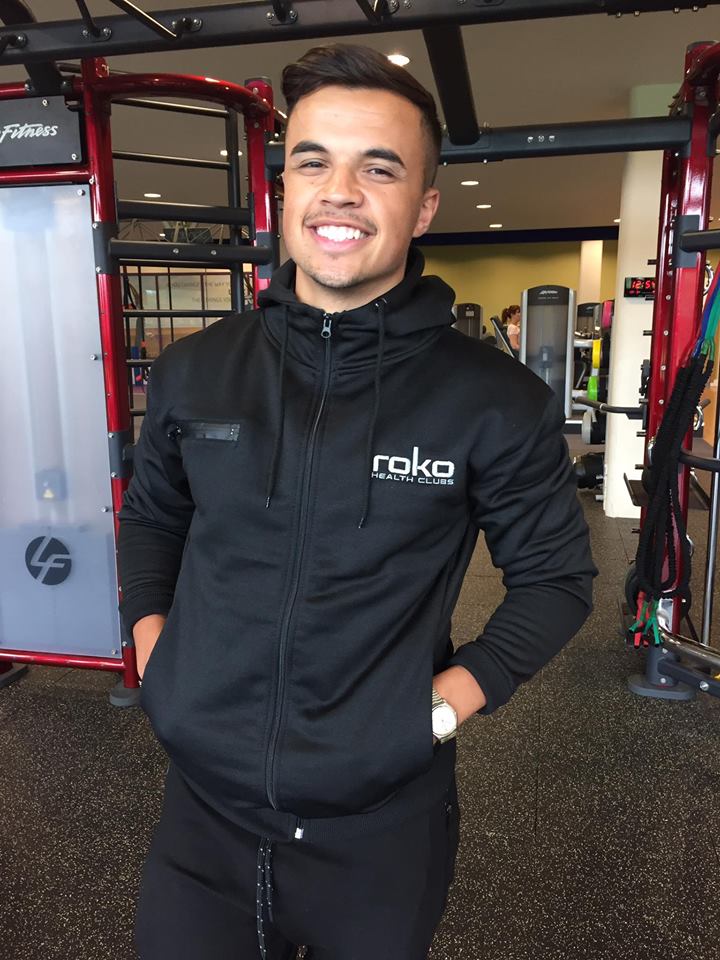 Member Feedback
You said, we did
Can you improve the tennis courts in time for the summer?
I am pleased to say that our Grounds team have spent several hours clearing and tidying the courts and have replaced the broken nets. We will be repainting the lines this month and getting some wind breakers for the fences. The plan is to allow courts to be booked for up to two hours but you will require a code to access the courts – Tennis is free to members and you can pay £5 for your guests,
We have noticed that locker keys are not in all the lockers and that members are taking the keys home can you put up signs?
We have just completed an audit of the changing rooms and have ordered 60 additional keys and 16 new locks for the lockers. I would like to remind members that if you lose your locker key there is a £5 charge that will be added to your account at the end of the month if we are unable to find it in club. I would aslo like to make you aware that lockers will be checked in the evenings and any items found will be removed from the locker and held for 5 days before being sent to charity. So please take all items home each night and leave your key in the locker
Personal Trainer Profile
Craig Williamson – Plain Sailing Fitness
I have a background in Sport and Exercise Science, having completed a BSc in Exercise and Sport Science at Exeter University and a Master's Degree in Exercise Physiology at Loughborough University. I worked as a personal trainer during this time and then went on to work with sports teams; in the strength and conditioning department of the Land Rover BAR America's Cup team and as Sports Science Lead for the British Youth Sailing Team as well as conducting exercise physiology research. I spend most of my spare time competing at a national level sailing a Laser dinghy, which is one of the Olympic class boats.
Now based out of Roko Health Club, I am offering personal training that is suitable for anyone, from athletes or people working towards sporting events to those looking to improve their health and fitness. Sessions can be one to one or as a small group and the program will be tailored to help you achieve your goals. As an introductory offer, I am offering a free personal training trial session, which is a chance to discuss your goals and have a trail training session.
For more details visit www.plainsailingfitness.co.uk or visit the facebook page.
To book a session call 07453107248, email craig@plainsailingfitness.co.uk or come and speak to me at Roko.
Club Lounge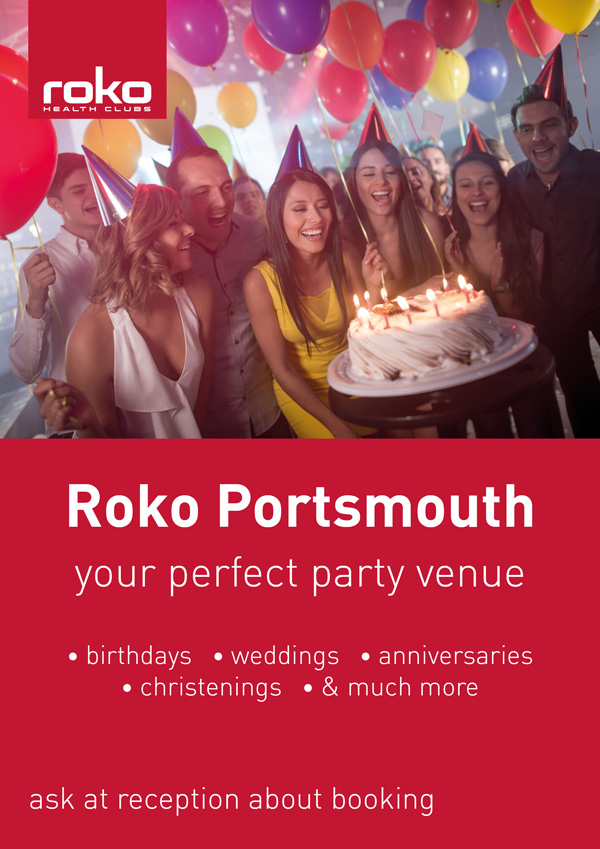 Children's Activity News
NEW JUNIOR ACTIVITY CLASSES
Starting week commencing 5th June 2017- Our Junior Activities will have extra classes available. New classes include ACTIVE FOOTBALL, ACTIVE GAMES, DANCE STARZ and ACTIVE RACKETS.
More junior activities across more days. PICK up a NEW timetable now!
Make sure you book into ALL junior activities- as classes are now reaching full capacity and anyone NOT booked will unfortunately have to be turned away if the class is full.
Swimming News