4th January 2017 | Portsmouth
Manager's Welcome
May I take this opportunity to wish you all a very Happy New Year.
We have made many changes to the club in 2016 to really improve your leisure experience and those changes came as a result of the member Forums that took place when I joined the club in November 2015 and the comment cards received during the year.
From the feedback received, You asked for Improved showers, Gym upgrade, Improved cleaning of the club and improve maintenance and redecoration of the club – I believe we have been relentless in making these changes happen and the club is looking really good as a result of the investment and team commitment we have made. With the recent price decrease offer for 2017 I believe the club is now exceptional value for Money. So it is now time to go again…. I would like to hold two member Forums in January to understand what improvements you feel we still need to make to further improve your leisure experience this year. I am really interested to see how you feel we can improve our service levels and encourage more members to experience group exercise classes at the club.
The Forums will be held in the bar lounge on the following dates, Please register your name on reception if you would like to be involved.
Wednesday 18th at 6:30pm
Friday 20th at 11am
May I also take this opportunity to thank those who took part in the forums last year, your feedback and support is very much appreciated.
Alun Davies
General Manager
Member Referral Offer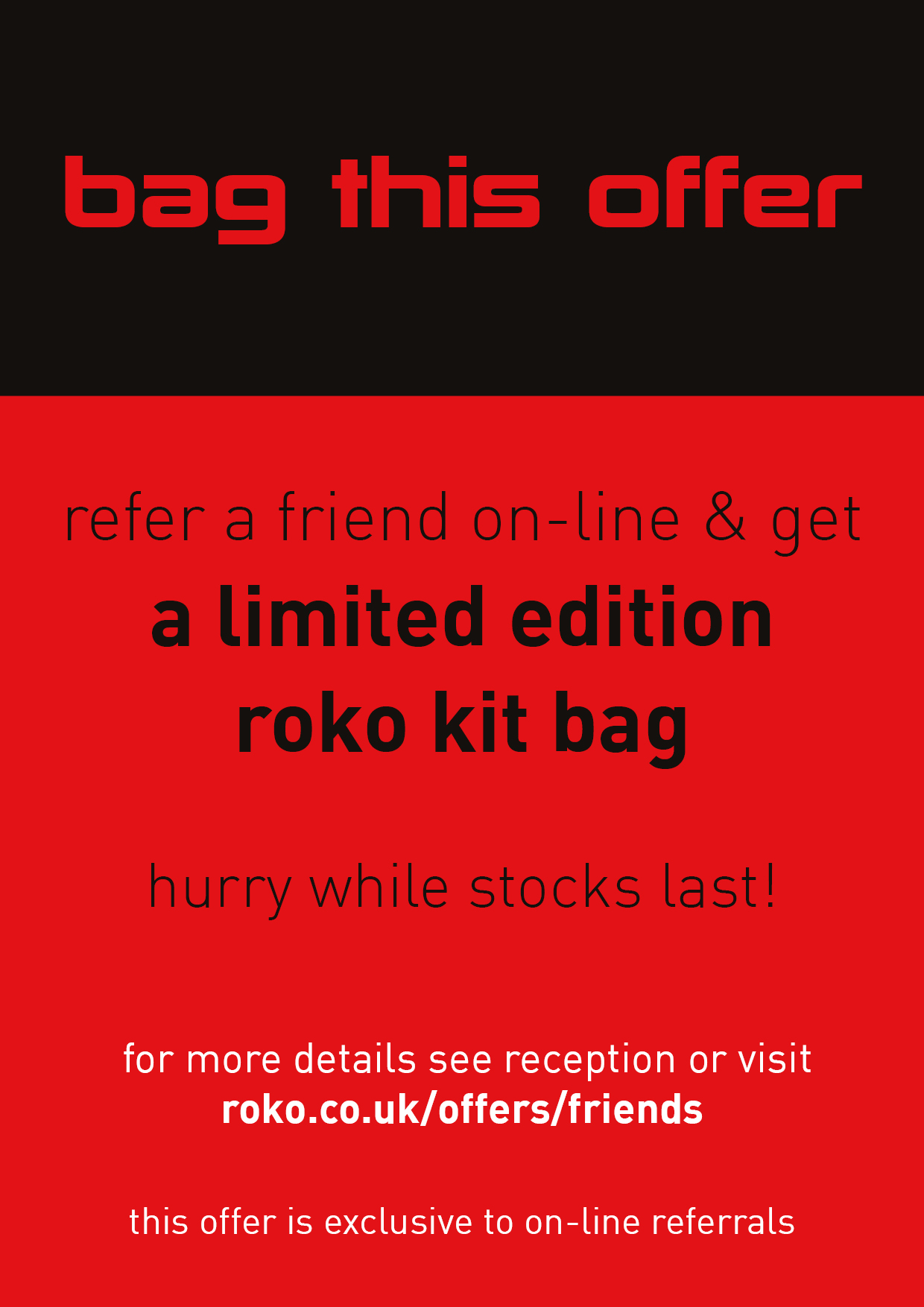 Club News and Events
Thank you to everybody who got involved in our 'Give a Gift' Campaign. We had an amazing 250+ presents donated to the campaign, which were donated to Queen Alexandra Hospital Children's Ward, The Salvation Army, Help 4 Special children and The Rowans Hospice. Fantastic work by everyone involved and especially to the members who did a 4 hour Spinathon- Thank you.
FITNESS NEWS
Happy New Year from all the Fitness team!
Now's your time to make that change, a fresh start and new goals to be set. At Roko we have re-invented our fitness path so get the most out of your membership and help you achieve your goals.
Let's kick start the New Year together!

Your rokofit. is formed of gymfit., classfit., swimfit. and stayfit. These sessions are designed to give you a personalised start to your time with us in the areas of the club that are most relevant to you, and also to keep you motivated and engaged throughout the life of your membership. Depending on your interests you may choose to take part in one or more of the rokofit. sessions.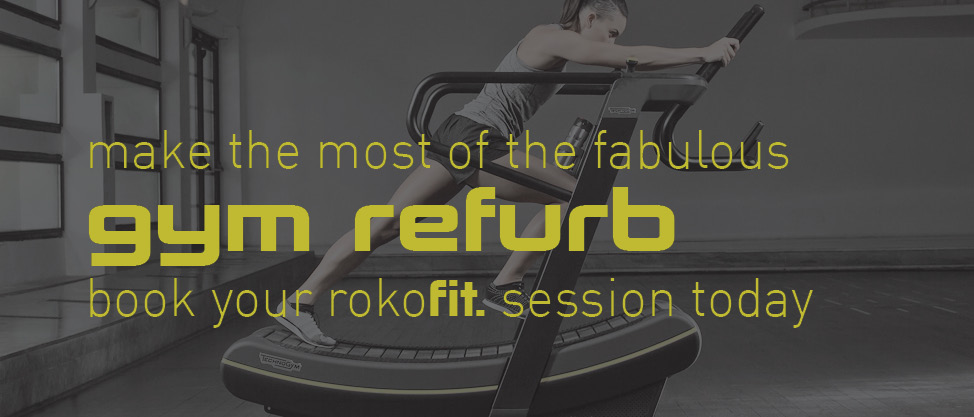 book your rokofit. session now
to make the most of the gym refurb and hit your January resolutions hard
The amazing gym refurb is now complete. It's a really exciting time but you may be feeling a little unsure about all the changes and new additions. Well this is where your rokofit. can help you. You can book a stayfit. session to get instruction on how to use the new kit. It will be you and a member of the fitness team, together on the gym floor for half an hour to get a run down on how the new kit works and how you can best benefit from it.
So book your rokofit. session now and really hit your resolutions hard!. Book at reception next time you are in, or enquire on-line by clicking here.
Your Gym Refurb
We have created new specialised fitness zones, including Performance and Synergy, enabling you to get more variety and results from your workouts. We have also reshaped and enhanced other areas with new equipment within Functional Training, Free Weights, Hammer Strength and Cardio.
For full list of new equipment click here
Personal Training with Antony Pink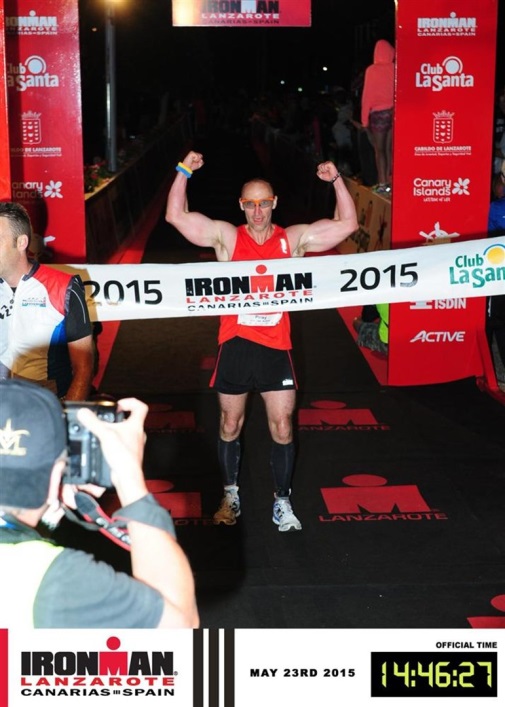 Antony Pink
Premium Professional Coach/ Trainer
NEW FOR 2017
No more one size fits all training plans, no more cookie-cutter diets. This is why we created DNAFit in the first place, and this is why we're still the market leader today - we use our simple saliva swab to help you unlock what's been inside you all along. Cutting-edge science, taken seriously.
Antony Pink is kick starting 2017 with his NEW DNA tests for Diet and Fitness programmes.
NEW GYM, NEW YEAR, NEW YOU Offers available; Including 1-1 sessions, Group sessions, Gym Floor boot camps with Roko's new equipment, Body Composition tests, Diet plans and so much more.
Antony is also the first in this country to have gained qualifications in Youth Strengthening and Conditioning. He looks to starting youth classes in 2017 to help coach Junior members into a safe fitness programme.
For more information on , Please contact Antony on:
Email: Antony.Pink@yahoo.com
Or Text: 07920842390
Or Facebook: www.facebook.com/PINKFIIT
Club Lounge
This December we saw a fantastic new refurbishment of our club lounge. Come and have a Costa coffee and relax in your Club Lounge.
Group Fitness
CLASS TIMETABLE
Please remember to pick up your January timetable to be aware of any changes. For all class queries and feedback please email achase@portsmouth.roko.co.uk
CLASS LAUNCHES
The Les Mills launches are happening at the beginning of January, lot of exciting new choreography is coming our way!
LES MILLS GRIT
The Les Mills Grit releases will be with us on Saturday 7th January, with these special sessions:
12:30 Grit Strength
13:15 Grit Cardio
14:00 Grit Plyo
These sessions can be booked from Monday 2nd January. For more information on Les Mills Grit, please visit our Facebook page 'LES MILLS GRIT at Roko Portsmouth'.
BODYPUMP 100
As this is a big release, there is a global release date of Saturday 14th January for BodyPump 100! Join is at 13:00 on this day for a special launch with a few added surprises! Bring your energy and January enthusiasm with you!
All the other Les Mills releases will also be brought to you on this day as follows:
08:30 BodyCombat
09:30 BodyJam
09:30 BodyStep
10:30 BodyBalance
11:00 BodyAttack
13:00 BodyPump 100
These can be booked from 13th January, with the exception of BodyPump 100 which can be booked from Monday 9th January.
For more information and to be kept up to date please 'like' the Roko Portsmouth Facebook page!
Swimming News
What are the benefits of having swimming lessons here at Roko?
*Maximum 6 per class (10 per parent/Toddler)
*Siblings or friends of different abilities can swim at the same time
*Structured awards scheme enabling your child to progress from beginner to advanced levels
*The swimming programme is delivered by professional, highly trained, motivated teachers who are passionate about teaching swimming
*All swimmers are continuously assessed through ASA programme and badges are awarded when achieved
*Priority booking system for existing swimmers
*Heated 20m indoor pool and children's splash pool
We are now taking bookings for the next 10 week course commencing week Monday 2nd January 2016. Please book your classes at reception or call 02392 651 400
Speedo Here at Roko
We have a wide variety of Speedo items for Sale at Reception for all our swimmers from Child to Adult. Prices range from £5 to £34
More sizes available
Ask Reception for more details
Children's Activity News
Our Junior Activities Programme will be re-starting Monday 9th January 2017. With activities: Baby Ballet, Rugby Tots, Floats and Fun, Karate all on the timetable- Make sure you pick up the NEW TIMETABLE TODAY!
KIDS PARTIES AT ROKO
*Subject to availability. This package is based on 10 children attending