7th February 2018 | Portsmouth
Manager's Message
With the New Year's resolutions firmly in place and 2018 fitness and health goals set, February is the time to build on the momentum and create good exercising patterns.
A change of exercise can really benefit so if you are a gym user why not try a circuits class or a game of squash this month? And if you are a class user why not book in for a free roko.fit gym session with our qualified instructors or move your workout to water with an aqua class or a swim?
There is plenty to experience and the change could just be what you need.
Have a great February
Alun Davies and your Roko team
Member Referral Offer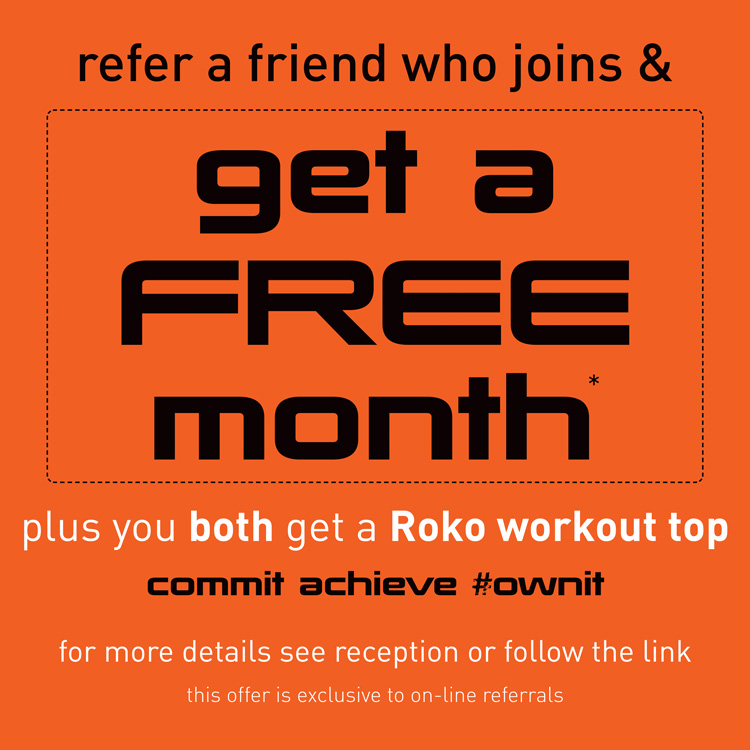 You are more likely to achieve your fitness goals with a workout buddy!
So introduce a friend to Roko and you'll both benefit from the additional motivation that you will provide to each other. PLUS, when you refer a friend right now and they decide to join, then we'll give you a FREE MONTH'S MEMBERSHIP plus we'll give you both a limited edition Roko workout top.
Simply click here to refer your friends on-line and we'll contact them to arrange their personalised tour.
Win 2 FREE PT Sessions Via Facebook

Roko Member Competition:
Upload your best Roko gym photograph, video or selfie and tell us what you love about your workout, tag Roko in to your post and use the hashtag #LoveMyRoko for your chance to win 2 free PT sessions. Visit our Facebook page to read more.
T&C's: New PT clients only. Competition closes 14th February. Winner will be drawn and notified on 15th February. PT Sessions must be redeemed by 15th March
Fitness News
Les Mills Launches
Well done to everyone who attended our LES MILLS Launch in January. The new programmes are now in action across all our classes; so come and try the new programmes today.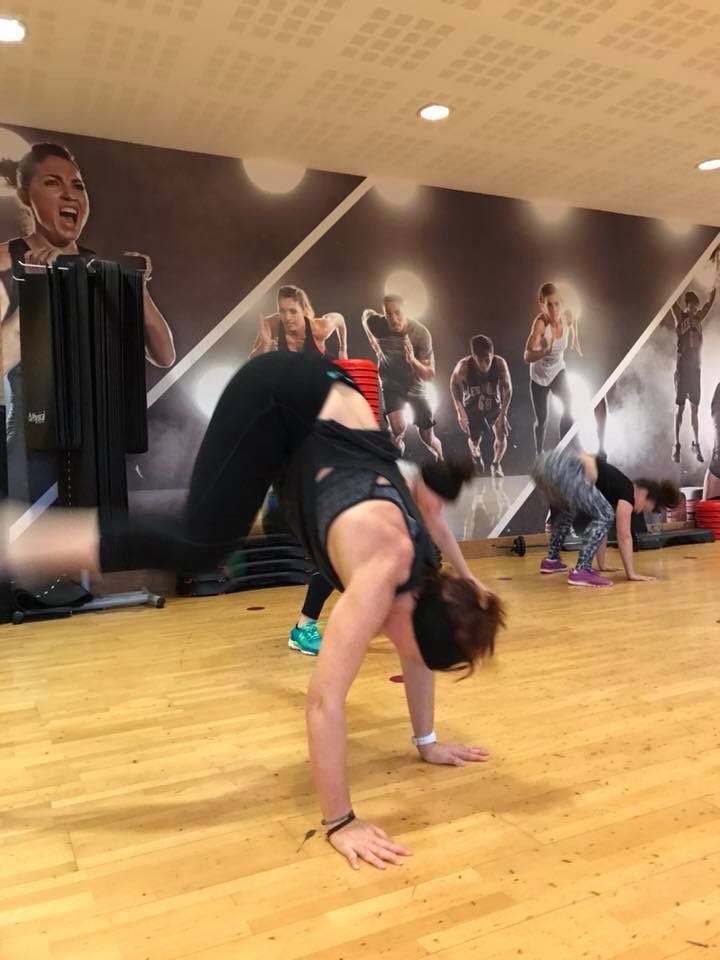 rok-x
If you fancy trying something a bit different to compliment your gym workout; why not try one of our rok-x classes? These are 30 minute classes that are held on the gym floor for all ages and abilities:
| | | | |
| --- | --- | --- | --- |
| MONDAY: | stretch-x 07.15-07.45 | body-x 13.00-13.30 | circ-x 19.00-19.30 |
| TUESDAY: | circ-x 06.45-07.15 | circ-x 19.00-19.30 | |
| WEDNESDAY | circ-x 12.30-13.00 | circ-x 18.45-19.15 | |
| THURSDAY | stretch-x 17.15-07.45 | body-x 10.00-10.30 | |
| FRIDAY | plyo-x 18.00-18.30 | | |
| SUNDAY | ww-x 10.30-11.00 | | |
you said, we did
We are currently experiencing faults with the drains externally that are returning odours into the club. We are currently working with two drains specialist to resolve this and will do all we can to minimise this until a fix can be made.
This month we will continuing to paint the club, fix upholstery in the gym, fix glass works in the gym and replace all the hair driers in the changing rooms. We are also conducting some behind the scenes fixes to further improve the water quality to our pools.
Children's Activity News
Due to popular demand, Sh'Bam family session (Parent and 9+) will be on EVERYFIRST Sunday of every month starting Sunday 4th March 2018.
This class will be available to book from 8th February 2018- spaces are limited so book your space.
GET ACTIVE with Tayshia and Yas is on every Tuesday 4.15-5pm for ages 5-11 years. FREE to members and just £3 to non members. Remember to book at reception to ensure your space.
DANIELLE's Teen BOOTCAMP for ages 12-16 is on every Friday 4.45-5.15pm. Book at reception and meet Danielle on gym floor.
Swimming News
Some spaces still available in our swimming programme- enquire now at reception for more information.
The next block of 10 sessions will be starting in March 2018.
Club Lounge
To book your function with us, enquire at r.jordan@portsmouth.roko.co.uk or call 02392651400 and speak to Rebecca Jordan.