1st September 2016 | Nottingham
Manager's Welcome
Come on then, own up, who stayed up until the early hours to catch all the Olympic action?! With so much physical triumph and effort on display it's genuinely quite emotional at points sharing in people's victory, knowing that the years and years of hard work leading up to this point have paid off.
On the other side of the inspirational shows of physical and mental fitness is the realism. There's so much talk of success, chasing a dream and a gold medal, but we also get to see when it doesn't quite go to plan. But actually, that that is ok. That not everyone gets it perfectly right, right first time, or right all the time. People have highs, lows, wins, and losses. Not everyone can be a winner, and winning is different to everyone. Look at Greg Rutherford...Michael Johnson said Greg will feel as if he's lost the Gold not won the Bronze medal. But to us, he's WON a BRONZE medal. He is the third best person in the world. And that's incredible. The athletes have done incredible things and won, and others have done incredible things but fallen short of their expectations, both of themselves, and of others. But they still don't stop, don't quit, don't throw in the towel. They go back to the drawing board, re-assess, take some time out, re-align, then get back to work again.
Athletes rise and fall, just like us mere mortals. Except they do it in public in front of millions. We don't, yet we don't choose to push for our own personal success despite the risk being so low...You choose your fate, yes people are watching, but so what, people that criticise are only jealous that you tried and they didn't.
So continue to carve your success and be inspired by the Olympics and its legacy.
Julie Bowley
General Manager

National Fitness Day on the 7th of September is the biggest and most visible annual celebration of physical activity.
To help celebrate it, we are having a club open day all day where everybody is invited to get active for the day.
View our event at https://www.facebook.com/events/1814052988813946/ to register your interest.
Roko will be holding challenges to get More People, More Active, More Often. These will include:
- One Million kg Lift Challenge in the Body Pump Class 6 - 7pm.
- Fitness Testing – Strength - All day… Challenge your strength with these maximum output tests by lifting your heaviest deadlift and/or heaviest back squat.
- Fitness Testing – Cardio - All day… Challenge your cardio fitness with these maximum output tests… Fastest 250m, 500m and 1000m row; Fastest 1km and 3km run on the treadmill.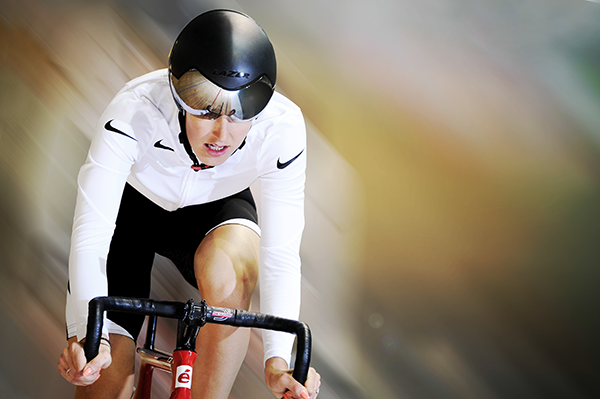 EXCLUSIVE ROKO MEMBER COMPETITION
Velodrome Day with Dani King
Win a free hands-on cycling experience with Dani King - Olympic, European and three-time World Champion...

Simply comment on our Facebook post stating why you should win this fantastic Velodrome Experience Day to be entered into the prize draw. Roko members only.
The Day: Monday 26th September 2016
At: The Wales National Velodrome, Newport, South Wales
Arrival: 0930
On the track: 1000 – 1200
Followed by: Q & A session with Dani at local hotel venue
Arrival: 1230
Complimentary lunch: 1300
Finish: 1500
T&C's: Competition only available to current Roko members. You must be a keen cyclist and be available to take part in the whole day on Monday 26th September 2016. Track bike and helmet will be provided; you will though need to bring your cycling kit including gloves. The day is for 1 person only, unfortunately no other guests can attend. Travel and accommodation is not provided as part of this competition. The winner will be announced on Monday 12th September 2016.
Club News
Membership Information
With summer well and truly here, why not add your kids on to your membership from only £9.99 per month per child.
Terms and conditions apply. Please speak to a member of the membership sales team for further information.
Premier Partners
Being a member at Roko Nottingham is so much more than just having access to our fantastic facilities, it also gets you some great deals with local businesses. Here is a quick breakdown of what is available to you, for full information look on our website or ask in club.
Tiny Teddies Day Nursery – 10% Discount
Petit Paris Restaurant – 25% off food Mon-Thurs
Grange Print – 50% off all canvas
The Riverbank Bar & Kitchen 20% off food Sun-Thurs
Ruddington Arms – 20% off food Mon-Thurs
The Mud Crab Restaurant – 20% off food Sun-Thurs
Revolution Prints – Free family photo shoot and wall portrait
Ford Sandicliffe – 2 years free servicing and bespoke special offers
Joshua Tree – 10% off all hair and beauty treatments
Alea, Marco Pierre White – 20% off food Sun-Thurs
Ruddington Grange Golf Club – 30% discount on green fees
Latest Premier Partner Offers
MARCO PIERRE WHITE
A stunning steakhouse from one of Britain's most critically acclaimed celebrity chefs, Marco Pierre White's Steakhouse Bar and Grill at Alea Nottingham invites diners to tuck into tantalising steaks, delicious British dishes and sumptuous Sunday roasts.
Sounds good? Our friends at Marco Pierre White have a great offer for Roko Members…receive 20% off the whole bill – including drinks! Tables must be booked in advance either by email to njemson@aleacasinos.com or by telephoning 07802801911
Fitness News
So as the kids prepare to go back to school and holiday time is long gone, we've got plenty in store for you to get back to the club and back on track with your fitness. Alternatively if you've remained consistent then we might have just the thing to change up your routine and give you a new focus.
Our Happy Chakras yoga workshop is about just that, focus. Allow Julie to lead you on a fascinating tour of the body's seven major chakras. These major energy centres can become blocked, weakened or over stimulated by long held tension, experiences and emotion. Using yoga postures, breath work, visualisation and mantra we will begin to clear these pathways and promote positive energetic flow leading to the sense of balance and well-being. You will fine tune your energy with this leisurely Sunday afternoon practice. All with a reasonable level of fitness and health are welcome to join and modifications can be offered to make the work gentler where needed. All that is required is an open mind and a willingness to explore.
The workshop will take place on Sunday 18th September at 2pm – 4pm. There are limited places and we will require payment at time of booking - £15 for members. Non-members are welcome for £18. For more information please visit Julie's website, www.yogalighthouse.co.uk.
Our Autumn timetable commences Monday 5th September and we have some exciting additions for both adults and children!
SWIMFIT
If you are looking for an alternative way to work out in the pool, then try Swimfit. Swimfit provides everything you need to motivate, challenge and support you to reach your fitness goals. It is a fun and effective way to get those results you want, and because water is 800 times denser than air you are most likely to get there a lot quicker than any other workout!
Take part in an instructor led session where your workout will range from 10 to 120 lengths and incorporate different strokes. Swimfit is suitable for all abilities and fitness levels.
Monday 18.30-19.15 (commences 5th September)
Book your place at reception.
RUNNING CLUB
Training from 0 to 5k. If you've set yourself this goal get some extra motivation and coaching by joining our running club. You will be working to a programme to achieve your 5k goal.
Wednesday 18.00-19.00(commences 7th September)
Book your place at reception
Want to try something a little different…..
POLE FITNESS
Pole fitness is a combination of gymnastics performed on or around a vertical pole. The exercises work the entire body by improving strength, flexibility & stamina. The workouts use resistance training, interval training & core strength. Pole fitness is a fun way to burn calories, meet new people, gain confidence & is open to all regardless of ability as any move can be adapted! No experience is necessary, it's a fun class taught by a fully qualified instructor that currently competes nationally.
Wednesday 19.15-20.15
Limited spaces available please book at reception
WIGGLE & GIGGLE
Wiggle and Giggle will commence their sessions from Tuesday 6th September. This is a fun, educational, energetic music and movement class for ages 1-5 years old. Parents and carers will join their little ones in themed music and movement activities. Children have the chance to explore toys based on the theme of the week. Activities help children become more creative and develop a love of music, enhance physical and listening skills and of course work off any excessive energy!
Tuesday 14.00-14.45 (commences Tuesday 6th September) Charges do apply to members but discount applicable.
90 DAY FAT LOSS CHALLENGE
We are also pleased to see a return to the 90 day fat loss challenge which is run by Shaun from our fitness team. Shaun's last group saw a huge amount of success losing body fat, weight and inches and making improvements on the fitness tests which Shaun prescribed as another method of tracking progress.
The challenge this time will see you all the way up to December, just in time for little black dress and party suit season. There are two workouts per week each lasting an hour with measurements taken at the start of the course and progress will be tracked at intervals during the 12 weeks to allow you to remain focused and on track. We've also got a choice of times for this course. Monday's and Friday's are the days with slots available at both 6.30am and 6.15pm, all we ask is that you commit to morning or evening sessions. Bookings are now being taking with the course costing just £105 for the 12 weeks. Speak to Shaun for further information or book in at reception.
NATIONAL FITNESS DAY – MORE PEOPLE, MORE ACTIVE, MORE OFTEN!
September 7th is national fitness day and we're all geared up and ready to help more people, be more active, more often. It's an open day all day so do feel free to bring a friend in to the club but remember if you do want to take part in any classes both of you will have to book in.
We've some challenges that you can get involved in throughout the day to maybe try something new or to push yourself that bit further…
Challenge your cardio output by completing the fastest 1km or 3km on the treadmill. If rowing is more your bag then go for maximum speed over 250m, 500m, or 1000m.
For those of you looking to challenge your strength we want you to complete your heaviest deadlift and/or back squat for the day…just please make sure you warm in to it!
Class goers we've also got something for you…In the 6pm Body Pump class we will be attempting to lift 1 million kilos! Score cards will be issued and don't worry; the maths will be completed for you! For example, if you've used 10kg on your bar, and there are 100 reps then as an individual you have lifted 1000kg. If all 25 participants do the same, that's 25,000 kilos for just one track…Those of you who wish to challenge yourself and push the weight you lift are encouraged to do so, this is a CHALLENGE after all! Rachel and Helen will be presiding and ensuring you are all lifting safely!
EGG-SQUISITE, EGG-STRAORDINARY, EGG-ACTLY WHAT I'M LOOKING FOR…
The humble egg has impressive health credentials. Eating more eggs is a fantastic way to give yourself a health boost.
Eating whole eggs is vital: the goodness of eggs is found in the yolk (containing over 90 percent of an egg's calcium and iron) and the white (containing almost half the egg's protein). If you're not eating eggs regularly, here are ten reasons why you should.
1.Eggs help to improve performance
Eggs have a high satiety index, meaning they make you feel full for longer. One large egg supplies 6g of high-quality protein and a large variety of essential nutrients, with the exception of vitamin C. This is why teaming up a fruit or orange juice with an egg and whole-wheat/low GI bread provides the perfect breakfast to perform well in a challenging environment
2.Eggs can help to iron out problems
Many people with mild iron deficiency experience vague symptoms of tiredness, headaches and irritability. Iron is the carrier of oxygen in the blood and plays an important role in immunity, energy metabolism and many other functions in the body. The iron in egg yolk is in the form of heme iron, the most readily absorbable and usable form of iron in food and more absorbable than the form of iron in most supplements.

3.Eggs improve nutrient adequacy of the diet
The nutrient density of eggs makes them a valuable contributor to a nutritious diet. A study among egg vs. non-egg consumers revealed that the diets of the non-egg consumers were more likely to fall short of vitamins A, E, and B12. Eggs contributed 10-20% of folate and 20-30% of vitamins A, E, and B12 among egg consumers. This study demonstrates the important role one food can play in ensuring nutrient adequacy.

4.Eggs do not increase blood cholesterol
In the 1990s, eggs received a lot of bad publicity due to their cholesterol content of 210mg per egg yolk. Numerous studies have clearly demonstrated the lack of a relationship between egg intake and coronary heart disease.

To put things into perspective, it is important to realise that foods high in fat, especially saturated and trans fatty acids have a far greater impact on heart health than cholesterol in food. Eggs should be recognised as an inexpensive, versatile and easily digestible source of protein.

5.Eggs can help to promote weight loss
Eggs with toast have a 50% higher satiety index than regular breakfast cereals. Several studies have reported that starting the day with an egg based breakfast increases satiety in overweight people and may help with weight loss.

6.Eggs help to promote brain health
Choline is a nutrient that facilitates brain development in the foetus and newborn as well as memory function even into old age. Eggs are an excellent dietary source of choline, and one egg per day will provide 28% of a pregnant woman's choline requirement.

Choline is of extreme importance during pregnancy and lactation when the reserves can be depleted. At the same time, it is the critical period for foetal brain development and lifelong memory enhancement. In experiments with rats, memory function in the aged rat was in part determined by what the mother ate. Mothers, the message is clear – make a lifelong investment and eat your eggs!

7.Eggs help to prevent cataracts and to protect eye -sight
A good dietary intake of eggs, spinach, and broccoli is associated with a significant decrease in cataracts (up to a 20% decrease) and age-related lens and retinal degeneration, the leading cause of blindness in the elderly (up to a 40% decrease).

Eggs are a good source of the antioxidants lutein and zeaxanthin, which play an important role in keeping the eyes healthy. It accumulates in the eye where these nutrients protect against some types of harmful, high-energy wavelengths of light. Getting enough lutein and zeaxanthin is therefore very important from childhood onwards throughout the life cycle.

8.Eggs provide the best quality protein
Protein is one of the most important elements of our diet. Our bodies use protein to build new and repair old tissue. Eggs are champions at providing high-quality protein. Amino acids are the building blocks of protein. Nine of these amino acids cannot be manufactured by the body and must be derived from the diet. A complete protein food contains enough of these nine essential amino acids to promote growth and maintain body tissue.

Egg, milk and meat (including poultry and fish) proteins are all complete proteins, but egg protein is of the highest quality, with a rating of 100. Compared to eggs, milk is rated at 93 and fish and beef at 75. One egg has approximately the same protein content as 30g cooked meat, fish or poultry. And apart from being the most versatile and best source of protein in our diet, it is also the least expensive.

9.Eggs can help to protect our bones
Eggs are one of the few natural food sources of vitamin D, our sunshine vitamin. Vitamin D is essential for calcium absorption and for maintaining optimum bone health. Eggs, therefore, play a supporting role in the prevention of osteoporosis together with dairy products, our main source of calcium.

10.Eggs promote healthy hair and nails
The hair and nails reflect many biochemical imbalances and shortages in the body. Eggs can help to promote healthy hair and nails because of their high content of sulphur-containing amino acids and the wide array of vitamins and minerals.

Many people report faster-growing hair after adding eggs to their diet, especially if they were previously deficient in foods containing zinc, sulphur, vitamin B12 and vitamin A.

Nobody can afford not to have an egg a day!

That's all yolks!!
Reception & Club Lounge
After a very successful trial, we are pleased to announce that we will soon be selling a new range of protein products, including protein flapjacks and cookies. These great bars are packed with 20g of protein and taste great!
Now that the summer weather is here, why not make the most of our newly extended range of alcohol available from the club lounge, it's hard to beat sitting out on the patio with a nice cold beer or a glass of wine in the sun! If you fancy something that you can't see behind the counter, just ask, chances are we do stock it or if we don't we are always open to trying new products!
FUNCTION ROOM HIRE
We are pleased to announce that we are extending the offer for our members to receive FREE function room hire if you book this summer. So to book your Saturday evening of exclusive use of the club lounge area, email ross.mann@nottingham.roko.co.uk . The room caters for up to 110 people and can accommodate DJs and live music acts. Don't wait too long to book, dates are limited!
Swimming News
Roko Swimming Lessons
At Roko you can build confidence, have fun, learn a new life skill & be safe in the water. We have small group sizes and cater for all ages and abilities, from 3 months to adult non-swimmers. Benefit from our experienced level 2 teachers and when you sign up you'll be rewarded with a free swim cap, a day at the club for you or a friend, and a drink on us!
Visit reception or email Jennie on jennie.keast@nottingham.roko.uk
Read more about our swimming programme here:
Unfortunately our swimming teacher Holly left us at the end of August to pursue her teaching career at Sheffield University. I am sure you will join me in wishing her all the very best for the future and thank her for all her hard work. Holly has been a really popular teacher with the swimmers with one little boy declaring to our reception team after his swimming lesson "I think Holly is Beautiful" She has promised to come back and see us at Christmas so do look out for her! Thanks Holly!
Tiny Teddies Day Nursery
Tiny Teddies September Offer
Register your child at Tiny Teddies Roko Nursery and receive 20% off your first month fees.
Tiny Teddies offer Nursery, Crèche, Hoilday care and Before & After school care facilities for children aged 6 weeks to 13years, 5 days a week 51 weeks a year.
Please call Michelle on 0115 9812123 for more information.