2nd November 2016 | Nottingham
Manager's Message
Welcome to November! It's now officially the time that we can mention Christmas without feeling bad about it. Christmas for us is about to come early as by now, you should have heard about our forthcoming gym revamp. We're all really excited about the new additions that will be made to the gym floor and we hope you are too. We've got some more information in our fitness section of the newsletter so do take a look but the most important take away point being, while we can't guarantee no disruption we can guarantee we won't be closing during this period and we will of course keep you up to date with what is happening, when, and in which areas so you can best plan your workouts and training.
For those who like a slower pace, there are still places left on our embracing the winter months yoga workshop which takes place on Sunday November the 6th – a lovely thing to do on a Sunday afternoon. Or why not indulge yourself in the Joshua Tree's festive evening on November 8th?
We've a focus on children in our fitness news this month. Children live in a "hurry up" world and need time to unwind and let off steam so why not try a couple of our junior activities in the next few weeks or if you've a teenager, bring them to the gym for a workout or to one of our classes which allows teens aged 13 and up to join in. The perfect way to get fit as a family!
Fitness, activity and exercising really do help you to become more productive so use this as the month where you can be all smug and turn your productivity into Christmas shopping! And don't forget to keep your eye out in club for more information on when the renovation work will start in the gym.
Julie Bowley
General Manager
Member Referral Offer
refer a friend who joins - & you both get a Roko voucher pack* worth £110
Introduce a friend to Roko and if they decide to join then we'll give you both a Roko voucher pack worth £110. There's no limit to the number of friends you can refer and receive rewards for and we hope you can really benefit from this voucher pack.
But it can only be yours if you refer a friend to us, here's how:
1. Simply click here, refer your friends on-line and we'll contact them to arrange their personalised tour, or
2. Speak to one of our membership team in club who will be happy to help.
Fitness News
We hope that you have all heard and seen in club that we will soon be receiving a well-deserved facelift in the form of new flooring for the gym and lots of exciting new equipment and toys to be played with. We are really pleased to hear that you're enthused about these impending changes but also understand that they will raise questions. So, here we are to put your mind a little at ease and start to look at things from a practical point of view…
At time of writing, we are waiting for proposed dates of works from our contractors and suppliers but will of course keep you up to date. Also at the top of our agenda is to keep disruption to a minimum during fitting and install and keep as many training options open for you as we can.
More information on the fun stuff though!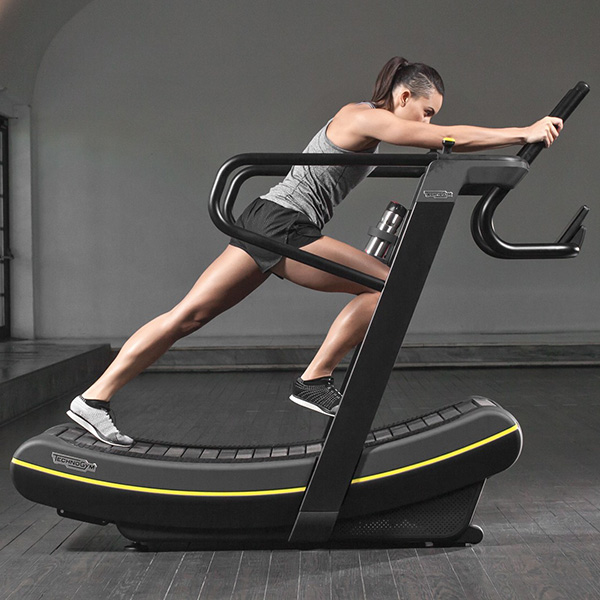 SKILLMILL™ is an effective way to achieve maximum fitness, burn fat and build endurance. Born from Technogym's experience spanning two decades as official fitness equipment supplier to the Olympics, SKILLMILL™ is the first product allowing everyday athletes to improve their power, speed, stamina and agility, and enjoy the benefits of professional sports training in a safe, engaging and effective way. A unique solution offering a huge variety of workout routines to train all the body's energy systems and turn you into peak performers.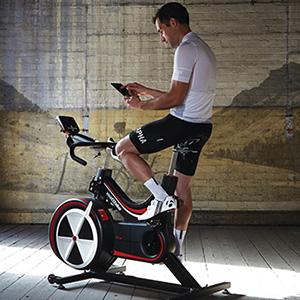 WATTBIKE is an indoor bike designed for cyclists, which replicates the smooth feel of the road and measures your performance with precise, intelligent data. An indoor bike for aspiring riders who are committed to being the best they can be. The Wattbike has been designed in partnership with Olympic cyclists to accurately replicate the feel of the road. Combine this with the fully adjustable Wattbike set up for the smoothest, most comfortable ride of any indoor bike.
Who likes lifting?! There will be two lifting platforms AND a power rack. We've not forgotten the Olympic bars or plates either...an additional 315kg to be precise. Time to get practicing those Olympic lifts!

Add some dynamism to your workouts with soft plyometric boxes at varying heights to challenge your power. Forget mucky tractor tyres, we've got TIYR! Perfect for flipping, dragging and building all over body strength, and to perfect your speed...there will be a track! Sprints, bear crawls, farmers walks, handstand walks...Ready, Steady, GO GO GO!!

The Synrgy XL Mix Rig creates transformational and inspiring functional fitness experiences for dynamic small group training, or for exercising alone. SYNRGY360 allows almost limitless functional training options for your own workouts so you really can spice up your routines (We're most excited about the monkey bars!!)

Did you know that rowing works 9 major muscle groups - quads, hamstrings, glutes, lats, core, shoulders, triceps, back and biceps? It is the ultimate cross-trainer and rowing has been long renowned as the perfect aerobic exercise. The new Row GX Trainer enables high calorie burn within a low-impact, total body workout. Its "Fluid Resistance" technology delivers a smooth and natural feel, and it allows for easy resistance adjustments to accommodate a wide range of users. And we're getting some!!!

Octane are one of our new fitness partners and will be supplying us with their unique zero impact equipment; the zero runner is the treadmill reinvented replicating the action of walking or running without the impact. The LateralX combines eliptical and lateral movement that can build stamina, muscular endurance and coordination. Finally the XRide provides users with 343% more activity in their glutes, produces 22% more mechanical power and burn 23% more calories than when using a recumbent bike at the same exertion level. That means better results for you. And the handlebars allow you to incorporate upper and lower body strength training...you will love to hate it!

Working out with a heavy bag increases your strength and balance, improves your mood and can strengthen your heart as well...all achievable on our 4 station boxing frame! Who is looking forward to taking some stress out on these bags?! (Yes, there will be bags!)
Active Kids are Happy kids!
This month we're turning our attention to kids and getting them more involved in sports, exercise and being active. Our kids live in a world of technology both at school and at home. There seems to be a noticeable increase in the amount of pressure that is placed on our children when they are at school and often when they return home they still have school work to do. As the nights start to draw in it can be really easy to allow them down time by spending time on their iPad, iPhone and laptops, very easily done as parents.
Here at Roko we want to keep everybody in every family moving! So how about taking a look at our junior timetable? We have some exciting junior classes that have been introduced over the autumn.
AcroCheer every Monday at 5pm – 5.50pm. Bring the kids along to this fun, non-competitive session that involves routines that would make a cheerleader proud! Fun and simple routines for all levels of fitness.
Kid's Yoga every Wednesday at 4.15pm – 5pm. Get the kids exploring yoga moves in a fun way with our new instructor Kathryn. It's a great way to mobilize and strengthen joints when they have spent a considerable amount of time sat at their school desks!
Whilst the kids are being looked after why not get a sneaky session in the gym or pool?

Fitbody Families, every Sunday 10.00am – 10.45am. Come rain or shine get the whole family working out together. Circuit style training outside or on the gym floor.

Besides enjoying the health benefits of regular exercise, kids who are physically fit sleep better. They're also better able to handle physical and emotional challenges — from running to catch a bus to studying for a test. Kids who are active will:

*have stronger muscles and bones
*have a leaner body because exercise helps control body fat
*be less likely to become overweight
*decrease the risk of developing type 2 diabetes
*lower blood pressure and blood cholesterol level
*have a better outlook on life

These are just a sample of our classes available to our junior members and don't forget your teens! There are some classes on our group exercise timetable that teens aged 13 and up can participate in with your supervision and from the age of 12, the gym can be used either with or without your supervision (a youth touchbase should have been completed and the teen should have been issued a yellow wristband which should be worn to gain access to the club). For more information on classes for our junior members please pick up a timetable from reception.

And if you are considering adding your children on to your membership please speak to one of our sales team for more information on our family memberships.
Yoga Workshop
November in the club welcomes another of our yoga workshops which have proved popular since their inception last year. Bookings are now being taken for you to join Jade on Sunday 6th November for her Embracing the Winter Months workshop. This uplifting yoga workshop will teach you techniques to keep you happy, healthy and warm through the colder months. It'll be a playful yoga session with dynamic, energising (and warming!) sequences, breathing techniques to build heat and a cosy relaxation to help you embrace the cooler months. You'll leave feeling invigorated and ready to beat the winter blues. Please do bring a warm jumper or a blanket with you to keep you comfortable during the relaxation phase of the class.
While Jade is not one of our regular yoga instructors here at Roko, do not let this sway your decision to join in; Jade is an advanced yoga teacher with 500 hours of Yoga Alliance teacher training in hatha, vinyasa and yin yoga. She is passionate about sharing the physical and mental benefits of yoga practice. Jade has taught yoga at retreat centres all over the world and is now based in Nottingham, where she has founded Jade Lizzie Yoga. Her classes are energising, uplifting and full of precise alignment cues to keep you safe in your practice.

Increasing our offering of holistic workshops, Yoga favourite Julie will be back on Sunday 11th December to help you enjoy a Karma Calmer Christmas. Whether you love or loathe Christmas we can be sure of challenges ahead. The physical body begins to fatigue with the demands and excesses of the party season; the emotional body becomes depleted through the lack of daylight and falling temperatures and the energetic body sizzles and jangles with the increasing excitement.

All is not lost. Chill out and recharge your energetic battery with this soothing and grounding yoga practice. Enjoy the unwinding of the body and the release of tension and stress. Open your heart with flowing 'be kind to yourself' slow flow yoga. Relax and recharge with yoga nidra (yogic sleep)

Serve yourself well. Soothe your jangling nerves and be a 'Karma Calmer' Yogi

This course will be available for bookings later this month. Look out for more workshops and on-going yoga based courses coming soon! If those ideas of warming yourself from the inside out or having a wonderfully calm Christmas haven't talked you in to signing up for a workshop, take a look at Jade's top 5 reasons to attend one…

"I've been a fan of yoga workshops for a long time, and recently my obsession has reached new levels. 2016 has been the year of the yoga workshop for me – I've been on a mission to attend and teach as many workshops as I can. Why? Here are my top five reasons to go to a yoga workshop:

Yoga workshops have a specific focus. Whether that's improving your handstands, exploring meditation, or learning how yoga can help you cope with the colder months, with yoga workshops, there's a clear and honest objective. Even when you go to a yoga class led by a teacher you love, there's no guarantee that they'll cover the thing you're curious to know more about. When you choose a workshop though, you know exactly what you've signed up for and can make sure it's something you're into.

Yoga workshops deepen your learning. Unlike in a 60 or even 90 minute class, yoga workshops give you the luxury of dedicated time. There is time to get proper instruction on a topic, to have it demonstrated and explained fully, then to try it out for yourself. Say you want to learn yoga techniques for cyclists, you get chance to explore these in detail, rather than gleaning the odd happy gem of relevant information from a general yoga class.

Yoga workshops can answer your questions. Do you have a burning question about how to strengthen your core? Do you want to know what to do about the fact your right wrist bothers you every time you take weight into your hands? Or would you like a teacher to check your alignment in full wheel pose and give you feedback? You probably won't want to ask those questions mid-flow of a yoga class, but yoga workshops are the ideal time to do exactly that. I recommend going with a list of questions, and checking at the end for any that haven't been covered so that you can run them by the teacher.

Yoga workshops are fun. If you're looking for a great way to spend an afternoon, evening or day, you can't go far wrong with a yoga workshop. You get to learn interesting things, play with yoga, and dedicate a couple of precious hours to developing yourself and your own yoga practice. Also, yoga workshops tend to be more sociable than yoga classes, and are a great chance to meet and interact with some lovely like-minded people.

Yoga workshops are an investment in yourself. The couple of hours and the money that you invest in a yoga workshop directly benefits you. After most yoga workshops, I come away with lots of useful "takeaways" – new learning, things to try and ideas to incorporate into my own yoga practice. Workshops are also a great way to get re-inspired, especially if you've hit a bit of a plateau. I usually leave a yoga workshop motivated to get back on my mat, practicing and learning more stuff"
FitLinxx Announcement
Earlier this year we were notified by the parent company of FitLinxx, who provide us with the FitLinxx system on our gym equipment, that they were putting the company into administration as they were unable to find a buyer for the business.
We have been trying to keep the existing FitLinxx system online and as normally operating as possible, although I am sure at times you will have noticed some shortcomings. These have been somewhat inevitable as FitLinxx withdrew all support from the product in April this year, meaning FitLinxx would not carry out any repairs or provide replacement parts.
This means that the FitLinxx offering at Roko will have to be removed, and will now be phased out during the remainder of the year. Unfortunately we have no other alternative than to do this as FitLinxx will cease to function entirely as of 31st December 2016. We apologise for any inconvenience this will cause you.
If you would like increased fitness support during this phased removal of FitLinxx, for instance to be shown how to work out without FitLinxx, or if you have any specific queries about the system or your workout programme please see a member of the fitness team who will be happy to help you directly or book dedicated time with you.
For Roko members, ongoing fitness support is always available, simply book in with the fitness team for motivational sessions, specific programme advice or to get you back on track.
We have also been exploring alternatives to the FitLinxx system so that we can, if appropriate, have a different fitness technology solution. We are also developing and relaunching our fitness support services within club, through our highly qualified teams, as part of a new programme called "Your Roko FIT" which will be coming soon.
Club Lounge
Function Room Hire
Did you know that you can hire the club lounge for your own private party? We have a great deal running this month- anyone who books a function this October will receive a FREE BOTTLE OF PROSECCO, The perfect way to start the night off. To book your Saturday evening of exclusive use of the club lounge area and claim your free prosecco, email ross.mann@nottingham.roko.co.uk or come and speak to us in the club. The room caters for up to 110 people and can accommodate DJs and live music acts. Don't wait too long to book, dates are limited!
Swimming News
Big well done to all our super swimmers this term, here are just a few photos of them proudly showing off their awards!
We do still have limited availability on our swimming programme, please email jennie.keast@nottingham.roko.co.uk for more details. Free assessments available.
Joshua Tree News
With the party season approaching, we have a night dedicated to the festivities. Join us on the 8th November 6-8pm.
* Enjoy a glass of fizz on arrival and sample a delicious treat from Studio Chocolate
* Experience party hair and spa taster treatments
* Start your Christmas shopping - for one night only get 10% off all Aveda, Cloud 9 and OPI retail items
* Receive a free gift with purchases over £45
* Gain free entry into our festive prize draw with every purchase. Let us know you are coming by joining our event on Facebook…We look forward to seeing you there.