31st January 2019 | Nottingham
Manager's Welcome
We are well and truly into 2019. How are you going with your resolutions and goals?
You are 4 weeks in and the New Year is a distant memory and that holiday in June seems like forever away!
You've already committed to achieving your goals, which is great - and we're here to support you with your fitness all the way. If you've been doing the same workout since last year maybe it's time to change. Our fitness instructors are here to help and support you. If you're new to the gym then book a gymfit. session with a member of the gym team who will plan your programme to fit your fitness and lifestyle needs. Then you are on your way! Keep checking in with the gym team by booking your stayfit. sessions so you can keep progressing and adapting your workout and that way your body and mind will stay motivated and challenged.
If working out in the gym isn't your thing then why not look to try a new group exercise class. Have a look at the great range of classes we offer from Zumba to more results based classes such as HIIT, or try a group class out on the gym floor.
Whatever you choose the most important thing is to have fun: You can get a serious workout, without being serious. In fact, the more fun your workouts are, the more you're going to look forward to and be committed to them over the long-term.
Remember, your health and fitness is your investment not an expense.
We're looking forward to supporting and motivating you through the coming year.
Julie Bowley & your Roko Team

referral offer continues
refer a friend who joins & you both get a limited edition roko workout top
As a Roko member, you've already committed to achieving your goals - and we're here to support you. But did you know that you are more likely to achieve your fitness goals with a workout buddy?
So introduce a friend to Roko and you'll both benefit from the additional motivation that you will provide to each other. PLUS, when you refer a friend right now and they decide to join, then we'll give you both a limited edition Roko workout top. Simply click here to refer your friends now: https://www.roko.co.uk/nottingham/offers/tshirt

Fitness News
Post Workout Meal Info
When you finish your workout or class have you ever wondered what you should be eating? Take a look at the table below for some post workout advice.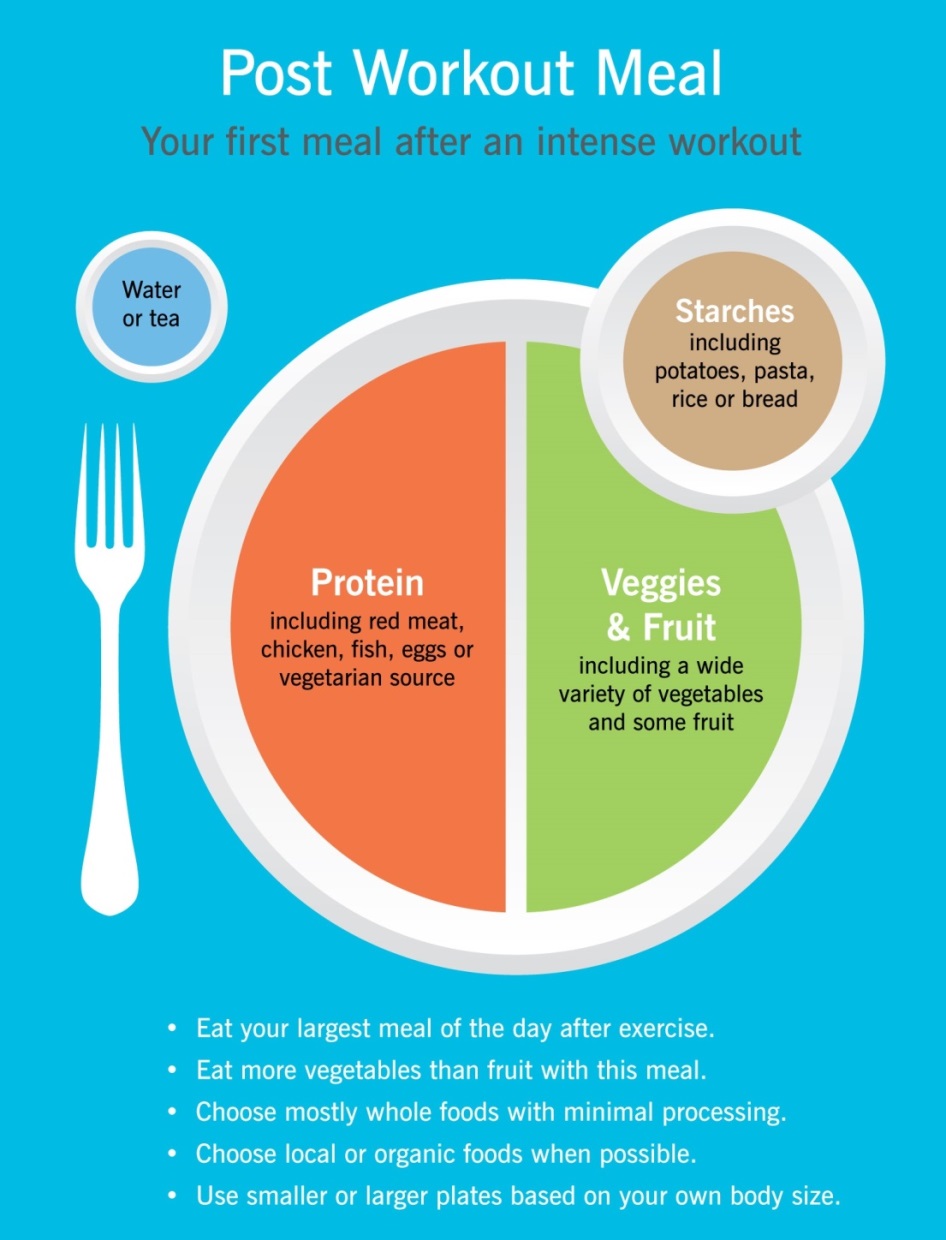 Don't forget the kids!
If they are looking for something a little different why not try our Rookie Lifeguard Sessions.
If your children are aspiring to be lifeguards we may just have the class for them!
Our new Rookie lifeguarding session is now up and running on a Saturday at 12-12.45, swimmers can work towards there bronze, silver and gold awards- call reception today to book your space!
Make Your Resolutions Last
Just a reminder of all the resolutions we had on our board in January - it's not too late to make your own, and if any of these are yours we hope we've been able to help you make a start to achieving them!
Article from Stephen Eccles
Check out the article below from Stephen Eccles, a sport and exercise psychology consultant who will be offering free 15 minute consultations to members in the club on Thursday 7 February from 7am – 7pm.
My name is Stephen Eccles and I want to help you be the best version of you! I'm a Sport & Exercise Psychology Consultant and a large part of my work is to help build motivation for exercise and help you to achieve your goals.
I appreciate that when we first buy a gym membership, we all have the best intentions, but as the pressure from life increases, it can be difficult to keep finding the motivation. Some of us may have started 2019 with the intention of quitting smoking, drinking less alcohol and eating better. Equally, some of us want the benefits of more regular physical activity for our well-being. If any of these points resonate with you, I want to help.

My personal philosophy and values centre on togetherness. I strongly believe that we can work in partnership and make change happen by sustaining your focus, confidence and sense of achievement. Sounds good?

This hopefully will give you a taste on how we can work together in the future. Or if you know this is something you would like to start, please feel free to email me: Eccles-sportpsych@outlook.com.

Last but not least, I believe that you have the power to make change; my job is to help you stay on that track.
A message from one of our Personal Trainers – Jack Smith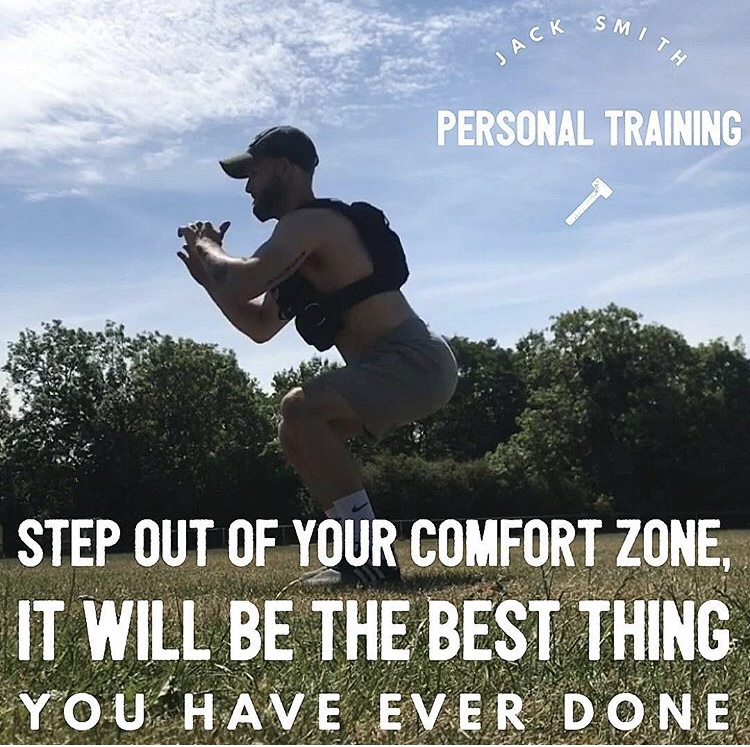 Taking on fitness goals often requires at least as much of a mental workout as it does a physical one. In other words, the work of achieving fitness goals requires a strong partnership between mind and muscle. Your body will only do what your mind believes is possible. Challenge yourself by changing your mind. Open up to new ways of thinking, feeling and doing fitness. Step out of your comfort zone!
The fear of looking foolish can foil your fitness goals. Let it go. Take a big breath and decide to be bold enough to ask questions, say you don't know, or ask for help. No one is born with information about how to use cardio equipment or weight machines

Rethink the impossible
Our bodies needs to adapt to the overload, progression and challenges we give it to do and then we need to repeat, repeat, repeat. It's not just the rule for the avid weight trainer but for anyone that wants to see improvement in the things they do in everyday life.

Stay focused on why your fitness goals are important to you – When the "why" of something is motivating enough the "how" often feels easier.

Change your mind about who you think you are and what you can do. You don't have to turn in a medal worthy performance to consider yourself an athlete. Abandon old, non-useful beliefs about what you can't do. Human beings can learn and do new things throughout every decade of life. With appropriate motivation and a new attitude, you will find that you can do far more than you thought.
Nottingham Physio
Hi guys, hope everyone is well and that you all had a wonderful Christmas & New Year. January is a great time for decluttering the mind and body and throwing yourself wholeheartedly in to your dreams and goals for 2019. My personal goal for 2019 is to clean up my diet and commit to a healthy eating plan. Anyways enough about me. Every month we are going to feature a little clinical piece on a particular condition / injury / treatment / performance or rehab aspect for the newsletter – so please let me know either in passing or by email what you would like us to discuss.
Neck Pain:
This month's topic concerns neck pain and in particular whiplash injuries. Whiplash occurs when the head is forcefully pushed forwards and then backwards usually following a car accident or some other high velocity impact. Symptoms of whiplash often include neck pain and headaches. On the whole this type of injury settles down after a week, however there is a significant amount of people who will suffer chronic pain from this type of injury and they made need help and guidance in some form.

The function of the neck
The muscles of the head, neck and shoulders are very similar to the muscles in other parts of your body such as the arm and leg for example. For instance, if you were to injure either the muscles in your neck or the muscles in your leg, they would both need to be exposed to exercises which would help improve their strength, range of motion and function. However, the perception that most people who have neck pain is that "rest is best" and quite often they return to work or sport following injury with reduced levels of strength, range of movement and function. The consequence of this is that you are now at a greater risk of future injury. On the other hand, if you address these important aspects through a thorough but simple rehab program then you can improve all these important physical qualities and reduce your risk of future neck injury.

Rehab made fun and easy
We believe in keeping things simple and straight forward when it comes to successful rehabilitation of the neck. We explain all exercises in a simple easy to understand way and give you a set of videos that show you exactly what you need to do. We never use expensive equipment and we will show you how to carry out your exercises whether you are at home, at work or away travelling.

Get in touch
If you are suffering from head, neck or shoulder pain of any description, please don't hesitate to get in touch for an assessment, treatment and comprehensive rehab program to help reduce your pain levels, improve how well your neck moves, increase the strength of the muscles around your head, neck and shoulders so that you can return to a pain free existence again, be that just carrying out activities around the house or at work or even for more demanding activities such as those involved in whatever hobby / pastime / sport you take part in.

Best wishes
Johnny
Johnnywilson55@hotmail.com
07467626588
the Joshua Tree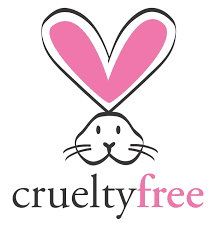 Valentine's Day Thursday 14th February
Couples massage is a wonderfully relaxing, personal experience. During a session, two people will receive a one-hour massage each at the same time and in the same room from two different therapists or can be taken in separate rooms. Any one-hour massage is priced from £50.00 per person.
With a variety of treatments available, a relaxing therapeutic massage is an ideal way to unwind and indulge your senses. Whether you want to relieve tension or restore your senses of well-being, a rejuvenating aromatherapy spa massage can be the perfect solution.
Thursdays we are open until 7pm.
*Gift vouchers now available to purchase for Valentine's Day! ❤️❤️❤️❤️❤️❤️❤️❤️❤️❤️
To avoid disappointment-book your appointment by calling 0115 981 3111 or book online info@joshuatree-salon.com
New Year, New leaf... 🌿
Give yourself the detox your body needs, and your mind wants.
Introducing our 'New Leaf' packages, bought to you exclusively by Joshua Tree Aveda:
New Leaf Purify 🍃
Immerse yourself with the coolness of Rosemary & Mint. Awaken your senses in these 2 treatments designed to detox, refresh & rebalance.
*Purify Facial
*Purify Body Scrub
New Leaf 'Time Out ' 🍃
Take some 'time out' with Aveda Stress Fix. Indulge yourself with the relaxing aromas of Lavender, Clary-sage and Frankincense to relax the body, soothe the mind & restore the calm.
*Time out Facial
*Time out Massage
(includes Indian head techniques for ultimate relaxation)
Both of our 🍃New Leaf offers cost £58.00. Saving £20!
Book in today 🍃
0115 981 3111
🌿🌿🌿🌿🌿🌿🌿🌿🌿🌿
New improved, Rosemary Mint Purifying Shampoo & Conditioner.
98% naturally derived* daily purifying shampoo-formulated with distilled white vinegar which weightlessly cleanses and gently clarifies hair (without stripping), while an invigorating aroma with certified organic rosemary and peppermint awakens the senses. Hair is left feeling clean, healthy and full of body.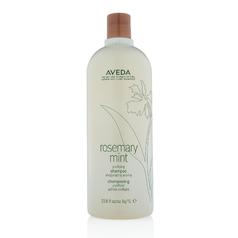 *From plants, non-petroleum minerals or water. Size 250ml 200ml & 1 litre
Shampure Nurturing Shampoo & Conditioner.
98% naturally derived* silicone free shampoo with Abyssinian oil gently cleanses and weightlessly nourishes all hair types while infusing it with a calming aroma with 25 pure flower and plant essences.
*From plants, non-petroleum minerals or water. Size 250ml 200ml & 1 Litre

HotPod News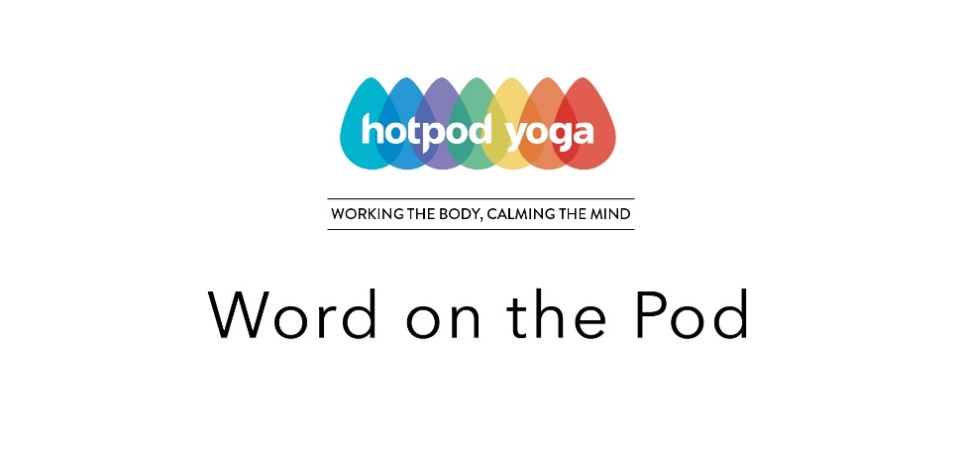 - F E B R U A R Y –
the month for love and happy, healthy hearts
There are so many benefits to starting yoga, healthy heart and organs are just one on the reasons. Yoga also calms us down and de-stresses us from the big stuff, but also the little every day stuff that sends us in a spin over time.
When we are less stressed our blood pressure is lower, enhancing circulation. The heat makes the workout tougher, forcing the heart to work harder.
And when we go upside down, the heart gets a breather as gravity kicks in.
...what's not to love?


Have you always wanted to try Hotpod Yoga but not been sure what to expect? This 90 minute workshop gives you a breakdown and step by step guide to our classic Hotpod Flow. Whatever level you feel you are at you will leave the workshop confident to join our open schedule.
You will be guided through simple modifications and adaptations to suit your level, giving you the know-how to enjoy your classes at your own pace and with confidence.
Our Intro to Hotpod workshop is on S a t u r d a y 9TH F e b r u a r y 1 2 : 3 0 – 2 p m
How? Buy a single class pass here
and then book here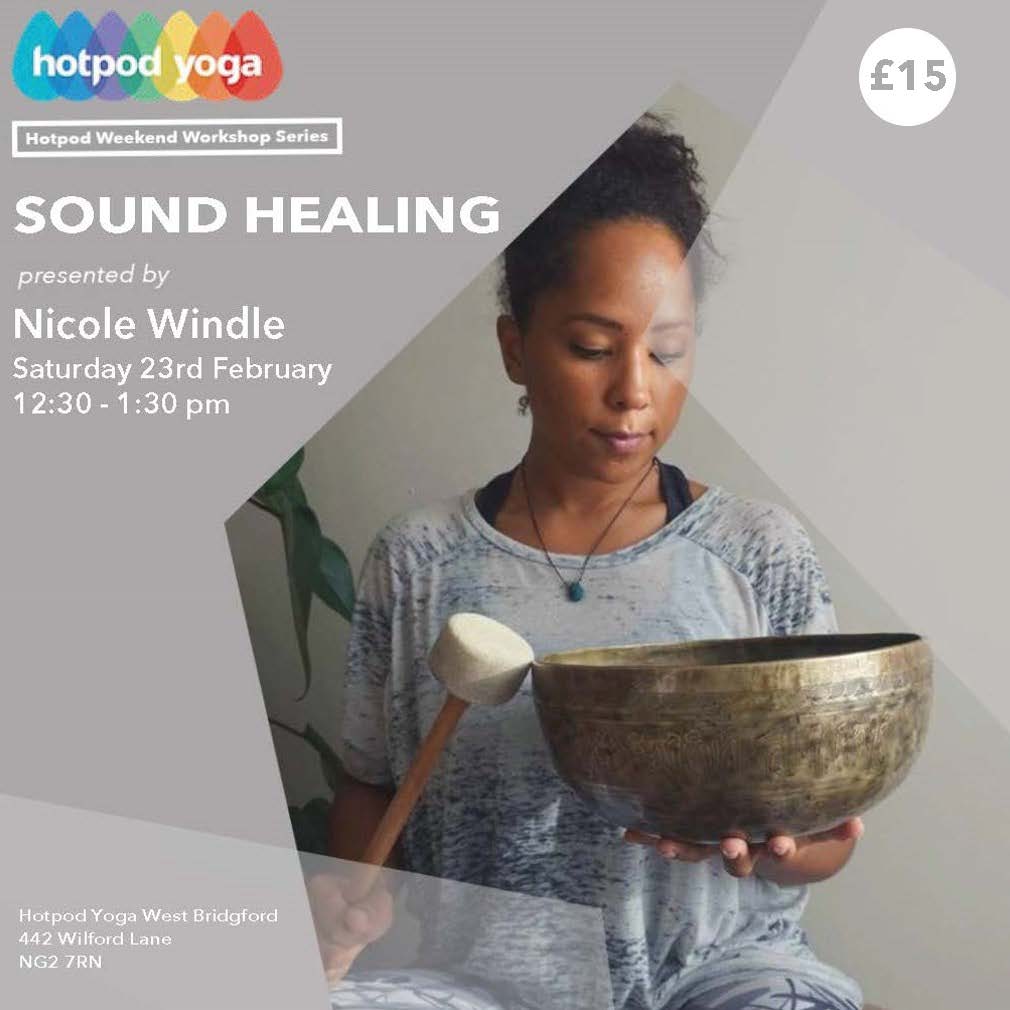 A little bit of self lovin' in the pod, with a chilled out flow in a cosy warm pod (no sweating, just glowing and warming), with the gentlest of movement and the most soothing waves from the sound bowl… and a whole lot of time relaxing it out.
Our Sound Healing workshop is on S a t u r d a y 23rd F e b r u a r y 1 2 : 3 0 – 1 : 3 0 p m
How? Buy a pass here
and then book here

If you haven't checked us out yet, you can create an account on our app or online
https://hotpodyoga.com/uk/yoga-classes/west-bridgford and book away.
Any why not take advantage of our Intro offer for newcomers at £15 (£13.50 with your Roko discount) for 3 classes over 14 days, it's a bit of a steal.
Still not got your personal 10% Roko discount code? mail notts@hotpodyoga.com with your name and Roko membership number to get your personal discount code, just pop it in the voucher box at checkout.