4th July 2017 | Gillingham
Manager's Message
Welcome to July - the season of Wimbledon, Pimms and afternoon tea. In the spirit of an English Summer we will be holding all the matches on the big projector screen in club along with the all-important Pimms and afternoon tea so make a day of it at Roko after your workout and sit back, relax and enjoy.
Most of you may have met Pete our new Bistro Manager who is also a trained chef….keep a look out for his home cooked specials and don't be shy, stop by and say hello to hear his plans for new summer specials and forthcoming events.
Amy our new Beauty Manager will be back in club from July having been on some new Elemis courses to bring our members the very latest massage techniques and treatments. Don't forget to stop by and book in your pre-holiday treatments or purchase your Elemis travel essentials. Members receive 10% off all beauty treatments so take advantage and get set for summer sun.
At the end of August we have our end of summer BBQ and family fun day so keep a look out for further information.
We are looking for corporate companies that we can build a close relationship with, if your company and your staff could benefit from working with us, do get in touch.
This August we re-launch our no commitment trial membership of 4 weeks membership for only £44, so if you know someone who would like to dip their toe into fitness with Roko this is the perfect time to try us. Whether it's training for a competition, getting beach ready, rehabilitation after an operation or just feeling better in yourself – now is the time to try.
Our fitness team recently had a training session themselves with Neil from Octane Fitness who put them through their paces on the Zero Runner, Octane Lateral X and XRide. Have a look at the videos on our Facebook page but if you fancy trying something different book in with Tracey, Ollie or Ron today to show you some new tricks to make your workout better than ever.
We hope to see you in the club very soon and wish you the best summer ever.
Sam Lewis, General Manager
Friends & Family Offer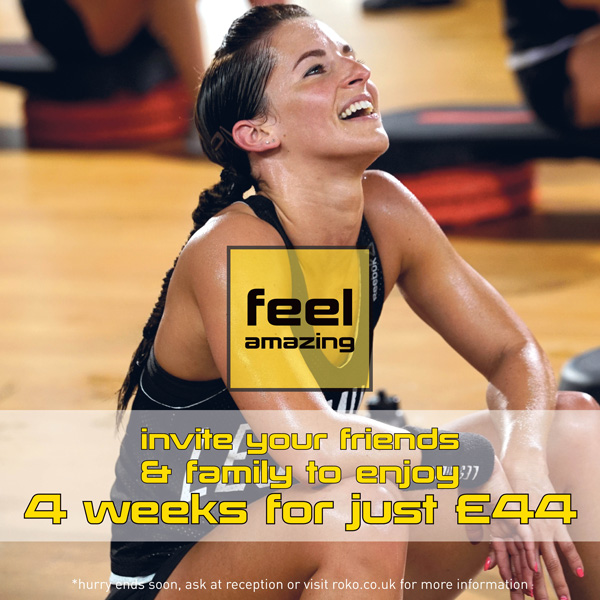 Invite your friends & family to join you at the club this month with a 4 week membership for just £44.
Summer Fitness Courses
Roko 4 Week Outdoor Bootcamp
You'll be put through your paces in our Outdoor bootcamps; they are group fitness courses that have been designed for anybody who is enthusiastic about working hard to get results. Led by a Personal Trainer and within a motivating group it will help you work to your maximum ability and show improvement as you progress each week. It's the perfect environment to see results, fast.
Whether you're looking to tone up, lose weight or just feel better on the beach this summer, the Roko bootcamps will get you there faster!
Hatton ABC Boxing Courses
A boxing fitness class designed to assist with weight loss, muscle tone, increased fitness - all the fun of training like a boxer without the contact. Hatton ABC is for all levels of fitness and teaches you the fundamentals of boxing in a great fun workout. This is real boxing combined with real fitness.
Roko Fitness Courses are open to both Roko members and non-members. For more details about session days and times please contact reception today – but hurry, places are limited.
£36 for member's £40 for non-members.
Fitness News
Benefits of HIIT Training (High Intensity Interval Training)
IMPROVED CARDIORESPIRATORY FUNCTION
HIIT challenges the body to perform at the upper end of the aerobic training zone (the second lactate threshold). When training at this end of the aerobic training zone, there is shift from using aerobic metabolism to anaerobic metabolism to produce energy to fuel the activity. Training at this intensity improves cardiorespiratory function during exercise and at rest, and the body shifts from using aerobic metabolism to anaerobic mechanism to produce energy and generate force.
HIIT training has been shown to benefit just about everyone, from endurance and strength athletes to recreational exercisers. That's because it's adaptable. This means it can be used for aerobic training as well as muscular strength training, or a combination of the two.
EXCESS POST-EXERCISE OXYGEN CONSUMPTION-EPOC
HIIT also increases caloric burn after an exercise bout through a process known as excess post-exercise oxygen consumption, or EPOC. The body must consume more oxygen to return to its pre-exercising state after an intense bout of exercise, which increases the amount of calories that are being burned. By incorporating HIIT training into a workout regime, body composition may improve as a result of the greater caloric burn. (Note: body composition is not altered by exercise alone; nutrition plays a key role in optimising one's fat-mass-to-lean-mass ratio.)
SHORTER WORKOUTS
When it comes to workout efficiency, HIIT is a winner in that benefits can be gained from even very short workouts. HIIT sessions typically last 10-20 minutes and are effective as long as the intensity level is high. From both a psychological and physiological perspective, it is easier to maintain a high level intensity for a brief period of time than it is over a longer period of time, greater than 30 minutes.
SPORT/GOAL SPECIFIC
The exercises performed in a HIIT session can be tailored to your individual goal, be that a specific sport or a fitness goal such as building lean muscle, fat-burning, or improving cardiovascular fitness.
With a growing body of research demonstrating that HIIT can be an effective and efficient way to exercise; this high-intensity workout is likely to remain popular for many years to come.
We run a number of Gym Floor HIIT classes throughout the week so why not book into a session today and try it out for yourself?
The Spa
Summer is finally here, and along with the sunshine comes beach days, festivals, days out and sandals.
July Offers:
save £9 off an Elemis Frangipani Back Treatment - was £39, now £30, but hurry, this is a limited offer, so book now at the spa
With your feet on show, Jessica Geleration on those toes are essential this season! Chip resistant, glossy and with a variety of colours to choose from - now only £25, usually £32 throughout July
Love the Jessica polish colours and products so much? This month receive 10% off all Jessica products.
We would like to take this chance to introduce you to our lovely new health and beauty manager AMY! Why not book in for a treatment with her; she would love to meet you all. All Elemis facials will be 20% off when booked with Amy throughout July.
Functions
New At Roko Gillingham
Afternoon Tea Baby Showers.
Celebrate the patter of tiny feet and make the new Mummy and Daddy (let's not forget him), feel special and help them celebrate their new arrival.
Reservation only midweek and Sunday afternoons.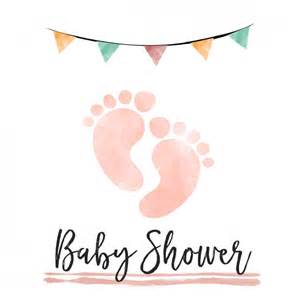 For more information Please email: events@gillingham.roko.co.uk