11th September 2017 | Chiswick
Welcome to the September Newsletter. The year seems to be going by so quickly, September, a little like January, seems to be a month where we recalibrate and refocus on our fitness and overall well-being. With a big family and a history of recent injury that's definitely the case for me! I plan to blog my monthly progress through here and via our Facebook page https://www.facebook.com/Roko.ChiswickBridge
Please do head over to the page and like it. We will be sharing club news, keeping you up to date with gym floor challenges and workout ideas as well as real time club news.
September will see the completion of Phase 1 of the refurbishment works on the gym floor. With the Synergy 360 rig and Technogym Skillmills due later in the month we would love to hear your feedback. We hope to announce plans for Phase 2 in the coming month and have all work completed by the end of 2017. Thank you all for your patience whilst the work has been completed.
August and September also saw several new faces and one familiar face return to the team with Chelsea H and Klaudia joining the Reception team, Tom to the Fitness team and Jen returning as Deputy Club Manager. The will all be a great addition to the team!
September also sees us say goodbye to two of our longest serving staff in Beauty Manager Lara and Duty Manager Craig. I am sure you will join me in saying thank you and goodbye to two big personalities that have made a huge difference in their time at Roko. Good luck in all you do you will be missed
Finally as advertised, September sees the continued extension of the weekday family swimming hours with private swimming lessons running in the lane closest to the changing room from Tuesday 5th September.
Member forum times for this month are as follows:
Tuesday 12th September 11am
Thursday 14th September 6.30pm
I look forward to seeing you in the club.
Warm regards,
Ben Holden, General Manager
Fitness News
– Clare Langer Fitness Admin
I hope you all have all enjoyed your summer break. There has been quite a lot of change including the return of Jen Sanders to our team as Deputy Manager and Fitness Manager. Welcome back Jen!
We have also welcomed one of our Members, Tom Sullivan, to our fitness team as a fitness coach. Don't hesitate to ask Tom for any support or advice, he can also do your rokofit. sessions.
Please note the new timetable for September was launched on the 4th of September. There are a few changes including an evening aqua class!
We also welcome Andrew Dick –Personal Trainer, see a note form him later in this newsletter & do contact him for prices.
Refurb
We are delighted with the progress of the gym refurb and if you're as excited about the new kit as we are, please do book a free 30 minute stayfit. session with one of the gym team who will help you become familiar with the new kit and find new and innovative ways to incorporate it in your regular workouts.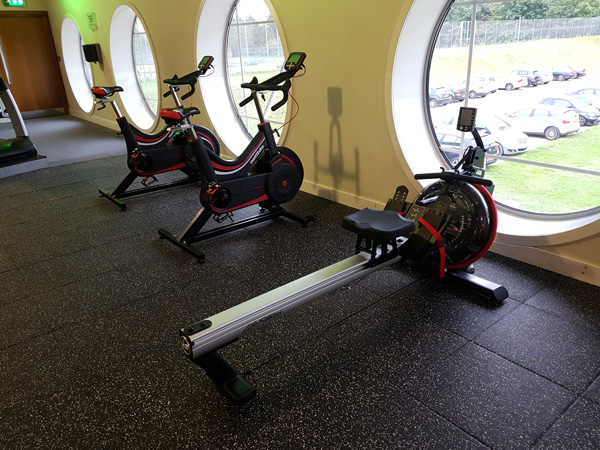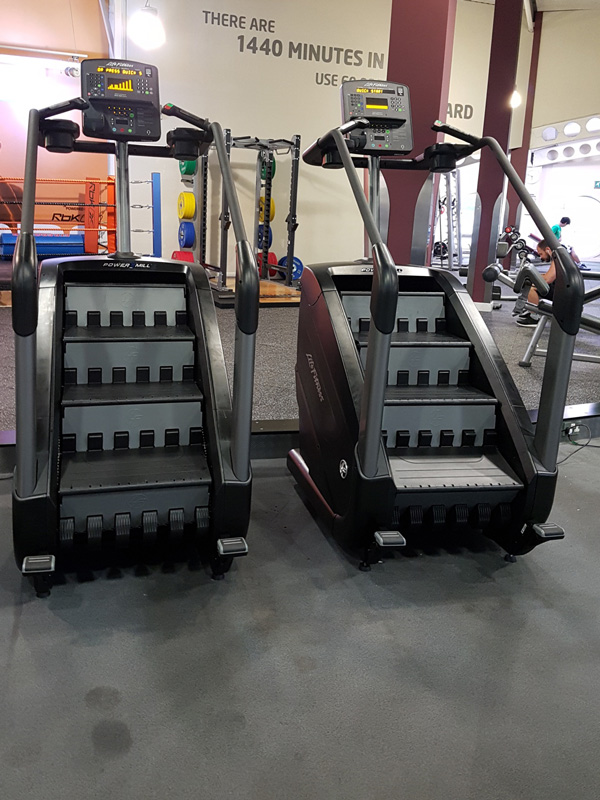 Les Mills New Release Launches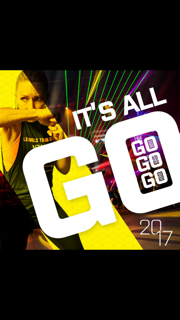 Be one of the first to experience the NEW Les Mills choreography here at Roko! Schedule to be confirmed very soon so please look out for posters in the club!
Maintenance Update
– Chris Nicolaou Maintenance Manager
Thank you to members for your patience recently when both the steam room and the sauna were closed for repair on the same day - Please can I remind members not to tamper with either as it is causing damage, costly repairs and inconvenience to all.
Beauty Spa Update
September Offers
** 3 for 2 on all treatments
** "Back to Work Treat" – Back, Neck and Shoulder Massage = £25 or Full Body Massage = £55


Therapist Profile
Name: Emma Harvey
Job Role: Spa Therapist
Favourite thing about your job: Giving my clients a massage, helping them to relax and switch off from worldly worries
Hobbies outside of work: Music, dance, essential oils
An interesting fact about yourself: Really interested in alternative therapies and medicine
If you were stuck on a desert island, what would you have with you and why? Water to keep hydrated until I'm found!
Fun Fact for September
In the Renaissance period, women lusted after red cheeks and lips. So much so, that they produced a mixture of cochineal with wax or grease to create a paste which would colour a woman's skin for a whole week, even if she face washed every day. I'm glad we have blushers now!
Alternative Therapists
Samia Gomez – Clinic4Sport
Roko Chiswick Bridge counts with a Sports Injury Clinic who will look after you should you are in need or Injury Treatment, Sports Massage therapy or to help you put a fitness program together to keep you injury free. The Clinic is based in the gym floor and they are open Monday to Friday 8am to 8pm and Saturdays & Sundays 9am to 5pm. Please get in touch and book an appointment online via their website: http://www.clinic4sport.com/.
Café Terra News
– Eric Fatah, café manager
Whole and super foods to take home ALL on special offer at £8.99 (previous £13.99) 500g-1.2kg packs
Organic wheatgrass powder
Chia seeds
Raw dried Cacao covered Goldenberry
Ocean spray Crasins (cranberry)
Spirulina powder
Flax, Sunflower, Pumpkin & Sesame seed & Gojiberries
Organic Wheatgrass Powder
Vegan Protein shakes available to drink straight after a workout but also in bulk buy bags to take home.
Members can follow Eric on Instagram: @ERICSHEALTHBISTRO for great recipe ideas & inspiration.
Note from Andrew Dick, new personal trainer:
"Hi Everyone, I am delighted to have the opportunity to say hello. I'm a fitness and sports fanatic, and have recently joined forces with Roko as a personal trainer. Thank you for the warm welcome I have received from you all so far!
I have over 20 years' experience and I have been lucky enough to have worked with many different clients. As a results driven personal trainer, my ethos is based on tried and tested methods grounded in the latest industry knowledge, rather than the fads or trends.
Originally from Manchester, I have spent the last 7years running my own sports and fitness consultancy based in Dubai, offering a broad range of services including personal training and nutrition, elite sports development, group exercise classes and corporate wellness programs. Now based in Chiswick, I am looking forward to starting a new health and fitness journey with you all, Yours, Andy"
Contact number: 07708377413
Website: www.andrew-personaltraining.com
Facebook: Andrew Personal Training https://www.facebook.com/andrewpersonaltraining/
Instagram: andrewez https://www.instagram.com/andrewez/
Other News
Exit barrier code will be changing regularly – please check with reception as you leave the club. This is to better control unauthorised access from non-members who are using the rear pitches especially at weekends.
Plans to erect a fence across the grass from front to rear barrier to also stop people driving around and onto the grass.