6th March 2019 | Chiswick
Manager's Welcome
Welcome to your March newsletter! I hope you are all well, and thoroughly enjoyed the fabulous February weather!
How are you getting on with your resolutions? I hope that you are well on your way to achieving your goals! However, I would like to take this opportunity to remind you that if you do need a little bit of extra assistance, or even you would just like a refresher on how our fantastic new kit works, we are here to help! I would encourage you to book in for a stayfit. which is a half an hour session available to all members, with one of our wonderful fitness team. They can discuss your goals with you, and maybe give you some ideas to help you get those goals achieved!
I would also love to know if you are taking on any challenges this year! I know of some of our members our taking on the London Marathon, and some are taking on triathlons and even Ironman competitions! If you would like to share these with me, please do drop me a line at kmeagher@chiswickbridge.roko.co.uk! I would love for us to be able to help you with these, and of course celebrate your success!
We are welcoming several new members to our fitness team this month, so do look out for them on the gym floor! More information on our new additions below.
We are continuing to make changes around the club, and are gearing up for the installation of the new strength kit on the gym floor in just a couple of months' time. Exact dates will of course be communicated closer to the time.
As always, if you do have any feedback to share, please do get in touch!
I wish you all the very best, and look forward to seeing you in club again soon.
Kind regards,
Kati Meagher, General Manager & your Roko Chiswick team
tell your friends & family - 2 weeks for just £30
You are more likely to achieve your fitness goals when you work out with a buddy. And right now until the 17th of March, your friends can spend 2 weeks with you at Roko with a no commitment trial membership. Tag your friends on our 2 week Facebook post or email them this link: https://www.roko.co.uk/chiswick/offers/buynow30

Fitness News
~ Atik Oumast, Fitness Manager
NEW PERSONAL TRAINER!
Aleksandar Dzeletovic
Qualifications:
Level 3 Personal training
Level 2 Fitness instructor
Kettlebell level 2
Circuit training level 2
First Aid in Fitness environment
Personal Statement:
After many years of training and having a chance to train with highly experienced fitness professionals and also being coached by them (yes I was also a client),I decided to use all this valuable knowledge and help people reach their fitness goals.
I've tried all kinds of training routines and diets, and I believe every person needs an individual approach on their fitness journey. Simplicity and consistency is the key.
NEW FITNESS COACH!!
Anastasia Godbolt
New starter questions;
Fun fact about me: I can deadlift 120kg.
What i love about health and fitness: It instantly uplifts my mood.
My favourite exercise and fitness equipment: Deadlifts & the barbell.
If I were on an island and could only bring 3 things, I would bring;
-My cat
-Cookies
-My bed
Studio Class News
Hugo Camacho, Class co-ordinator and instructor
Mats
Old Orange mats have been replaced with brand new black ones; we have another 10 mats coming in March. We have also put an order in for some new Yoga blocks.
Feel free to try any classes you haven't tried yet, we welcome any abilities in all of our classes. For more information on each of our classes, please see our timetable or go to reception.
Booking a class
Use our Roko App so you can book classes from your phone.
Go into your app store and download Roko health clubs app.
You will need your membership ID number, which you can get from reception to create an account.
You will be able to see all of the week's classes and book with ease.
Booking:
Via the app: you can do this from 9pm, 8 days before the class - example: if the class is on a Friday, you can book it from 9pm on the Thursday of the week before.
In club: as soon as we open, 7 days before the class - Example: if the class is on a Friday, you can book over the phone or in club from when we open on the Friday of the week before
If for any reason members are not able to attend a class, we ask that the booking is cancelled via the app or reception at the soonest possible time. This allows other members to be notified of spaces in the class via email, and on the day of the class allows us time to make every effort to contact members if a space becomes available. We thank you in advance for your continued cooperation.
Clinic 4 Sport
~ Samia Gomez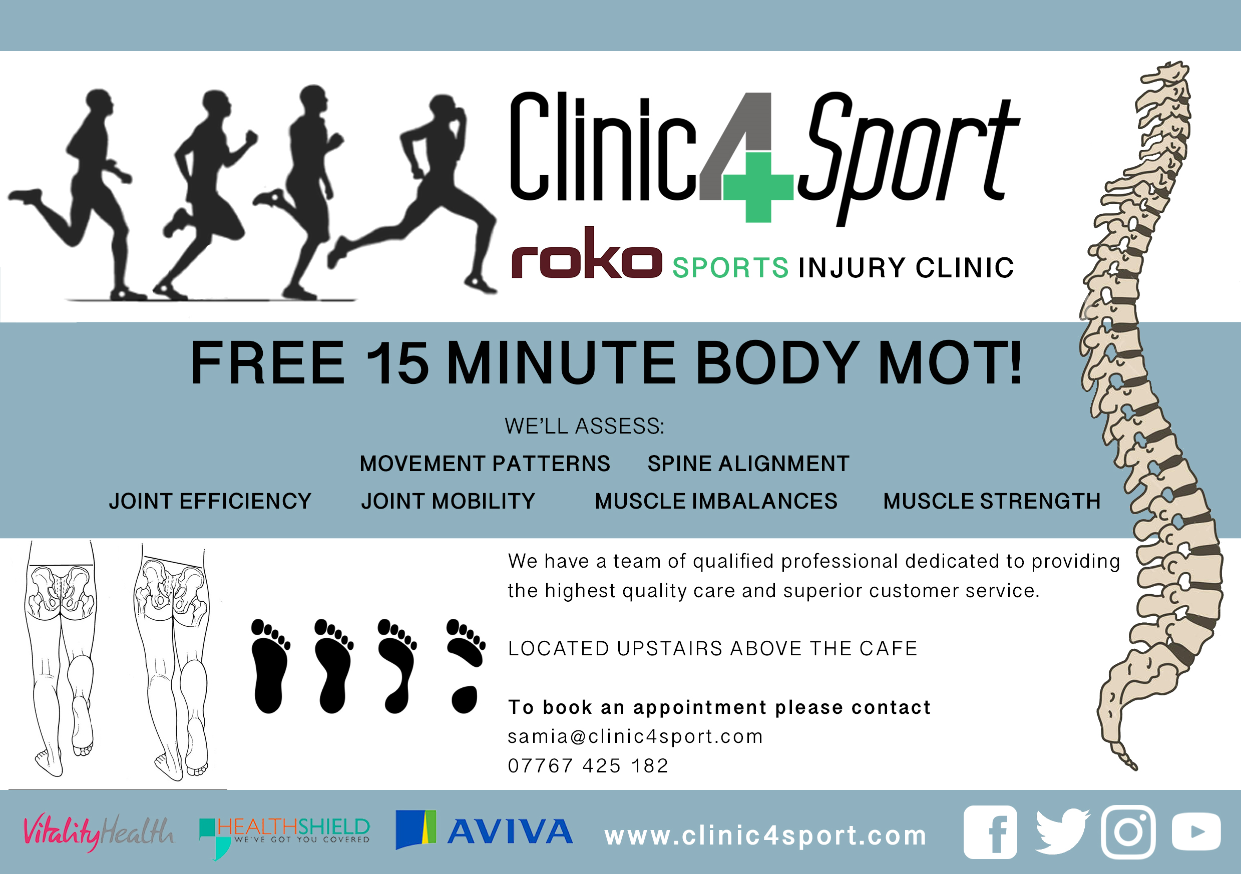 Rachel Staggs Aesthetics
~ Rachel Staggs
Launching NEW laser hair removal system. Want to be on your way to a hair free summer???

Elysion is a high power, yet safe permanent hair removal system that can be used on any hair or skin colour.

FREQUENTLY ASKED QUESTIONS
IS LASER HAIR REMOVAL PAINFUL? With the latest technology available at the Elysion treatment is now virtually pain free. We cool your skin before, during and after treatment to ensure maximum comfort levels and protection of your skin.
IS LASER HAIR REMOVAL SAFE? Many thousands of people have been treated over the last ten years and as long as the treatment is performed correctly by trained professionals and you follow advice there should be no side effects at all.
ARE RESULTS PERMANENT? Hairs treated effectively with our laser will not grow back and results therefore are be permanent. However, factors such as hormonal changes or polycystic ovaries can results in new hair growth which may require some additional treatment.
HOW MANY TREATMENTS WILL I REQUIRE? A course of 6 treatments is required. We can then assess if and how many additional treatments are needed. This will vary between individuals and is related to hair thickness, colour, skin type and area treated. Some will require no further treatment others may require ongoing maintenance treatment. The interval between treatments is longer the more treatment you have.
SUFFER FROM POLYCYSTIC OVARIAN SYNDROME? Polycystic Ovarian Syndrome affects up to 10% of women in the UK. Common symptoms include excessive thick hair growth, especially on the face, neck, back, chest and nipple area. The best and most effective long term treatment is laser hair removal. A course of 6 -10 treatments is recommended with occasional top ups to maintain the results. It is also common for PCOS sufferers to be affected by acne. Our clinic also provides effective acne treatment.
WHY IS LASER THE BEST OPTION? Laser works by emitting pulses of laser light. These permanently damage the hair follicle at its root. As a result the effects are long term meaning it's more convenient and virtually pain free method of hair removal. Other methods such as electrolysis can be extremely painful or time consuming such as shaving or waxing.
We would like to offer all Roko members at complimentary consultation with no obligation and up to 30% off courses of treatment booked before the end of March.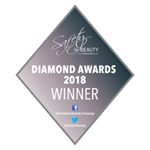 Rachel Staggs Aesthetics​ | Reception
Email: info@rachelstaggsaesthetics.co.uk
Salon Phone: +44 208 747 5756
Rachel Staggs Ltd, trading as Rachel Staggs Aesthetics accepts no liability for the content of this email, or for the consequences of any actions taken on the basis of the information provided, unless that information is subsequently confirmed in writing. Any views or opinions presented in this email are solely those of the author and do not necessarily represent those of the company.
Rachel Staggs Ltd is a company registered in England and Wales under number 08517865.
Registered office: Castle Court 1 Castle Street, Portchester, Fareham, Hampshire, England, PO16 9QD