7th March 2017 | Chiswick
Manager's Welcome
Welcome to March. It's been a busy start to 2017 with lots going on behind the scenes.
This month we welcome 3 new starters to the team. Chris joins us as full-time Maintenance Manager and Claire and Shelley join us in the Fitness Team.
We have now resolved the issues with the car park barrier and will be changing the code on a regular basis. Please look out for the code at the main reception.
We have also replaced the tiles in the steam room and the sauna has also been refurbished!
Over the last 2 months I have been running GM forum sessions, these have been informal and an opportunity to give feedback on all elements of the club. The sessions in March will run on the following dates and times:
Monday 20th March 11am
Thursday 23rd March 7pm
Kind Regards
Ben Holden
General Manager
Invite Your Friends & Family
to Enjoy 2 Weeks For Just £30 - click here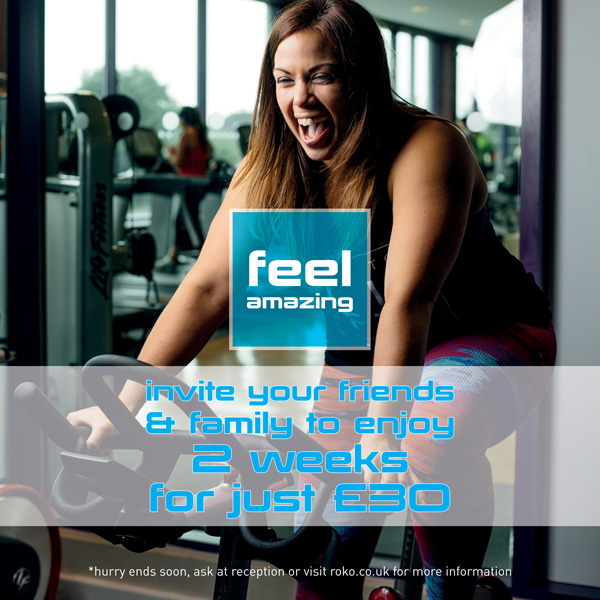 Fitness News
Welcome to the Fitness Team to our new Personal Trainer Shelley Ford! With 10 years experience working with a variety of clients, Shelley will bring a wealth of expertise to the Fitness Suite floor. On a personal level, she is a keen recreational cyclist who has cycled the coast of the U.K for charity. Check out her profile in club on your next visit!
Over the Easter holidays, there will be a reduced timetable. Look out for the timetable for the Easter period advertised in the club towards the end of March.
We continuously aim to bring you great classes all year round, so will focus on class reductions around instructors holidays and changes to club opening hours on the bank holidays. Please keep up to date with our studio board if you are an avid class participant.
Kind Regards
Liz
The Spa
Mother's Day is around the corner! Treat your mum to one of a Full Spa Day for £120 (£39 off).
Also, the week leading up to Mother's Day (20th-26th March) we will be offering a great package to really pamper your mums.
For £100 she will be treated to:
*Any of our ELEMIS 1-hour or 75-minute Facials, PLUS
*Either a Back Massage OR a File and Polish, PLUS
*£30 to spend on any retail products.
*They will also receive a sample goody bag.
The following offers are also available for you this month:
90-minute treatment package for £90
Choose up to 90-minutes from the following treatments:
*Back, Neck and Shoulder Massage,
*Full Body Massage,
*ELEMIS Taster Facial
*ELEMIS 1-hour Tailored Facial or Intensely Clean Salt Scrub
60-minute treatment package for £60
*Back, Neck and Shoulder Massage AND
*ELEMIS Taster Facial.
We also have the following alternative therapists available to book through The Spa reception:
Osteopath – Andrew
Reflexologist – Judit
Physiotherapist – Samia Gomez
Semi-Permanent Make-up Artist – Hannah
Facialists from Bellezza Clinic – Sebastiano and Maria
Hypnotherapist – Kate Hudson-Hall
Alexander Technique – Elizabeth Dodgeson
We look forward to welcoming you to The Spa in March!
Kind Regards
Lara